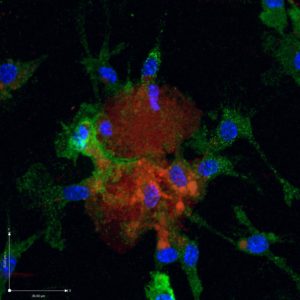 In a recent study, Shuang Zhang, a fourth-year student in the Driskill Graduate Program in the Life Sciences (DGP), shed light on a molecule that mediates cross-talk between cardiac cells and immune cells after injury. The findings, published in Journal of Molecular and Cellular Cardiology, may provide a target for future therapies to enhance repair after a heart attack.
After cardiac injuries, heart cells called cardiomyocytes go through apoptosis, programmed cell death that helps the tissue heal, and necrosis, unexpected cell death triggered by the injury. Immune cells called macrophages engulf and ingest the dying cellular debris, removing it from the injured organ.
"Although scientists have started to realize the importance of macrophages in cardiac repair, little is known about how macrophages clear cardiac debris, which is critical for cardiac repair according to our previous published studies," said Zhang, who was a first author of the paper.
Working in the lab of study senior author Edward Thorp, PhD, assistant professor of Pathology, Zhang and co-first author Lubov Grigoryeva, a second-year DGP student, set out to model pathways required for cardiac wound healing. The scientists revealed key steps behind cardiomyocyte clearance via macrophages and showed that clearance is inefficient without MERTK, a molecule expressed in human hearts.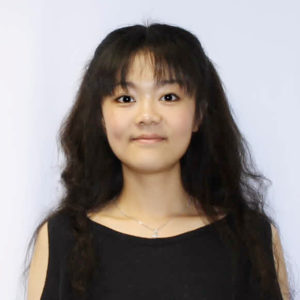 In mice, macrophages can't ingest cells in the heart as efficiently as other cell types. When dying cardiomyocytes aren't removed from the heart fast enough, they induce secondary necrosis, causing inflammation and delaying tissue repair.
In future research, Zhang plans to continue exploring the molecules involved in the cardiomyocyte-macrophage interaction.
"The molecules that mediate this interaction can be targeted to enhance cardiac debris clearance and to reduce inflammation in the heart," Zhang said. "We hope this can improve cardiac repair and lead to an alternative approach for therapies after heart attacks."
The study was supported by the Sidney & Bess Eisenberg Memorial Fund.