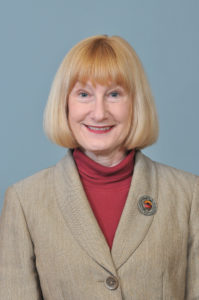 A multidisciplinary team of Northwestern Medicine scientists has received a five-year, $3.9 million grant from the National Institutes of Health to determine the optimal drug doses for treating pregnant women with depression across the changing physiological landscape of their pregnancies.
Depression is a common complication of pregnancy, but healthcare providers don't have comprehensive evidence on the most effective doses to treat the disorder with antidepressants. In the new study, funded by the NIH's Eunice Kennedy Shriver National Institute of Child Health and Human Development (NICHD), investigators will develop guidelines that lay out the best doses across pregnancy and after birth for widely prescribed antidepressants called serotonin selective reuptake inhibitors (SSRIs).
"Pregnant women get sick and sick women get pregnant. Providing them with adequate treatment is critically important," said principal investigator Katherine L. Wisner, MD, Norman and Helen Asher Professor of Psychiatry and Behavioral Sciences.
She said the default for many years was to avoid prescribing medications to expectant mothers to prevent any chance of birth defects due to drug exposure. But it's now known that treating illnesses that affect a woman's health and ability to function, such as hypertension, epilepsy, depression and bipolar disorder, is important for the well-being of both the mother and fetus, said Dr. Wisner, who has a secondary appointment in Obstetrics and Gynecology. She also directs the Asher Center for the Study and Treatment of Depressive Disorders.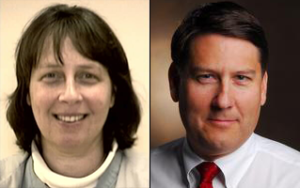 "Now we need to understand how medications are metabolized at different points in pregnancy," she said. "For example, plasma concentrations of most antidepressants decline in the third trimester and women may relapse into depression. If we're going to write a prescription, we need to be responsible for making sure the drug does the maximum amount of good by reducing the disease burden."
With fellow principal investigators Catherine Stika, MD, associate professor of clinical Obstetrics and Gynecology, and Alfred George, Jr., MD, chair of Pharmacology, Dr. Wisner will oversee the study's three parts: A clinical project will assess the safety and toxicity of drugs throughout pregnancy and into postpartum. A translational project will investigate how variability in genes involved with the metabolism of SSRIs impacts plasma concentrations and pharmacodynamics during pregnancy. Then, a pilot project will look at infant outcomes.
Building robust medication guidelines for pregnant women is a priority for policymakers. For example, the Centers for Disease Control and Prevention has an initiative called "Treating for Two" and the Food and Drug Administration recently introduced new labeling requirements for drugmakers that will help healthcare providers decide on safe treatment options for pregnant patients.
"Our team is going to be providing the evidence base to make future policy decisions," Dr. Wisner said.
The new study is funded by NIH NICHD grant 1U54HD085601-01. Northwestern University Clinical and Translational Sciences (NUCATS) Institute resources including biostatistics support such as statistical analysis and database design, and clinical research unit services such as research nursing services, blood draws, processing, storage and inpatient weekend hours were utilized in support of the grant application.