American Heart Association updates its risk prediction tool, with a race-free approach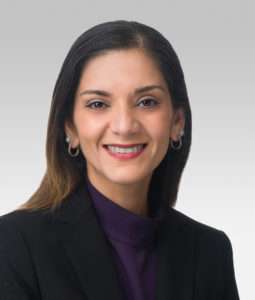 For the first time in 10 years, the American Heart Association (AHA) has updated the model to predict someone's risk of developing heart disease, reports a new Northwestern Medicine study published in the journal Circulation.
The update, called PREVENT (Predicting Risk of cardiovascular disease EVENTs), predicts someone's risk for cardiovascular disease (CVD) better and younger than before, and its race-free approach reflects the need to prioritize health equity when approaching prediction and prevention of CVD, said corresponding study author Sadiya Khan, MD, MSc, the Magerstadt Professor of Cardiovascular Epidemiology.
"The new PREVENT risk calculator enables clinicians to quantify a person's risk of CVD and may help people receive preventive care or treatment earlier to reduce CVD risk," said Khan, also an associate professor of Medicine in the Division of Cardiology and a Northwestern Medicine preventive cardiologist.
Khan also is the chair of the Scientific Statement writing group for the AHA. She will announce the findings today at the AHA's annual Scientific Sessions event in Philadelphia.
One in three U.S. adults has three or more risk factors that contribute to CVD, kidney disease and/or metabolic disorders, according to the AHA. The new equations help incorporate cardiovascular-kidney-metabolic (CKM) syndrome into CVD prevention.
The new model can predict risk of heart disease beginning 10 years younger than before (now at age 30), and estimates someone's risk of total heart disease, which newly includes heart failure, in addition to heart attack and stroke. It also includes a measure of kidney health, which has been recognized more recently as an important risk factor for heart disease that can be managed and treated to improve health outcomes.
"A new heart disease risk calculator was needed, particularly one that includes measures of CKM syndrome, the new construct defined by the AHA, which is highly prevalent in the U.S.," Khan said.
A race-free approach, and other important updates
A risk calculator uses health, demographic and/or socioeconomic information in equations to calculate a risk estimate or score. Equations are developed by scientists based on information in national databases, large research studies and electronic health records.
The new equations remove race from their risk prediction, which the study authors said is a necessary step forward. A person's race should not influence the diagnosis and subsequent treatment of CVD among patients. This decision follows in the footsteps of other national health associations, such as the National Kidney Foundation, which have removed race from their clinical algorithms.
PREVENT uniquely quantifies risks for CVD for each biological sex. Recent research conducted specifically in women has shown women have unique differences in presentation of heart disease and the role that risk factors play.
Lastly, the equations broaden the age range for use from 30 to 79 years old (was previously 40 to 79 years old), which allows physicians to cover a greater proportion of the adult lifespan, Khan said.
The last CVD risk calculator, the Pooled Cohort Equation, was released in 2013. "However, lots of things have changed in the past 10 years, including new treatments are now available for CKM conditions such as obesity, Type 2 diabetes and kidney disease," Khan said.
The calculator was developed using health information from more than 6 million adults, including people from diverse racial and ethnic, socioeconomic and geographic backgrounds. There is an option in PREVENT to include social factors if available.
The CKM Health construct and PREVENT risk calculator are suggested as a path forward for more holistic patient care to incorporate total CVD risk that includes heart failure as well as guidance on the use of new medications that have been shown to have benefits for reducing risks related to obesity, diabetes and kidney disease, Khan said.
The hope is that these elements will be considered and incorporated in future guideline updates.