Richard B Silverman, PhD, professor of Chemistry in the Weinberg College of Arts and Sciences and of Pharmacology, along with two other Northwestern faculty members, have been elected to the National Academy of Sciences (NAS).
Silverman, along with Timothy Earle, PhD, professor emeritus in the department of Anthropology, and Teri Odom, PhD, chair of the chemistry department and the Joan Husting Madden and William H. Madden, Jr. Professor of Chemistry, both in the Weinberg College of Arts and Sciences, were recognized for their excellence and notable contributions to their field of science. They are among the 120 new members and 23 new international members selected this year.
Richard Silverman
The inaugural Patrick G. Ryan/Aon Professor in the chemistry department, Silverman focuses his research on central nervous system disorders, including amyotrophic lateral sclerosis (ALS), Alzheimer's disease, Parkinson's disease, and epilepsy, and on cancer, including melanoma and hepatocellular carcinoma, with the goal of developing pharmaceutical therapies.
He is the inventor of Lyrica, a breakthrough drug marketed by Pfizer for epilepsy, fibromyalgia, and neuropathic pain, as well as another drug treating a child with infantile spasms, a third drug in clinical trials for tuberous sclerosis and infantile spasms, and a fourth drug in IND review for ALS.
A highly decorated scientist, Silverman has earned numerous accolades such as the 2021 Tetrahedron Prize for Creativity in Bioorganic & Medicinal Chemistry, elected Fellow, American Academy of Arts and Sciences, and multiple awards from the American Chemical Society.
He has also authored and co-authored five significant books in his field, including "The Organic Chemistry of Drug Design and Drug Action, now in its third edition, "The Organic Chemistry of Enzyme-Catalyzed Reactions," and "Mechanism-Based Enzyme Inactivation: Chemistry and Enzymology."
Teri Odom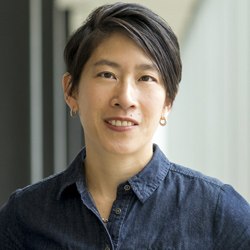 Odom, also a professor of Materials Science and Engineering in the McCormick School of Engineering, is an expert in designing structured nanoscale materials with extraordinary size- and shape-dependent properties. These nanoscale materials have been applied to advances in nanomedicine, imaging, and nanophotonics.
Odom's NAS election follows numerous awards including the 2020 Royal Society of Chemistry Centenary Prize, the 2020 American Chemical Society Award in Surface Science, and the 2018 Research Corporation for Science Advancement Cottrell Scholar TREE Award.
Odom has also co-authored various notable publications including "Multiscale Patterning of Plasmonic Metamaterials," "Direct Observation of Nanoparticle-Cancer Cell Nucleus Interactions," and "Lasing Action in Strongly Coupled Plasmonic Nanocavity Arrays."
Timothy Earle
Earle, professor emeritus in the department of anthropology, also previously served as department chair from 1995 to 2000. An economic anthropologist, Earle's research is anchored by topics of social inequality, leadership and political economy with a proclivity for finding alternatives to centralized power. His quests to answer this have led him to conduct long-term archaeological research in Polynesia, South America and Europe to understand overlapping economic, warrior and religious powers in political organizations of premodern societies.
Earle has published many works including "A Primer on Chiefs and Chiefdoms," "Bronze Age Economics," and "The Evolution of Human Societies: From Forager Group to Agrarian State."
Over the course of his career, Earle's honors include the 2023 Lifetime Achievement Award from the Society of American Archaeology, the 2020 Felix Neubergh Prize in Archaeology from Gothenburg University, as well as being honored during the 2010 American Anthropological Society Annual Meeting.