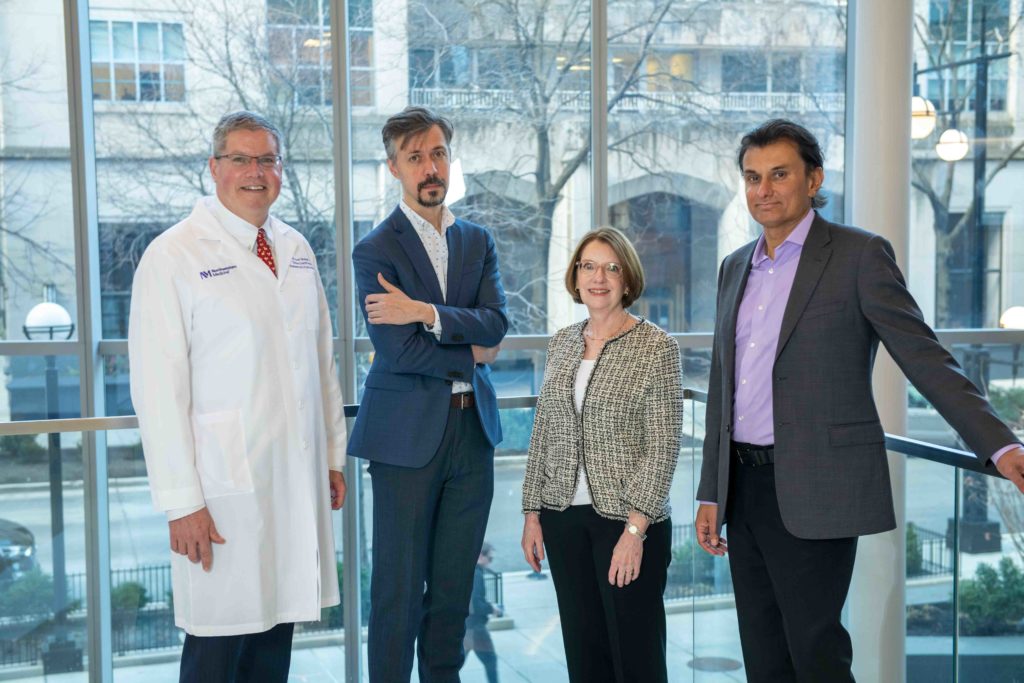 Northwestern University Feinberg School of Medicine has launched the new Simpson Querrey Lung Institute for Translational Science (SQLIFTS), ushering in a new era of lung research, education, and patient care at Northwestern Medicine.
Building on the health system's nationally recognized track record of innovation and discovery in respiratory disease, SQLIFTS will use a bedside-to-bench-to-bedside approach to seamlessly integrate patient care with research.
"Every patient coming into our medical center should have an opportunity to participate in research that will advance knowledge about the disease from which they suffer," says Scott Budinger, MD, chief of Pulmonary and Critical Care in the Department of Medicine and the Ernest S. Bazley Professor of Airway Diseases, who will serve as SQLIFT's executive director.
SQLIFTS, which was made possible thanks to a generous gift from Northwestern trustee Kimberly Querrey and the Louis Simpson Trust, is made up four programs: the SQLIFTS Translational Innovation Program, which will be directed by Ankit Bharat, MD, chief of Thoracic Surgery and the Harold L. and Margaret N. Method Professor of Surgery; the SQLIFTS Technology Program, which will be directed by Alexander Misharin, MD, PhD, associate professor of Medicine in the Division of Pulmonary and Critical Care; the SQLIFTS Discovery Program, which will be directed by Navdeep Chandel, PhD, the David W. Cugell, MD, Professor of Medicine in the Division of Pulmonary and Critical Care and of Biochemistry and Molecular Genetics; and the SQLIFTS Health Education Program, which will be led by Karen Ridge, PhD, the Ernest S. Bazley Professor of Pulmonary Sciences and a professor of Cell and Developmental Biology.
Improving quality of life through translational science
The launch of the institute happens at a critical time, as the data about lung disease is alarming. Even before the pandemic, pneumonia was the most common cause of death from an infectious disease worldwide. Briefly eclipsed by COVID-19, chronic obstructive pulmonary disease (COPD) will likely again become the third leading cause of death in the U.S. Deaths from lung cancer outnumber all other forms of cancer combined.
Just as concerning are the many trickle-down effects of lung disease on other organs.
"The impact of lung disease on quality of life is profound," Budinger says. "It accelerates dementia, skeletal muscle dysfunction, renal failure, and cardiovascular disease. But what's so powerful about the SQLIFTS model is that much of the work we are doing here is tissue-agnostic. The discoveries we make here, the technologies we create, will be applicable to a range of diseases."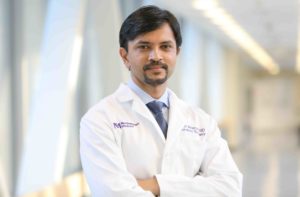 A partnership between SQLIFTS and the Canning Thoracic Institute (CTI) at Northwestern Memorial Hospital, the SQLIFTS Translational Innovation Program will offer patients across Northwestern Medicine's 11-hospital health system the opportunity to participate in research.
"The Canning Institute is a hub for clinical innovation that finds its roots in laboratory and clinical science, creating the perfect synergy with SQLIFTS," says Bharat. "This partnership will provide investigators who study diseases of the chest easy access to tissue that will allow them to develop novel therapeutics, run trials to validate biomarkers, and administer rapid diagnostic tests for personalized medicine."
Leveraging emerging technologies and promoting discovery
Cutting-edge multimodal technologies are leading to a better understanding of all types of disease at the molecular level, and the goal of the SQLIFTS Technology Program is to harness these new approaches for the study of lung disease.
Furthermore, technologies validated in the lung can be shared with investigators across Northwestern to be applied to other areas of study, according to Misharin, the program's director.
Misharin also emphasizes that the advancements made through this program will reach beyond the laboratory.
"High-resolution pathology must be interpreted in the context of the patient's clinical course," he says. "So, a major focus of the center is to develop tools to extract and analyze data from the electronic health record using machine learning approaches, allowing the detailed but sparse molecular pathology obtained during clinical care to be interpreted alongside clinical imaging data, clinical visits, and even wearables to ultimately create a personalized care plan for patients."
Meanwhile, under Chandel's leadership, the SQLIFTS Discovery Program will work with investigators to develop causal models and test innovative hypotheses to identify culprits in the development of lung disease.
"The tools and conceptual frameworks we are generating will accelerate the pace of therapeutic development," he says.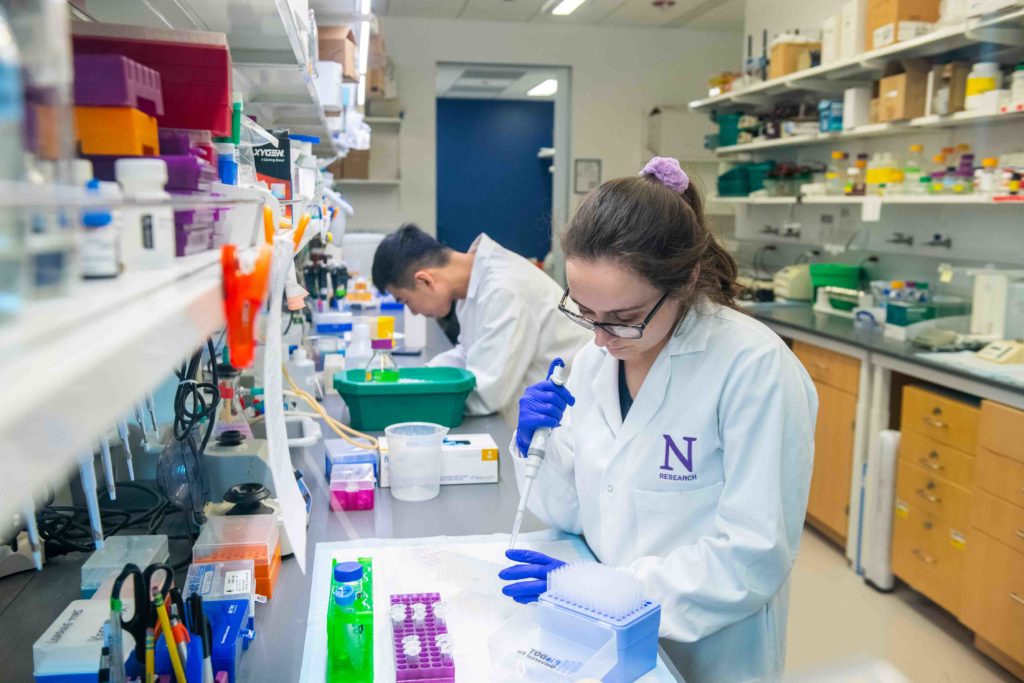 Training the next generation
The SQLIFTS Health Education Program will ensure that the crucial study of the respiratory system continues to flourish for decades to come at Northwestern. It will be led by Ridge, who already serves as the principal investigator of the NIH T32 Training Program in Lung Sciences, which supports the development of predoctoral and postdoctoral candidates.
Ridge also directs the Kimberly Querrey Summer Research Program, which offers high school and college students the opportunity to participate in research, and the Cugell Fellowship for foreign trainees, supported by a gift from David Cugell, MD, the first Chief of Pulmonary Medicine at Northwestern. Additionally, under Ridge's guidance, SQLIFTS will support the new Simpson Querrey Fellowship in Data Science.
"SQLIFTS is committed to growing a scientific workforce that reflects the rich diversity of the patients we serve," Ridge says. "This starts as early as high school and continues on through residency and beyond. Our structured programs will put scientists and physician-scientists from all backgrounds on paths to successful careers in lung health."
Information about the institute can be found at the SQLIFTS web site and Northwestern faculty or trainees can apply to become a member through the institute's membership application.