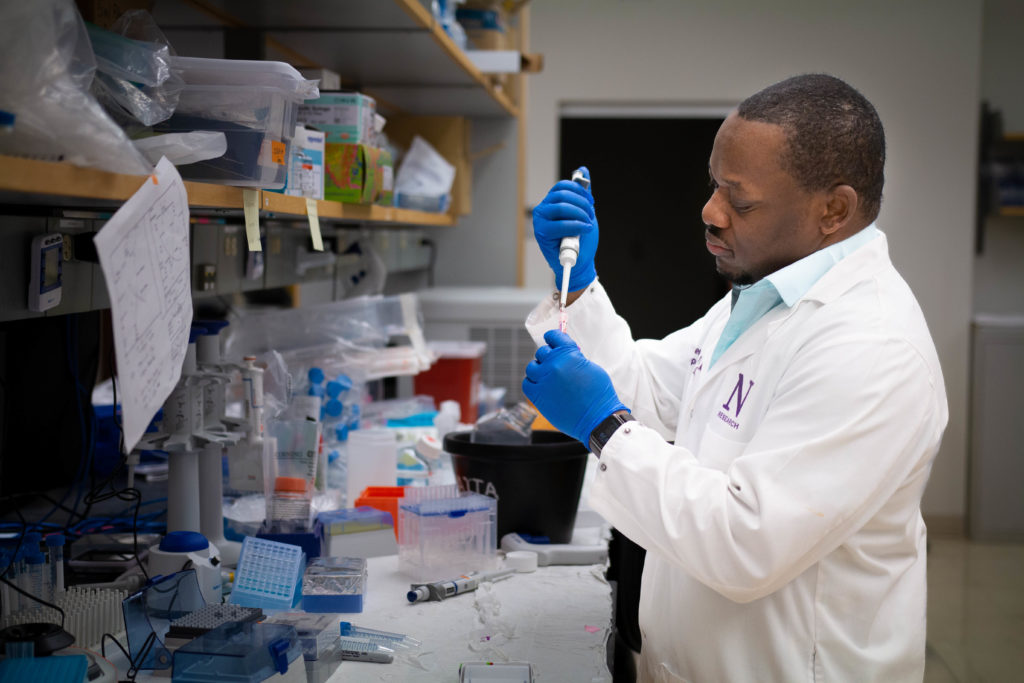 As a young boy growing up on the southeast side of Chicago, Booker Davis IV, PhD, always had an interest in science. His budding knowledge and personality even earned him the nickname "professor."
After graduating high school and serving in the army, Davis completed his undergraduate degree at Chicago State University, where he had his first experience conducting research into metabolic diseases. After completing his PhD from Rush University in the laboratory gut specialist Ali Keshavarzian, MD, Davis joined Northwestern and currently works as a postdoctoral fellow in the lab of Steven Schwulst, MD, assistant professor of surgery in the Division of Trauma and Critical Care.
Davis' work focuses on the brain-gut axis, specifically how the gut microbiome and immune system can influence healing after a traumatic brain injury.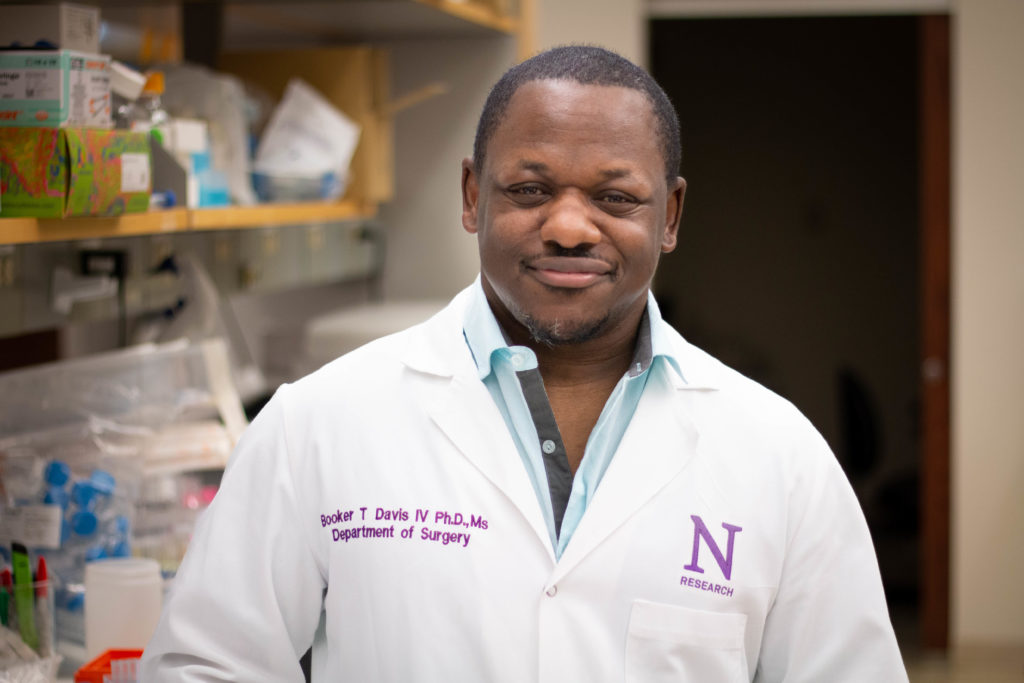 Early results have shown that mice with traumatic brain injuries benefit from receiving a dose of healthy gut bacteria, Davis said.
"The results were almost magical to look at," Davis said. "We saw almost no secondary effects. It was very protective to replace the gut bacteria of an injured mouse with that of a healthy mouse. Now, we're following up on that to see which specific organisms in the microbiome have this positive effect: could it be bacteria, fungus, a virus, or something else? The brain is the most complex system we know of in the universe, and we're just beginning to understand the connection to the gut."
Davis recently received the Maximizing Opportunities for Scientific and Academic Independent Careers (MOSAIC) award, given by the NIH's National Institute of Neurological Disorders and Stroke, designed to facilitate the transition of promising postdoctoral researchers from diverse backgrounds into independent, tenure-track or equivalent research-intensive faculty positions.
The next phase of his research will involve studying the effects of introducing specific short-chain fatty acids to the gut microbiome of mice with traumatic injuries to see which fatty acids are most effective in supporting healing brains. Davis will study the effects in both very young and elderly mice.
"I hope to one day use this research to help aging populations who have neurological diseases and veterans who have suffered traumatic brain injuries on the battlefield," Davis said. "This work is my personal mission. I'm honored by the MOSAIC award and excited that I can really put my head down and focus on this work so that it might go on to help people."