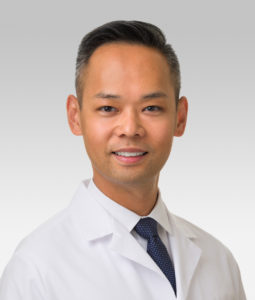 High-dose oral vitamin D reduced skin inflammation and increased immunoprotection in patients with chemical-induced skin rashes, according to findings from a recent Northwestern Medicine clinical trial published in JCI Insight.
The investigators, led by Kurt Lu, MD, the Eugene and Gloria Bauer Professor of Dermatology, also discovered in these patients a new molecular signature that may help physicians identify which patients have an increased risk of developing severe allergic reactions to treatments including topical chemotherapy.
"Oral vitamin D is a safe and readily available over-the-counter nutritional supplement with anti-inflammatory and immunoprotective properties, while boasting no adverse effects. This study also provides a new avenue of exploration for druggable targets to both reduce consequences of injury and enhance wound healing," said Lu, who is also a member of the Robert H. Lurie Comprehensive Cancer Center of Northwestern University.   
In the randomized, double-blinded clinical trial, investigators analyzed skin tissue samples from 28 healthy participants whose inner arm skin was exposed to a test amount of topical nitrogen mustard, an FDA-approved medication with known chemical irritant properties, to produce an experimental rash. Participants then received either a high-dose oral vitamin D intervention or placebo.
Overall, skin tissue in participants that received vitamin D supplements demonstrated less irritation and inflammation than the placebo group.
Subsequent multi-omic analyses of skin tissue and blood samples from the vitamin D group also revealed suppression of the pro-inflammatory IL-17 signaling pathway.
This establishes IL-17 signaling as a promising biomarker, which is important because severe reactions to topical chemotherapy and other medications can either delay or prevent patients from receiving adequate treatment, according to Lu.
"Our molecular signature may help identify patients at-risk for developing a severe allergic response, allowing clinicians to make early adjustments to the treatment regimen or implement supportive therapies. We suggest that giving patients vitamin D when they begin medical treatment may suppress these severe reactions," Lu said.
Moving forward, Lu said his team wants to further investigate the anti-inflammatory potential of oral vitamin D supplements in treating rashes caused by other types of treatments and medications, building off their previous findings published in JAMA Dermatology which found that vitamin D can help treat severe rashes caused by chemotherapy, also known as toxic erythema of chemotherapy.
"We would like to conduct further molecular analyses to fully elucidate the anti-inflammatory mechanisms of Vitamin D and we will look to increase vitamin D efficacy through targeted delivery using biomimetic nanoparticles," Lu said.
Robert Rothbaum, MD, assistant professor of Dermatology in the Division of Medical Dermatology, and Cuong Nguyen, MD, assistant professor of Dermatology in the Divisions of Dermatopathology and Medical Dermatology, of Medicine in the Division of General Internal Medicine, were co-authors of the study.  
This was supported by the National Institute of Arthritis and Musculoskeletal and Skin Diseases grants U01AR064144-01, U01AR071168 and U01AR075049.