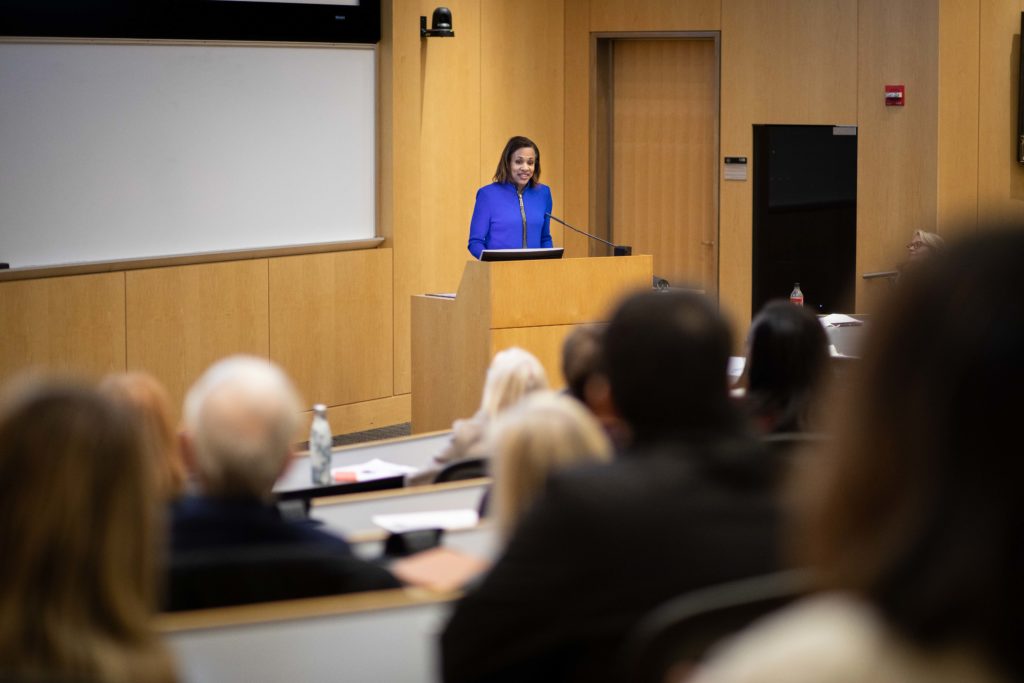 Mercedes Carnethon, PhD, the vice chair and Mary Harris Thompson Professor of Preventive Medicine and of Medicine in the Division of Pulmonary and Critical Care, has been awarded the Paula H. Stern Award for Outstanding Women in Science and Medicine by the Northwestern Medical Women Faculty Organization (WFO).
The award, established in honor of Stern's 50 years of scientific accomplishments and dedicated service, is given annually to a Feinberg faculty member who has exhibited successful basic, translational or clinical research, strong leadership at a local, national and/or international level in her field, and is an exemplary role model who inspires and mentors trainees and/or junior investigators.
Carnethon's research has focused on the burden and impact of chronic diseases, specifically cardiovascular disease, obesity, diabetes and lung disease. She and her collaborators have described the burden of these conditions in population subgroups defined by race, ethnicity, geography, sexual orientation/gender identity and socioeconomic position.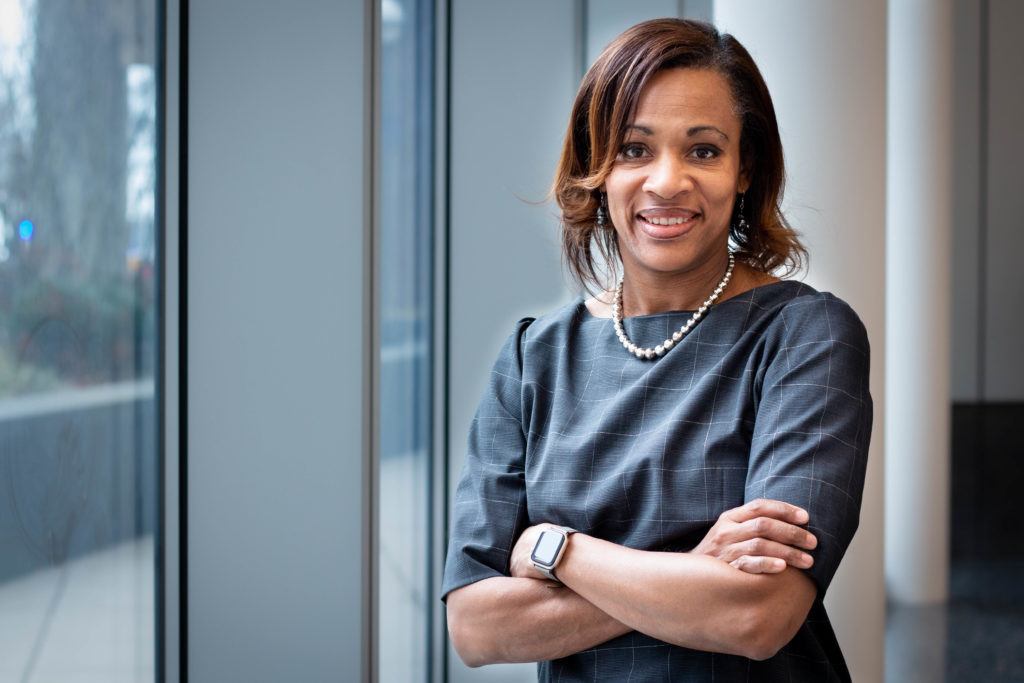 "Mercedes, let me express my admiration for all that you've accomplished — and it's a long list," said Paula Stern, PhD, professor emeritus of Pharmacology, during a speech at the award ceremony. "Your research on the pathophysiology and epidemiology of metabolic disorders and cardiovascular disease, your public health advocacy, your collaborations, your local and national leadership, and your mentoring and teaching of others. You're not just a role model, you're so many role models to so many people."
Carnethon is also the vice chair of the Council on Epidemiology and Prevention and chair of the Obesity Subcommittee for the Council on Lifestyle and Cardiometabolic Health at the American Heart Association. She has served on the board of scientific counselors for the National Heart, Lung and Blood Institute since 2021.
"Mercedes is an international thought leader in so many different fields: cardiovascular disease epidemiology, sleep and its effects on health, diabetes epidemiology as well as cardiometabolic health generally," said Donald Lloyd-Jones, MD, ScM, the chair and Eileen M. Foell Professor of Preventive Medicine. "I think what's really striking about Mercedes' contribution to these sciences is that she is a fabulous collaborator. She's a great colleague to have. Everybody wants to have Mercedes on their grant because they know it will be much better because of the scientific contribution she can make to it because of her deep knowledge about epidemiology, about recruiting cohorts of diverse individuals. These are the sorts of things she will bring to that science that make her collaborators much better as scientists."
During her acceptance speech, Carnethon reflected on the challenges of the COVID-19 pandemic, and how the public health emergency, coupled with support from her colleagues, pushed her outside her comfort zone to learn new skills and ultimately become a better scientist and public health communicator.
"The importance of people stands out to me because I feel such a sense of gratitude to be standing here today amongst great people," she said. "You aren't just great people because some of you took your time to write letters of support for me to win this prestigious award. You are great because of the role that each of you — family, friends and colleagues — have played in my successes professionally and the joy and pride I feel as a faculty member here. Each of you inspire a combination of awe, pride and even the occasional sense of envy because I wish I could be more like you. For that, I am grateful."