Northwestern Medicine investigators continue to investigate the impact of the COVID-19 pandemic, from evaluating repurposed drugs in preventing severe disease to using sentinel surveillance to monitor SARS-CoV-2 transmission rates and studying the prevalence of "long COVID" in pediatric patients.
Repurposed Drugs Assessed to Prevent Severe COVID-19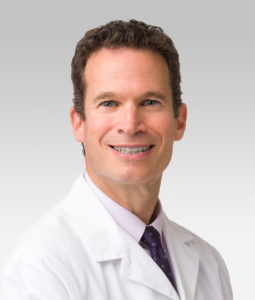 In non-hospitalized adults who tested positive for SARS-CoV-2, repurposed drugs — metformin, ivermectin and fluvoxamine — were unsuccessful in preventing the progression of severe COVID-19, according to a recent clinical trial published in the New England Journal of Medicine.
David Liebovitz, MD, associate professor of Medicine in the Division of General Internal Medicine and of Preventive Medicine in the Division of Health and Biomedical Informatics, was a co-author of the trial.
The phase III clinical trial enrolled more than 1,300 patients between the ages of 30 and 85 years three days after a confirmed diagnosis of SARS-CoV-2 infection and less than seven days after showing symptoms. Of the patients enrolled, more than half were female and had received COVID-19 vaccines.
In the trial, investigators evaluated the effectiveness of three previously studied drugs in preventing severe COVDID-19: metformin, which is commonly used to treat diabetes, ivermectin, an antiparasitic, and fluvoxamine, a selective serotonin reuptake inhibitor.
Study participants were split into six groups and assigned to receive the following drug combinations: metformin plus fluvoxamine, metformin plus ivermectin, metformin plus placebo, placebo plus fluvoxamine, placebo plus ivermectin, or placebo plus placebo.
Primary outcome analysis revealed that none of the drug combinations prevented the occurrence of hypoxemia (low levels of oxygen in the blood), emergency department visits, hospitalization or death associated with COVID-19 compared to placebo alone.
"The analysis of a prespecified secondary outcome suggested a possible reduction in a composite end point of emergency department visit, hospitalization, or death with metformin. None of the trial drugs resulted in a lower severity of symptoms than identically matched placebo," the authors wrote.
This work was supported by the Parsemus Foundation, Rainwater Charitable Foundation, Fast Grants and UnitedHealth Group Foundation.
Using Sentinel Surveillance to Monitor SARS-CoV-2 Transmission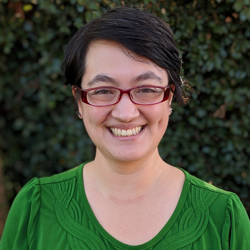 Sentinel surveillance, or having limited participants report data that may be generalized to an entire population, may help indicate increasing transmission of SARS-CoV-2 earlier than current COVID-19 surveillance efforts, according to a Northwestern Medicine study published in Nature Communications.
"We were really thrilled to work with the Illinois Department of Public Health and the Chicago Department of Public Health to test out new ideas around surveillance. Situational awareness is critical during outbreaks so that we can make decisions based on the latest and best data possible," said Jaline Gerardin, PhD, assistant professor of Preventive Medicine in the Division of Epidemiology and senior author of the study.
Since the beginning of the pandemic, COVID-19 surveillance efforts conducted by public health agencies have helped inform public health preparedness and response efforts. However, these systems often fail to accurately reflect fluctuating rates of SARS-CoV-2 transmission in communities.
In the current study, Gerardin's team aimed to determine if a novel sentinel surveillance system of outpatient SARS-CoV-2 testing data could more accurately assess increasing rates of disease transmission.
For this system, investigators used data from outpatient SARS-CoV-2 testing sites in Chicago. Patients were tested between September 2020 and June 2021 and reported symptom onset within four days preceding their test.
Overall, the investigators found that trends in sentinel cases were in good agreement with transmission rates obtained from local hospital data. Furthermore, transmission rates could be assessed approximately nine days sooner with sentinel surveillance than with hospital admissions.
"With sufficient sentinel sampling volume and consistency of site availability to residents over time, neighborhood-level R(t) estimations should be possible. Under conditions of exponential growth, even one to two weeks' early warning could save lives," the authors wrote.
Postacute Complications of SARS-CoV-2 Infection in Children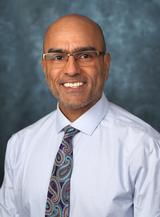 Postacute sequelae of SARS-CoV-2 infection (PASC), more commonly known as "long COVID," or symptoms that manifest weeks or months after primary SARS-CoV-2 infection, has emerged as a well-known complication in adults but has remained understudied in pediatric patients.
A recent study published in JAMA Pediatrics found that PASC is uncommon in children with SARS-CoV-2 infection and presents features that differ from adults.
"The strengths of our analysis are being able to use a national pediatric electronic health data network (PEDSnet) as the source of this information and defining specific pediatric syndromes from the high background rate of symptoms and complaints that make studies of long COVID so challenging," said Ravi Jhaveri, MD, division head and the Virginia H. Rogers Professor of Infectious Disease in the Department of Pediatrics, who was also co-author of the study.
In the current study, investigators analyzed electronic health record data from more than 650,000 pediatric patients across the U.S. who underwent viral testing for SARS-CoV-2 between March 2020 through October 2021. Of these patients, nine percent tested positive and 91 percent tested negative.
Using statistical analysis, the investigators found that the symptom, condition and medication most strongly associated with SARS-CoV-2 infection were loss of taste and smell, myocarditis, and cough and cold medications.
Furthermore, the incidence of at least one systemic, syndromic or medication feature of PASC was 41.9 percent among children who tested positive versus 38.2 percent among children who tested negative children, with an incidence proportion difference of 3.7 percent.
"Our findings suggest that the burden and risk windows of PASC may differ between children and adults. Future studies, including long-term prospective studies, such as the National Institutes of Health RECOVER Initiative, are needed to fully elucidate PASC phenotypes," the authors wrote.
This work was funded by the National Institutes of Health agreement OT2HL161847-01 as part of the Researching COVID to Enhance Recovery (RECOVER) program of research.