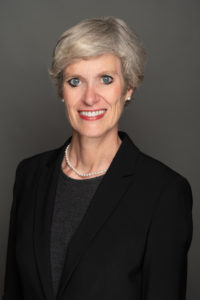 Mary M. McDermott, MD, '92 GME, the Jeremiah Stamler Professor of Medicine in the Division of General Internal Medicine, has been honored with the American Heart Association (AHA)'s 2022 Peripheral Vascular Disease Distinguished Achievement Award.
The award recognizes scientists who have made major contributions to the affairs of a scientific council over a continuing period and who have made substantial professional contributions to the field of peripheral vascular disease.
"It is an honor to receive this recognition from the Peripheral Vascular Disease Council of the American Heart Association. I am grateful for my superb research collaborators, the outstanding work of my staff members, and the support of my family, particularly my three children and late husband. This award would not have been possible without the support of Northwestern University and the Feinberg School of Medicine," said McDermott, who is also a professor of Preventive Medicine in the Division of Epidemiology.
A renowned physician-scientist, McDermott's research focuses on identifying novel therapies for patients with peripheral artery disease, a circulatory condition in which narrowed arteries reduce blood flow to the lower limbs.
An estimated 8.5 million people in the U.S. have lower extremity peripheral artery disease. In a recent study published in JAMA, McDermott found that walking for exercise at an intensity that induces ischemic leg pain, which is caused by inadequate oxygen delivery due to poor blood flow, improved walking ability for individuals with peripheral artery disease.
The randomized trial was the largest to show that a home-based walking exercise program improved walking performance for these patients, and the first to show that inducing ischemic leg pain during exercise is necessary to attain improved walking ability in people with peripheral artery disease.
"Patients with peripheral artery disease should be advised to walk for exercise at a pace that induces ischemic leg symptoms in order to get a benefit," McDermott said. "Exercise is the most effective non-invasive therapy to improve walking ability in people with peripheral artery disease."
McDermott is also an authority on maintaining the integrity of clinical trial research during the COVID-19 pandemic. Over the last two and half years, she has authored editorials about the importance of maintaining the integrity of clinical trials despite unprecedented challenges created by the pandemic.
"Ongoing trials have the potential help millions of people realize sustainable, durable health benefits," McDermott said. "It is critically important to find creative ways to complete ongoing trials without compromising the integrity of the trial or the health of patients and investigators, while keeping both participants and funding agencies well-informed."
Over the course of her career, McDermott has received many awards for her research and contributions to medical education. She was named an AHA Distinguished Scientist in 2017 and received the Society of General Internal Medicine's John M. Eisenberg National Award for Career Achievement in Research in 2021.
McDermott earned her medical doctorate from Michigan State University in 1989 and completed her residency at the McGaw Medical Center of Northwestern University in 1992 followed by a two-year general internal medicine fellowship. She joined Feinberg faculty in 1994 and is board certified by the American Board of Internal Medicine.
McDermott will be recognized during the AHA's Scientific Sessions 2022 conference from November 5th – 7th in Chicago.