As the COVID-19 pandemic disrupts daily life across the globe, it's also made an enormous impact on health systems and scientific investigations. Clinicians are faced with the challenge of caring for a huge increase in patients with the novel coronavirus while digesting newly emerging information about treatments and co-morbidities. At the same time, both short- and long-term measures are necessary to preserve scientific integrity of clinical trials and experiments, and the emergence of an unknown pathogen is a stark reminder of the need for fundamental molecular science.
According to several recent editorials published by Feinberg faculty, there are variety of ways to improve care delivery, interpret new information and maintain ongoing clinical trials and experiments.
COVID-19 Demonstrates Need for Molecular Research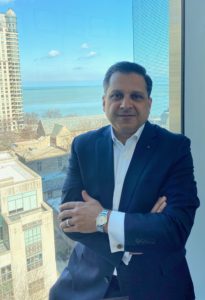 In the first weeks of the COVID-19 pandemic, scientists raced to sequence the genome of the SARS-CoV-2 genome. Using next-generation sequencing technology that was unfathomable just 15 years ago, investigators quickly developed a picture of the virus' genetic structure, providing a framework for developing vaccines, therapies and tests.
This technology was unfathomable just 15 years ago and the vital role it's played in a pandemic is a reminder of the importance of basic molecular science, according to Ali Shilatifard, PhD, the Robert Francis Furchgott Professor, chair of Biochemistry and Molecular Genetics, and author of an editorial in Science Advances, where he also serves as editor.
Molecular scientists and recently developed techniques have continued to prove useful in the fight against COVID-19. The first tests for the virus used reverse transcription and polymerase chain reaction (PCR), a complex system whose discovery earned a Nobel Prize for Howard Temin and David Baltimore. While certain aspects and instruments were finalized in the private sector, much of the fundamental molecular science behind the PCR tests was publicly funded basic science.
Further, the development of anti-viral therapies and an eventual vaccine will heavily rely on molecular science, including RNA-dependent enzyme treatments like remdesivir and a potential recombinant RNA and DNA vaccine. These tools were discovered and honed in publicly funded labs, and underscore the importance of funding basic science across the United States, according to Shilatifard.
"This catastrophe should be a reminder that a healthy investment in all institutes of the NIH, NCI and other federal science agencies will be lifesaving when future pandemics arise," said Shilatifard, also director of the Simpson Querrey Center for Epigenetics and a professor of Pediatrics.
Supporting the Healthcare Workforce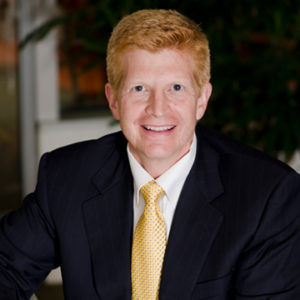 Ensuring that droplet barrier precautions, environmental hygiene and overall infection prevention are all consistently practiced is an essential part of preventing health workers from contracting COVID-19, according to James Adams, MD, chair of Emergency Medicine and lead author of an editorial published in JAMA.
While N95 masks or purifying respirators are ideal, both patients and caregivers wearing medical masks provided effectively similar protection against transmission of influenza, according to previous studies.
However, COVID-19 brings new challenges compared to the seasonal flu. The delayed onset of COVID-19 symptoms and its high transmissibility requires healthcare workers to constantly self-monitor for symptoms, as they are at elevated risk for contracting the disease and spreading it, both at the workplace and at home.
Isolating from family members who are elderly or otherwise high-risk is advised, as is implementing protocols for decontamination upon arrival home after duty to alleviate risk of family spread.
The mental impact of these policies also needs to be considered, according to Adams. Long work hours and high stress among frontline care providers, combined with the possibility of spreading the disease to friends and family, will take a toll and conversations with care providers may help reduce anxiety.
"The protection of healthcare workers is an essential priority in order to assure a successful response to this epidemic," Adams said.
Association of COVID-19 with Cardiac Injury and Mortality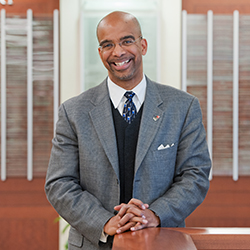 While elderly people appear to be at higher risk of hospitalization and death from COVID-19, not much is yet known about the risks for COVID-19 to people with underlying cardiovascular conditions. However, lessons learned from influenza combined with new information about COVID-19 can provide some guidance for clinicians, according to an editorial published in JAMA Cardiology.
The editorial was authored by Robert Bonow, MD, the Max and Lilly Goldberg Distinguished Professor of Cardiology and vice chair for Development and Innovation in the Department of Medicine, and Clyde Yancy, MD, the Magerstadt Professor, chief of Cardiology in the Department of Medicine and vice dean for Diversity and Inclusion.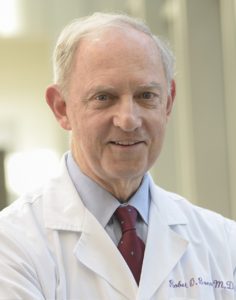 The authors wrote that patients with long-term coronary artery disease and those with risk factors for atherosclerotic cardiovascular disease, including hypertension and diabetes, likely have a heightened risk of developing acute cardiac conditions during COVID-19 infections, a phenomenon which has been shown in studies of influenza and other similar conditions.
COVID-19, however, has some characteristics not seen with other severe infections, according to Bonow. Unlike influenza, the SARS-Cov2 virus enters a patient's cells by attaching to receptors on the cell membrane that line blood vessels.
"These receptors also have a prominent role in regulating blood pressure and heart function," Bonow said. "This virus has the potential to cause thrombosis in blood vessels and to cause coronary plaques to become unstable, which could trigger a heart attack."
These patients should be advised to not only practice social distancing but social isolation, according to Yancy.
"This is a clear case where preventing COVID-19 infection is much more preferable than having to treat the consequences in this important group of patients," Yancy said.
Rush to Judgment on Hydroxychloroquine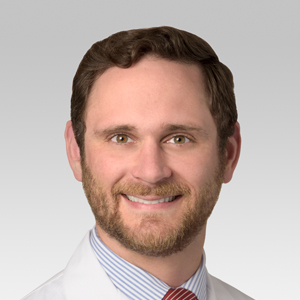 This pandemic has placed enormous pressure on the medical and scientific communities to find safe and effective treatments for COVID-19, but that pressure cannot result in relaxed standards of data generation and interpretation, according to Michael Putman, MD, '19 GME, instructor of Medicine in the Division of Rheumatology and co-author of an editorial published in Annals of Internal Medicine.
There is preliminary evidence that hydroxychloroquine, a drug used to treat malaria, lupus and other rheumatic conditions, could be effective in treating COVID-19. However, no large-scale randomized clinical trial has tested the drug.
A recent French study tested hydroxychloroquine in a small group of patients, finding it helped improve outcomes, though there were flaws in recruiting and standardization that may affect the validity of the findings, according to the authors.
While low-quality studies are a problem in and of themselves, the incredible scale of the pandemic and urgent need for efficacious treatment has put a spotlight on these findings, a development that worries Putman.
"My main concern is that low-quality evidence may drive a hydroxychloroquine shortage for patients with rheumatic diseases," Putman said. "This could result in patients with lupus experiencing disease flares."
According to Putnam, the focus on this trial by mainstream media and political figures represents a systemic problem with dissemination of scientific findings.
"Data are good, but bad data are dangerous." Putman said. "We need good data to drive rational policymaking, and hopefully more data will arrive soon to either refute or confirm the findings of this paper."
Maintaining Integrity of Trials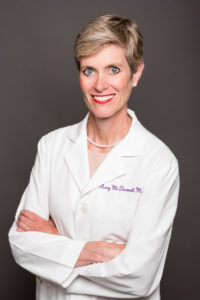 There are more than 250,000 ongoing clinical trials in the United States, but COVID-19 has threatened the integrity of clinical trials, according to Mary McDermott, MD, '92 GME, the Jeremiah Stamler Professor and lead author of an editorial published in JAMA.
"The COVID-19 crisis suddenly and dramatically threatened our ability to maintain the integrity and progress of each trial," said McDermott, who is a professor of General Medicine and Geriatrics in the Department of Medicine. "This was unprecedented."
Public health agencies are urging clinicians and patients to cancel any non-essential health services, both to slow the spread of the virus and to free up valuable healthcare resources for the expected surge in COVID-19 patients. This raises a dilemma for trialists, but according to McDermott, with ingenuity, some investigators may be able to continue their trials.
"Ongoing trials could help millions of people realize sustainable, durable health benefits," McDermott said. "Be persistent in finding creative ways to complete ongoing trials without compromising the integrity of the trial or the health of patients and investigators, and keep both participants and funding agencies well-informed."
Collecting data remotely and taking precautions when delivering interventions are two ways that trialists can minimize risk of COVID-19 spread, according to the authors. While not every trial can be modified in this way, it's important to keep working to solve pressing scientific questions, McDermott said.
"After the COVID-19 crisis is over, the health problems my investigative team is focused on will still be there and people will need effective treatments to improve their health," McDermott said.