Ivermectin and fluvoxamine — also tested in multi-site clinical trial — were not effective
None of the drugs in the trial prevented the primary outcome (which included low oxygen levels on a home oxygen monitor); for a secondary outcome, metformin lowered odds of emergency visits, hospitalizations, death by over 40 percent
Trial is one of the largest fully remote studies
First published trial in which majority of study participants were vaccinated
Trial among the first randomized clinical trials for COVID-19 to include pregnant people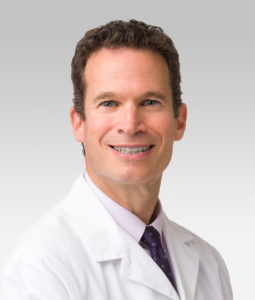 Metformin, a common, safe and inexpensive drug for type 2 diabetes, lowers the odds of emergency department visits, hospitalizations or death due to COVID-19 by over 40 percent; and over 50 percent if prescribed early in onset of symptoms, according to a new multi-site clinical trial published in the New England Journal of Medicine, led by the University of Minnesota Medical School and School of Public Health. Northwestern University Feinberg School of Medicine was one site in the trial.
The study also found no positive effect from treatment with either ivermectin (an antiparasitic) or low-dose fluvoxamine (an antidepressant).
These findings were a secondary outcome of the trial. The primary outcome included whether someone had low oxygen on a home oxygen monitor, and none of the medications in the trial prevented the primary outcome.
The COVID-OUT clinical trial was the nation's first to study whether metformin, low-dose fluvoxamine and ivermectin — or their combinations — could serve as possible treatments to prevent emergency department visits or hospitalization, as well as long COVID.
"While the prospect of on-the-fly development of new vaccine technology to help prevent an emerging disease has been instrumental in managing this pandemic, it's also important to assess a variety of potential treatments and re-use agents if safe and shown to have benefit," said co-investigator David Liebovitz, MD, associate vice chair for clinical informatics in the Department of Medicine at Feinberg. "In this study, we gained a lot of experience on how to study this relatively quickly, enroll patients remotely to prevent additional spread, better monitor viral load and ship medications out daily."
Northwestern 'stumbled' into trial through bioinformatics
The clinical trial is one of the largest studies to work with study participants completely remotely. In fact, Northwestern essentially "stumbled" into the trial because of Liebovitz's informatics work to examine patients' de-identified electronic medical records.
Liebovitz was using a bioinformatics tool that analyzes population data to perform quality improvement assessments and ensure hospitals were caring for COVID-19 patients "in the best possible way" early in the pandemic.
"Across our systems, we had a good number of COVID-19-positive patients who were already taking metformin for their type 2 diabetes," said Liebovitz, who is also the co-director of the Center for Medical Education in Data Science & Digital Health at Feinberg. "It looked like there was a hint of a favorable signal with metformin use, and that those patients had fewer hospital stays and were less likely to die on metformin."
That internal inquiry spurred Liebovitz to get in touch with researchers at Feinberg and Dr. Carolyn Bramante, principal investigator of the study and an assistant professor of Internal Medicine and Pediatrics at the University of Minnesota Medical School.
"Although we know COVID-19 vaccines are highly effective, we know that some new strains of the virus may evade immunity and vaccines may not be available worldwide," Bramante said. "So we felt we should study safe, available and inexpensive outpatient treatment options as soon as possible."
Simple yet thorough study design
The six-arm study design was simple. Patients were randomly assigned to receive one of the three individual drugs; a combination of metformin and fluvoxamine; a combination of metformin and ivermectin; or a placebo.
Although the study was placebo-controlled with exact-matching placebo pills, the scientists said 83 percent of volunteers received medications supported by existing data because of the six-arm design. For three to 14 days of treatment, each participant received two types of pills to keep their treatment assignment masked. Each volunteer tracked their symptoms and, after 14 days, completed a survey.
The 1,323 participants in the trial were limited to adults with a body mass index greater than or equal to 25 kg/m2, which qualifies as overweight (e.g. a person who was at least five feet and six inches tall and weighed more than 155 pounds).
To qualify for the study, volunteers enrolled within three days after receiving a positive COVID-19 test. The study included both vaccinated and unvaccinated people. It is the first published trial in which the majority of participants were vaccinated and was among the first randomized clinical trials for COVID-19 to include pregnant people.
What may make metformin effective?
While the study authors acknowledge they don't know the precise reason metformin may reduce the severity of COVID-19 in patients in the study, the paper hypothesizes several reasons it might be effective. Hypotheses include: metformin's ability to reduce high blood glucose levels, which are associated with worse COVID-19 outcomes; its potential for decreasing the viral cycle of COVID-19; metformin's history of anti-infectious properties, including fighting influenza in the '40s and '50s; the possibility it could decrease the entry of SARS-CoV-2 into cells and more.
Funding for the trial provided by the Parsemus Foundation, Rainwater Charitable Foundation, Fast Grants and UnitedHealth Group. In addition, the research was supported by the National Institutes of Health's National Center for Advancing Translational Sciences (grants UL1TR002494 and KL2TR002492) and the National Institute of Digestive, Diabetes, and Kidney diseases (grant K23 DK124654).