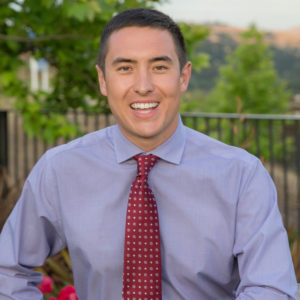 Second Opinions, student-led pro-bono consulting group, helps improve fundraising efforts, coordinates providers' transition to electronic medical records and helps charity clinics evaluate their impact. In addition, the group aims to improve health equity from the top down, according to Scott Wu, a first-year student and president of Second Opinions.
"We want to affect community health change at a system level," Wu said. "Individual aid is undoubtedly important, but we can reach countless patients by helping organizations rethink how they operate."
The student-run organization was founded in 2015 by three first-year medical students who all had previous experience as business strategy consultants. Now, the organization has more than 20 student members, only about half of whom have previous consulting experience.
"It's a great way to get your feet wet with the business side of healthcare," said Melissa Bak, a first-year student and head of member development at Second Opinions.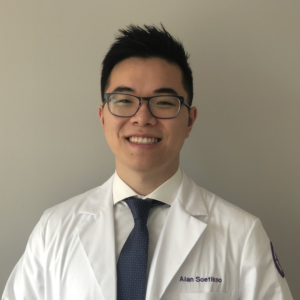 One consistent issue for community healthcare organizations is funding, but the pandemic exacerbated the crunch. Grants and gifts dried up due to economic disruption from the COVID-19 pandemic, and in response, Second Opinions helped several organizations, including the Rosalind Franklin University Community Clinic and GetMePPE Chicago (another Feinberg student organization) optimize their fundraising and donor relations strategies.
"An organization like GetMePPe always needs to be figuring out new ways to fundraise, because the pandemic is not over yet," said Alan Soetikno, a first-year student and head of internal development at Second Opinions.
Other organizations might need help with specific administrative projects, such as the Chicago Women's Health Center (CWHC), a sliding-scale payment clinic in Chicago's Uptown neighborhood. CWHC was ready to make the jump from paper records to an electronic medical records (EMR) system, so Second Opinions surveyed industry experts, worked with vendors and set up demos for EMR systems intended for small and midsize practices.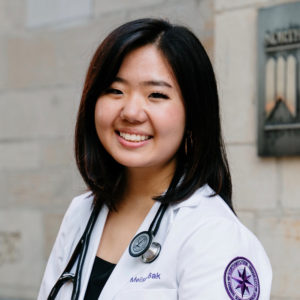 "We evaluated the needs on the clinic side and the capabilities on the EMR side to try to get them matched up as best we can," Wu said.
Second Opinions also works with professional organizations such as the Illinois Association of Free and Charitable Clinics. There, the students created an evaluation tool that helps clinics estimate the impact of their services, measured in emergency department visits avoided and gains in quality-adjusted life years.
"These clinics need donations and funding, so this helps them prove they're doing good work, that they're offering valuable services to patients," Bak said.
The tool was presented to the National Association of Free and Charitable Clinics, and Second Opinions plans to work with these organizations in the future to further refine the tool.
"Ultimately, the goal of our solutions is not to apply to one specific situation, but creating a framework that can help clients solve problems in many different ways," Soetikno said.