Despite changes necessitated by the COVID-19 pandemic, several Northwestern Medicine pipeline programs have continued to thrive, helping young people from communities traditionally underrepresented in medicine to learn about and get valuable experience in health and medicine.
Including Northwestern Medicine Scholars, NU Docs and the Health Professions Recruitment and Exposure Program (HPREP), these programs have remained popular and are an important element in the medical school's commitment to building and supporting a diverse healthcare workforce.
Feinberg faculty, residents and students also recently participated in the Student National Medical Association's (SNMA) Annual Medical Education Conference, a cornerstone gathering for underrepresented medical students. These are two components of Feinberg's commitment to advancing equity, said Clyde Yancy, MD, MSc, the Magerstadt Professor and vice dean for Diversity and Inclusion.
"We're not looking for representativeness, we're looking for new ideas, for excellence, for those qualities that will enrich our ability to provide care and conduct science for the entire population," said Yancy, who is also chief of Cardiology in the Department of Medicine and a professor of Medical Social Sciences. "Diversity is not just a way for us to add numbers. Diversity is a way for us to become better."
Northwestern Medicine Scholars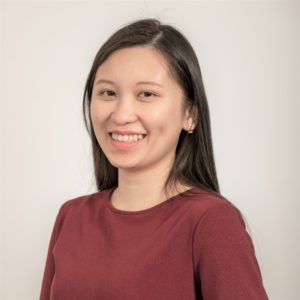 Each summer, Northwestern Medicine hosts a four-week-long program for 20 students from George Westinghouse College Preparatory High School, a public high school serving a vulnerable community on the west side of Chicago.
The success of the Northwestern Scholars program, started in 2010, speaks volumes to the power of vision, leadership and commitment, Yancy said. The emergence of the pandemic was its greatest challenge yet, preventing students and faculty from meeting in person, but the program and its leadership proved their resiliency when they turned to a virtual platform to pull the curtain back on medicine.
"The Northwestern Medicine Scholars Program is an innovative solution to address the long-time educational inequity that has systematically limited underrepresented students from full realization of careers in medicine and health," said Janet Rocha, PhD, research assistant professor of Medicine in the Division of Cardiology and research scientist for pipeline programs at the Office of Diversity and Inclusion.
Despite this year's unusual circumstances, students were still able to experience lectures from Feinberg physicians and scientists, weekly "Health in the News" sessions with Yancy and virtual lunches with Northwestern Medicine administrators to learn about hospital leadership.
"As a rising senior who's had previous experience in the program, this summer intensive was a different experience. Although it was quite different, I still felt a vivid connection with the program coordinators and my peers," said Natalia Bautista, Westinghouse class of 2021.
Northwestern Medicine Scholars began in 2010 and the first members of the early classes are now being accepted to medical school, an important milestone for the program. Rong (Chloe) Qiu, who graduated from Westinghouse in 2015 said that as an immigrant from a low-income country, with non-English speaking parents, a career in medicine seemed impossible. Scholars changed that, with support that extended far beyond her graduation from the program.
"Of all the lessons I learned as an NM Scholar, a sense of confidence — knowing that my dream may come true — had the largest impact on me," Qiu said. "This faith was a product of the belief and support from my NM Scholars mentors, who went above and beyond to help me while I was applying for medical school."
NU Docs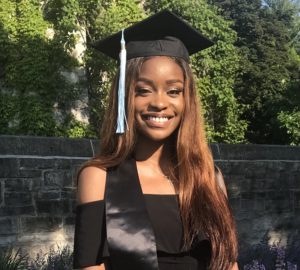 Other programs including NU Docs also went virtual, hosting a mix of synchronous and asynchronous activities for current Northwestern University undergraduate students from communities underrepresented in science and medicine.
"We didn't want participants to be burnt out by the end of the week with too many Zoom sessions," said Janet Olivo, director of diversity, inclusion and outreach at the Office of Diversity and Inclusion.
Students received premedical advising, skill-building workshops and viewed a live surgery performed by Jonah Stulberg, MD, PhD, MPH, assistant professor of Surgery in the Division of Gastrointestinal Surgery. Ekene Nwosisi, who graduated from Northwestern University in 2020, said a presentation from former Feinberg faculty Sunny Nakae, PhD, was particularly noteworthy.
"As a future non-traditional medical school applicant, she really made students like me in the program feel seen. There are various paths to becoming a doctor and the stories she shared about past students she worked with inspired me," Nwosisi said.
Now, Nwosisi works as a clinical research assistant in the Asher Center for the Study and Treatment of Depressive Disorders, studying the effectiveness of mindfulness innervations in racial and ethnic minority women in the laboratory of Inger Burnett-Zeigler, '09 PhD, associate professor of Psychiatry and Behavioral Sciences.
"I am passionate about the transformative work involved in dismantling health disparities, particularly as they pertain to women's health and mental health," said Nwosisi, who said she is planning to apply to medical school. "Feinberg is a champion of not only providing awareness for health disparities, but also highlights the importance of culturally-competent care, which stems back to training a diverse workforce."
HPREP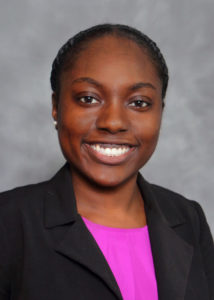 HPREP, an annual educational program for Chicagoland high school students from underrepresented communities, is a pipeline program with a twist. HPREP is organized by current Feinberg students — representatives from the Student National Medical Association and Latino Medical Student Organization — in partnership with the Office of Diversity and Inclusion.
Like the other programs, HPREP adopted a virtual format this year. The duration was shortened from six weeks to four to avoid "Zoom fatigue," and the coordinators prioritized interactive sessions such as a case review with Kanna Mutharasan, '03 MD, '05 '10 GME, associate professor of Medicine in the Division of Cardiology.
"Teaching the students how to ask questions to patients makes them feel empowered and that they are gaining skills doctors actually use," said Adetola Coker, a first-year medical student and HPREP coordinator.
Coker participated in a similar program when she was attending high school in Milwaukee, Wis. that sparked an interest in mentorship — especially for students from backgrounds underrepresented in medicine.
"It's often hard to figure out how to do something when no one in your family is a doctor," Coker said. "I love speaking to students because I knew that for me to get to where I am, people went out of their way to advise me."
HPREP also includes programming about other careers in medicine, such as physical therapy, nursing and the physician assistant profession. Not all students have their heart set on medical school, and highlighting allied health professions inspired Henryez Byll, a junior at the Lindblom Math and Science Academy who is interested in nursing.
"The program not only gave me some tips and help for when I start my medical training, but it also helped me understand what I need to do now to prepare," Byll said.
He too is interested in "paying it forward," a testament to the staying power of the pipeline programs.
"I would love to become a nurse and educate students and children on the steps and experience of being a person of color in the field," Byll said.
Experiences like these drive Yancy's passion for these programs, and represent an invaluable addition to the medical community, he said.
"Think of the unique talent we curate from our portfolio of pipeline programs; these are our next generation scientists, inventors, physicians and leaders," Yancy said. "This is how we usher in a new world."