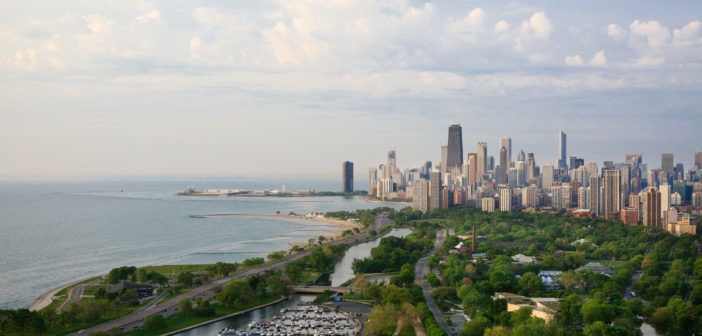 Admitted students recently attended virtual Second Look, a month-long series of online informational sessions about the medical school's curriculum and community and opportunities to speak with current students and faculty.
This year's event, hosted annually by the Office of Admissions, was held virtually from March 12 to April 9 due to the ongoing COVID-19 pandemic.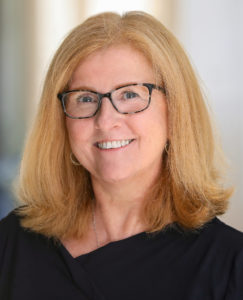 "I can unequivocally say that the most important reason Feinberg is a special place is because of our students. Since I've been involved in medical education leadership, I've promoted the principle of co-creation; I feel very strongly that we do our best work when we look and work closely with our stakeholders, and by that, I mean our patients and students. I can't remember a time when that co-creation was more evident than in this last year," said Marianne Green, MD, the Raymond H. Curry, MD, Professor of Medical Education and vice dean for education.
Informational sessions focused on specific components of Feinberg's curriculum, including joint degree opportunities, global health, the Education Centered Medical Home (ECMH) and Area of Scholarly Concentration (AOSC). Admitted students also had the opportunity to schedule one-on-one conversations with Roopal Kundu, '01 MD, the Jacob R. Suker, MD, Professor of Medical Education and associate dean for admissions, and attend virtual faculty meet-and-greet sessions.
"One of the main strengths of Feinberg outside of the outstanding education, clinical experiences and research, is the accessibility to faculty and mentors. The one-on-one meeting is an opportunity for us to connect to our students directly, begin to develop these strong relationships and show how sincere we are in prioritizing our students," said Kundu, who is also a professor of Dermatology.
Attendees also had the opportunity to attend a virtual Advancing Diversity in Medicine Symposium on April 8. The Advancing Diversity in Medicine Symposium began with a community engagement panel including Muriel Jean-Jacques, MD, associate vice chair for Diversity, Equity, and Inclusion in the Department of Medicine, Ike Okwuosa, MD, '13 GME, assistant dean of Medical Education and assistant professor of Medicine in the Division of Cardiology, Aaron Quarles, MD, MPP, '18, '19 GME, instructor of Emergency Medicine, Karen Sheehan, MD, MPH, associate chair for Advocacy in the Department of Pediatrics, and Melissa Simon, MD, MPH, the George H. Gardner, MD, Professor of Clinical Gynecology and director of the Institute for Public Health and Medicine (IPHAM) Center for Health Equity Transformation.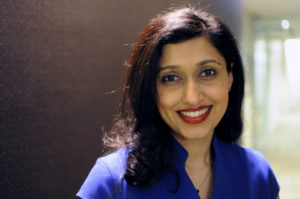 During the symposium, Okwuosa highlighted Chicago's diversity and the health and economic disparities that exist throughout the city, as well as Northwestern Medicine's Community Grand Rounds program.
"You can say 'it's not our problem,' but the issue is that's not how we are at Northwestern. We don't think of it being one neighborhood's problem because Chicago is our home, and there's going to be implications that if one area of Chicago suffers, the majority of Chicago is going to suffer," Okwuosa said.
John Franklin, MD, MSc, MA, associate dean for Diversity, Inclusion and Student Support and professor of Psychiatry and Behavioral Sciences, Medical Education and of Surgery in the Division of Organ Transplantation, also discussed the history of Feinberg and current anti-racism efforts underway at the medical school. Current students and faculty also discussed diversity and inclusion programs and student groups and organizations at the medical school.
"You want Feinberg or wherever you go to step up and do the work it's supposed to do. You want social justice to be a top priority of the institution so you can concentrate on being the best student, trainee or scientist you can be," Franklin said.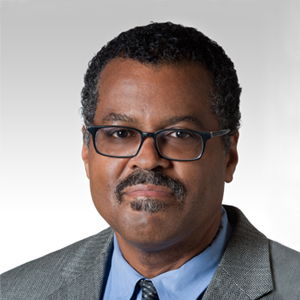 Concluding the symposium was a final keynote address delivered by Clyde Yancy, MD, MSc, the Magerstadt Professor and vice dean for Diversity and Inclusion. During his address, Yancy discussed the intersection of health and society and how racism plays a key role in health outcomes and disparities, especially during this past year, and the social systems in which physicians and the medical school operate.
"Yes, there's an intersectionality that we cannot dismiss, and it is absolutely correct that there are groups in our society that are painfully bearing the burden of being on the out. These are issues that are very disturbing — sexism, xenophobia, racism. We cannot dismiss their existence, but we can also understand that science leads the way and the science you'll be learning at Feinberg is how we will continue to lead the way and continue to manage the next crisis not with wild ideas, not with dreams, not with fingers crossed, but with data," Yancy said.
On April 9, the final day of Second Look, attendees were invited to attend a virtual informational session exploring Feinberg's curriculum and community. Pat Garcia, MD, MPH, associate dean for curriculum, gave an overview of Feinberg's curriculum and discussed what qualities make Feinberg students unique compared to other medical school students.
"If you are unafraid to inquire, discover, innovate and excel; if you are culturally sensitive and globally aware and socially accountable; if you want to become a compassionate practitioner who promotes wellness, alleviates suffering and mitigates health inequities; if you are willing to engage with us and collaborate with us and become a leader who will make a difference in the lives of others, your patients and society; please by all means join us here," Garcia said.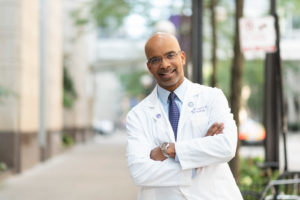 Attendees were then invited to participate in an virtual integrated simulation learning session led by David Salzman, '05 MD, MEd, '09 GME, associate professor of Emergency Medicine and Medical Education, Russell Horowitz, MD, associate professor of Pediatrics in the Division of Emergency Medicine, Kannan Mutharasan, MD, GME, '03, '05, associate professor of Medicine in the Division of Cardiology, Suzanne Schmidt, MD,  associate professor of Pediatrics in the Division of Emergency Medicine and of Medical Education, and James Walter, MD, assistant professor of Medicine in the Division of Pulmonary and Critical Care.
To conclude the session, Susan Goldsmith, MD, associate dean for student affairs introduced attendees to a student Q&A panel, featuring first-year medical students Devyn Coskey and Evan Edwards; third-year medical students Kamya Bijawat, Annemarie Leonard, Patrick Murday and Marlise Pierre-Wright; and fourth-year medical students Alex Ayala and Raheem Bell.
"As you're thinking about medical schools, you're going to want to find a place that's a good fit for you. What I'm going to pledge to you is that if you come to Feinberg, we are going to support you because our goal isn't just for you to survive, it is really for you thrive and to flourish during your time here," said Sandra Sanguino, '93 MD, MPH, '96, '97, GME, senior associate dean for Medical Education, who delivered closing remarks for the session.