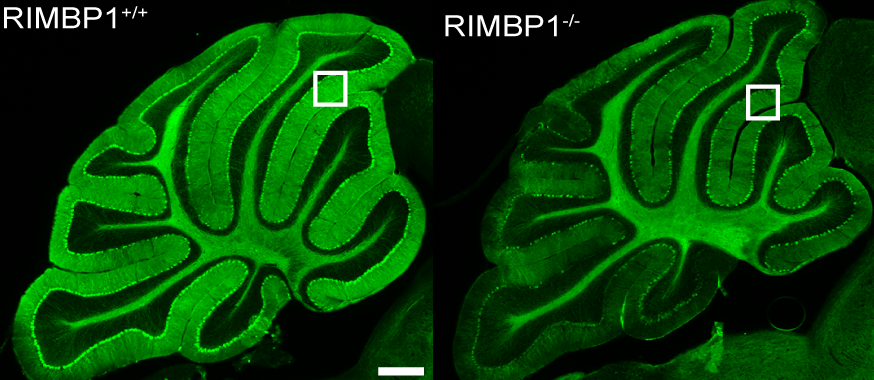 Northwestern Medicine scientists have discovered a new genetic cause of dystonia, an incurable movement disorder, according to a study published in the Journal of Clinical Investigation.
The disorder causes involuntary muscle contraction and repetitive or twisting movements, and these findings broaden the horizon of potential therapies, according to Dimitri Krainc, MD, PhD, chair and the Aaron Montgomery Ward Professor of Neurology and co-senior author of the study.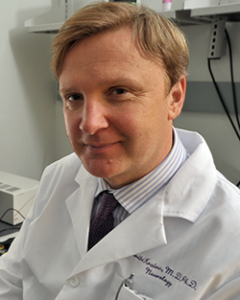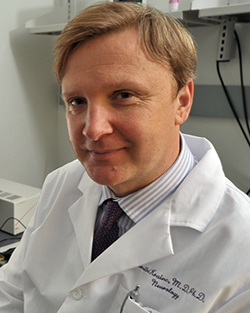 "These results identified an important molecular link between presynaptic dysfunction and dystonia, suggesting that restoring the precision of synaptic release pharmacologically may represent a promising therapeutic angle to treat dystonia and other hyperkinetic movement disorders," said Krainc, who is also director of the Simpson Querrey Center for Neurogenetics.
Brain trauma, stroke, oxygen deprivation or drug reactions can all cause dystonia, but early-onset cases are often caused by genetic mutations. Causal mutations in more than 30 genes have been linked to dystonia, operating through a variety of mechanisms including aberrant dopaminergic signaling or lysosomal dysfunction.
In the current study, Northwestern Medicine scientists identified a novel genetic cause: three mutations in the gene TSPOAP1 were found in seven subjects from three unrelated families. Recreating this mutation in mouse models, the investigators discovered that mutations in this gene cause dysfunction in presynaptic neurotransmitter release machinery.
In healthy synapses, the arrival of an action potential to presynaptic terminals is associated with the opening of voltage-gated calcium channels. The subsequent influx of calcium in neurons triggers the release of neurotransmitters, facilitating synaptic transmission. However, the TSPOAP1 mutations found in dystonia patients interfered with this process.
One class of mutations were loss-of-function mutations, which caused reduced expression of the TSPOAP1 protein in patient brains. TSPOAP1 codes for a scaffolding protein that helps correctly localize critical components of the presynaptic terminal, including the voltage-gated calcium channels. This is essential to ensure that synaptic transmission happens in a timely and precise manner, according to Niccolo Mencacci, MD, PhD, instructor in the Ken and Ruth Davee Department of Neurology Division of Movement Disorders and lead author of the study.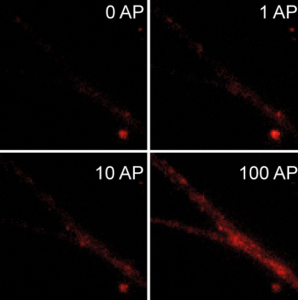 "When the protein is not present, like in neurons of patients with TSPOAP1 mutations, the correct localization of the calcium channels is disrupted and their opening in response to action potentials and neurotransmitter release becomes less frequent and precise," Mencacci said.
Surprisingly, another identified mutation was actually a gain-of-function mutation, which increased the binding of the TSPOAP1 protein to calcium channels resulting in increased release of neurotransmitters.
"In general, too much or too little neurotransmitter release caused by TSPOAP1 mutations are both bad for neuronal activity and are able to cause dystonia," Mencacci said.
While these findings add to the variety of known genetic and mechanistic pathways that cause dystonia, Mencacci said that the end result of this mutation is consistent with previous findings.
"The genes implicated in genetic forms of dystonia are involved in a broad variety of biological functions, but it is possible that they may all eventually converge on a few downstream mechanisms, like abnormal synaptic plasticity," Mencacci said.
More study is needed to understand whether presynaptic dysfunction caused by TSPOAP1 mutations affect synaptic plasticity in a manner similar to other forms of genetic dystonia, but it is a distinct possibility, Mencacci said.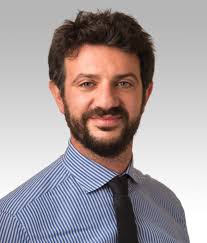 There is no cure or disease-modifying therapy for dystonia, though these findings may open new opportunities, according to the authors. Mencacci said he plans to examine whether aberrant presynaptic transmission is observed in mouse models of other forms of dystonia. Additionally, identifying presynaptic dysfunction as a key disease mechanism for dystonia may provide a new means to pharmacologically treat dystonia, possibly through one of several already-developed drugs that are known to improve this type of defect.
"This is something we are keen on testing," Mencacci said.
This work is supported by National Institutes of Health grant R37 NS096241, the Chica and Heinz Schaller Stiftung award, NARSAD Young Investigator award DFG1158-S02N, Estonian Research Council grants PUT355, PRG471 and PUTJD827, and German Academic Exchange Service (DAAD) award 57451854.