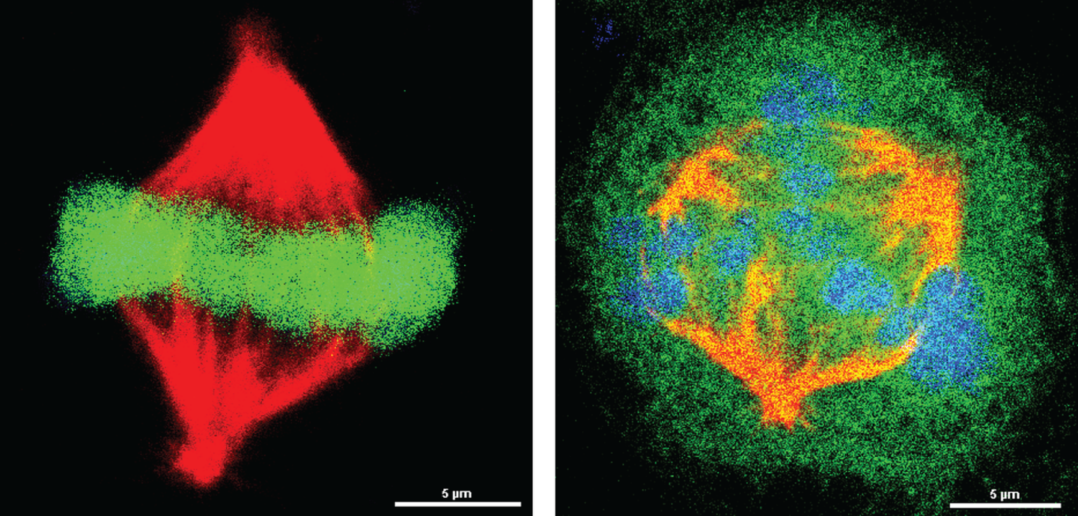 Blocking enzyme methylation, which helps brain tumor cells proliferate by promoting cell mitosis, could improve cancer therapies, according to a Northwestern Medicine study published in Molecular Cell.
The findings suggest that a drug blocking this pathway could be combined with other brain tumor treatments to increase their effectiveness, according to Shi-Yuan Cheng, PhD, professor in the Ken and Ruth Davee Department of Neurology Division of Neuro-Oncology and senior author of the study.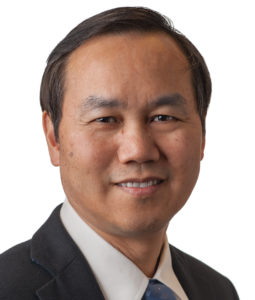 "This is the first time this pathway has been targeted in tumor models, and it showed promising results at suppressing tumor growth," Cheng said.
Glioblastoma is a particularly deadly brain cancer, known for its resistance to treatment and short life expectancy after diagnosis. Most glioblastoma cells are fast-growing cells, but one sub-population — glioblastoma stem cells (GSCs) — are different. These cells grow more slowly, but they are highly resistant to therapies and play an important role in cancer recurrence, Cheng said.
"After the first few cycles of treatment, you often see the tumor shrink — but these cells survive and come back," Cheng said.
Previous studies have shown that the arginine methyltransferase 6 (PRMT6) enzyme is upregulated in various types of human cancer, but the exact mechanisms of its cancer-promoting function remained poorly understood. In the current study, Cheng and Tianzhi Huang, PhD, research assistant professor of Neurology in the Division of Neuro-Oncology and lead author of the study, examined the impact of PRMT6 upregulation.
The investigators discovered that GSCs with high levels of PRMT6 methylate a key mitotic protein: the regulator of chromosome condensation 1 (RCC1). This protein is critical for splitting replicated chromosomes into separate daughter cells during cell division.
"Without the PRMT6 protein, or when blocking PRMT6 methylation of RCC1, the GSC cells stopped or dramatically reduced their division," Cheng said.
Applying a small-molecule inhibitor of PRMT6 helped kill the hardy GSCs, an approach that could potentially be replicated in patients one day. However, targeting mitosis for cancer therapy has a poor history; cell division is a fundamental biologic process for normal cells throughout the body, which means this approach often has severe side effects.
According to Cheng, developing more refined PRMT6 inhibitors and establishing a precise therapeutic window could make this treatment strategy a reality; targeting cancer cells with a hyperactive PRMT6-RCC axis rather than healthy ones. In addition, carefully selecting patients could also help reduce off-target effects.
"Not every tumor has high levels of this pathway, so we need to perform genomic studies to see which tumors have high activation of this pathway," Cheng said.
Co-authors of the study include Jack Kessler, MD, the Ken and Ruth Davee Professor of Stem Cell Biology and of Neurology in the Division of Comprehensive Neurology; Bo Hu, PhD, research associate professor of Neurology in the Division of Neuro-Oncology; C. David James, PhD, the Jean Malnati Miller Professor of Brain Tumor Research and vice chair for research in the Department of Neurological Surgery; Craig Horbinski, MD, PhD, director of the Division of Neuropathology in the Department of Pathology and a professor of Neurological Surgery; Wei Zhang, PhD, associate professor of Preventive Medicine in the Division of Cancer Epidemiology and Prevention; and Roger Stupp, MD, the Paul C. Bucy Professor of Neurological Surgery, chief of Neuro-Oncology in the Department of Neurology and a professor of Medicine in the Division of Hematology and Oncology.
Cheng, Kessler, James, Horbinski, Zhang and Stupp are members of the Robert H. Lurie Comprehensive Cancer Center of Northwestern University.
This work was supported by National Institutes of Health grants awarded to Northwestern: NS093843, NS095634, NS115403, CA209345, NS095642, AG054429, NS102669 and NS117104.