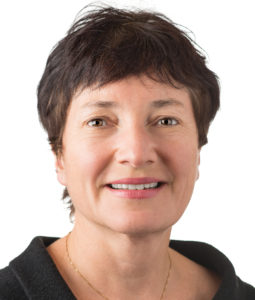 A drug that demonstrated neuroprotective effects and slowed disease progression in animal models of Parkinson's disease showed no symptomatic benefit in patients with the neurodegenerative disorder, according to results from a clinical trial published in JAMA Neurology and led by Northwestern Medicine investigators.
Current Parkinson's treatments only treat the symptoms of the disease, such as tremors, slow physical movement and gait impairment. However, there remains an urgent need for the development of therapeutics that can slow the overall progression of the disease, according to Tanya Simuni, MD, the Arthur C. Nielsen, Jr., Research Professor of Parkinson's Disease and Movement Disorders, director of the Parkinson's Disease and Movement Disorders Center and senior author of the study.
"As of today, there is no single intervention that has proven efficacy to do that," said Simuni, who is also chief of Movement Disorders in the Ken and Ruth Davee Department of Neurology.
The ongoing search for such treatments recently led investigators to test the drug nilotinib, which is currently used to treat chronic myeloid leukemia, to slow Parkinson's disease progression.
Nilotinib belongs to a class of drugs known as tyrosine kinase inhibitors, which block essential pathways that promote the progression of myeloid leukemia. These same pathways have also been found to play a role in the development of Parkinson's disease, and in animal models of Parkinson's, nilotinib was found to inhibit these pathways and successfully slow disease progression by salvaging neurons.
Investigators enrolled 76 participants with moderately advanced Parkinson's disease who were then randomized to receive either two doses of nilotinib or a placebo daily for six months.
By the end of the trial period, the nilotinib group showed no signs of improved symptoms. The drug was also unsuccessful in affecting biomarkers of disease pathology, failing to change levels of dopamine, the primary neurotransmitter associated with enhancing motor manifestations of the disease.
While the drug demonstrated acceptable safety and tolerability, further testing of the drug was deemed unwarranted by the investigators.
"While we reached our primary safety and tolerability thresholds, we could definitively conclude that based on the low-grade brain penetration and the failure to move dopamine biomarkers, we do not believe nilotinib has a biologically plausible effect on disease pathology," Simuni said. "Other drugs in that class with the better pharmacokinetic profile potentially still could be tested."
This work was supported by the Michael J. Fox Foundation for Parkinson's Research, The Cure Parkinson Trust and the Van Andel Institute.