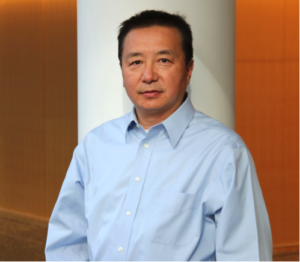 A team led by Northwestern Medicine investigators has identified a novel molecular target that may improve the efficacy of current treatments for patients with triple-negative breast cancer, according to findings published in the journal EMBO Molecular Medicine.
"This study demonstrates an alternative way to treat this larger subset of patients with triple-negative breast cancer," said Yong Wan, PhD, professor of Obstetrics and Gynecology in the Division of Reproductive Science in Medicine, of Pharmacology and senior author of the study.
Massimo Cristofanilli, MD, professor of Medicine in the Division of Hematology and Oncology, was a co-author. Zhuan Zhou, PhD, a former postdoctoral fellow in the Wan laboratory, was the lead author of the study.
Triple-negative breast cancer (TNBC) cells do not display any of the hormone receptors more commonly targeted in breast cancer: estrogen, progesterone or the HER2 protein. The absence of these receptors therefore allows the cancer cells to be insensitive to endocrine therapies, or hormonal thearpies, and proliferate relatively faster than other types of breast cancers.
TNBC tends to be more common in women younger than the age of 50, who are often from underrepresented minority populations or who test positive for the BRCA gene mutation. The current standard of treatment for patients who test positive for the BRCA mutation includes a specialized class of drugs called PARP inhibitors, which block the activity of the poly (ADP-ribose) polymerase (PARP) enzyme and cause cell death in TNBC cells.
However, only 20 percent of patients with TNBC test positive for the BRCA mutation and respond successfully to PARP inhibitors, leaving the remaining 80 percent of patients with very limited and harsh treatment options.
For the current study, Wan and colleagues aimed to identify an upstream therapeutic target in place of BRCA that could inhibit one of two molecular pathways necessary for blocking DNA repair mechanisms that could induce cancer cell death.
By analyzing cancer cell lines in mouse models of TNBC, the investigators discovered a transcription factor called KLF4 that is required for promoting DNA damage response. Using various methods including shRNA depletion and drug screening, the investigators were able to inactivate KLF4, resulting in a "cascading defect" in cancer cells' DNA damage response that could ultimately sensitize the cancer cell to PARP inhibitors.
"This work fills a molecular gap for KLF4 in regulating DNA damage repair," Wan said.
Overall, the findings reveal a potential new therapeutic target that may improve the overall efficacy of PARP inhibitors for TNBC treatment, according to Wan, who, with fellow investigators, is currently preparing a clinical trial that will use knowledge from the current study to improve immunotherapy treatment for patients with TNBC.
Furthermore, the findings also have potential in helping to determine the efficacy of current treatment options and identifying new ones for other types of cancer, such as prostate and ovarian cancer, according to Wan.
Wan and Cristofanilli are members of the Robert H. Lurie Comprehensive Cancer Center of Northwestern University. Wan is also a member of Northwestern's Chemistry of Life Processes Institute.
This work was supported by the Northwestern University Zell scholar fund and National Institutes of Health grants R01CA250110, R01CA154695 and R01CA202963.