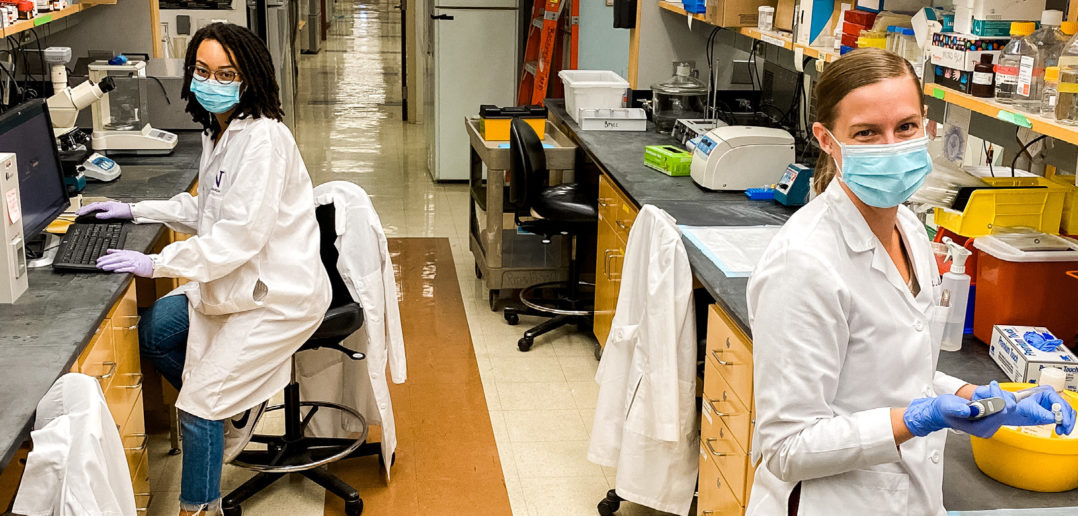 In late March, the world came to a virtual standstill. The COVID-19 pandemic forced leaders around the world to limit large gatherings and shutter schools and businesses. Illinois Governor J.B. Pritzker issued a shelter-in-place order on March 21, recommending Illinoisans stay at home except for essential activities such as going to the grocery store or pharmacy. The order lasted more than two months.
For Feinberg's research enterprise, this was a serious disruption — but science kept moving forward. While some projects were deemed essential and employees navigated a new world of socially distant laboratories and facilities, other scientists worked from home, analyzing data and devising new experiments. This effort was only possible through the hard work of investigators, research staff, administrators and the essential employees caring for animals and cell cultures.
"Our people were able to respond to the need to go to essential work only on campus, be productive at home and devise plans so that we didn't lose a lot of important work and projects," said Rex Chisholm, PhD, vice dean for Scientific Affairs and Graduate Education and the Adam and Richard T. Lind Professor of Medical Genetics. "It was also impressive to see the passion of our people who pivoted their programs to COVID-19 research, it was truly incredible."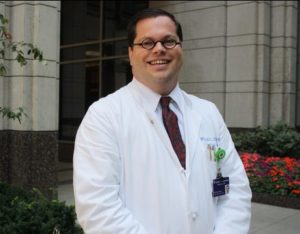 One investigator who made that pivot was Michael Ison, MD, MS, professor of Medicine in the Division of Infectious Diseases and director of the Northwestern University Clinical and Translational Sciences (NUCATS) Institute's Center for Clinical Research. Ison studies viral infections, sometimes in transplant recipients, but those projects had to be put on hold.
"Our non-COVID research ground to a halt," said Ison, who is also a professor of Surgery in the Division of Organ Transplantation. "We decided not to do trials this year because of the complexity of COVID-19 with the respiratory virus season."
Rather, Ison quickly adapted a current project studying influenza to instead collect blood samples from patients with COVID-19. While it was challenging to obtain additional approvals and limit direct contact with patients, Ison has obtained more than 60 samples from patients.
"The processes that we learned from this will improve our clinical research moving forward," Ison said.
Ison also worked with other Feinberg investigators on a variety of COVID-19 projects, including evaluating the effectiveness of convalescent plasma therapy, studying cardiovascular outcomes and working to understand antibody response in patients.
"The biggest thing I have learned during this time are the opportunities to collaborate with incredible researchers," Ison said.
Fresh Air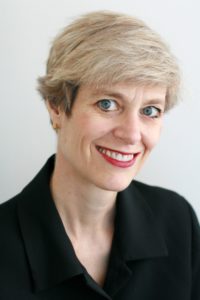 Other investigators, such as Mary McDermott, MD, the Jeremiah Stamler Professor and a professor of Medicine in the Division of General Medicine and Geriatrics, were forced to get creative to continue their clinical trials. McDermott studies interventions for peripheral artery disease, meaning her patients are older people with cardiovascular disease — a population at high risk of complications from COVID-19.
To minimize contact with patients, McDermott and her team converted in-person exercise sessions to telehealth visits and mailed medications to patients who would have normally received their study medications at clinical visits. Measuring outcomes is another matter, however.
To measure efficacy of drug or exercise interventions, patients take six-minute walk tests throughout the trials. However, these tests are usually conducted during clinical visits in downtown Chicago at Northwestern Memorial Hospital.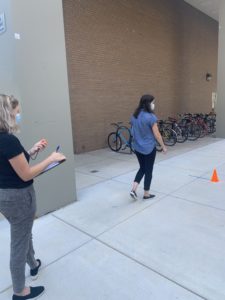 In order to properly socially distance, McDermott received approval to conduct these tests outdoors on Northwestern's downtown campus. In cases where study participants felt unsafe traveling to the medical center, McDermott and her team went to them, setting up the walk tests in condo hallways and suburban driveways.
While certain secondary outcomes of the trials had to be left behind, McDermott said not a single patient dropped out of the trials due to the pandemic, a testament to both patient enthusiasm and the flexibility of her investigative team.
"It's not just about the science and the funders, it's the participants who have dedicated their time and energy to each trial and we don't want to let them down," said McDermott, who is also a professor of Preventive Medicine in the Division of Epidemiology. "Even the patients who have already completed the trial participated in good faith that their efforts were contributing to important scientific endeavors. It is important that we complete the trials that we started with the highest integrity possible, so that we can deliver the truth about the benefits of the treatments studied."
Deep Freeze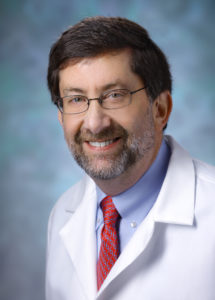 For some investigators working in wet laboratories, the stay-at-home order forced a more concrete pause. Bruce Bochner, MD, the Samuel M. Feinberg Professor of Medicine in the Division of Allergy and Immunology, studies mast and eosinophil cells and diseases related to these cells such as allergies. When the shutdown order came, Bochner's group had to practically close up shop — storing cell lines in freezers and maintaining just a couple vital animal models.
"We essentially emptied the incubator and stopped working with nearly all cells and cell lines," said Bochner, who is a member of the Robert H. Lurie Comprehensive Cancer Center of Northwestern University.
They weren't generating any new data for about three months, but this gave Bochner and his laboratory members time to analyze previously collected data and plan for future experiments. Weekly laboratory meetings — held on Zoom and scheduled around nap time to accommodate parents on the team — turned into journal discussions and featured guest lecturers to keep everyone abreast of new developments in the field.
Now, the laboratory is back up to about 60 percent capacity and they've pulled their cell lines out of the freezer and are running experiments again. The liminal phase was productive — they submitted several papers and grants — but laboratory members are glad to get back to the bench.
"We've learned a lot during forced hibernation, and it hasn't changed our eagerness or enthusiasm for science," Bochner said. "If anything, we're itching to get stuff going again."
Behind the Scenes
This work is enabled by long hours and dedication of administrators across the Office for Research and Feinberg who bring a breadth of expertise to support the research enterprise. Since early March there have been more than 270 Institutional Review Board (IRB) submissions for COVID-19 new projects, 220 of which are being conducted by Feinberg-affiliated investigators. The Northwestern IRB team was working to quickly assess these projects, according to Nathalia Henry Whitely, executive director of the IRB Office at Northwestern.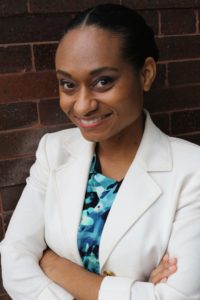 "Effective, timely communication and collaboration between the IRB Office, various research administrative offices and the research community was essential for a smooth and quick IRB review of COVID-19 submissions," Henry Whitely said. "As one example, we were able to have an expanded access protocol for Remdesivir approved within four business days, which allowed for smooth enrollment of patients that obtained an expanded access IND for the drug,"
There are more than 10,000 research subjects involved in Feinberg COVID-19 research projects, many of whom are involved in COVID-19 antibody test studies. The Northwestern Research Safety team has been dedicated to creating new protocols to keep everyone safe while working during the pandemic.
"At times, multiple meetings were held per week to get through as many protocols as possible in a timely fashion," said Andrea Hall, director of Northwestern's Research Safety Chicago Office and biosafety officer. "It was very difficult and many IBC members and biosafety staff members worked well into the nights and most weekends to make sure the investigators could perform their research."
In addition, the Office for Sponsored Research has supported a range of investigations throughout the pandemic, representing the interconnected research ecosystem throughout the entire Northwestern University system.
Continuing research, maintaining current projects and starting new ones during a pandemic required enormous effort from every part of the Feinberg research infrastructure. While the future of life under COVID-19 remains uncertain, the experience has reinforced the principles of biomedical science, according to McDermott.
"Flexibility in research has always been important," McDermott said. "Things never go exactly as you hope, obstacles always come up. I have never encountered an obstacle like a pandemic before, but it required creativity, leadership and courage from all of us."