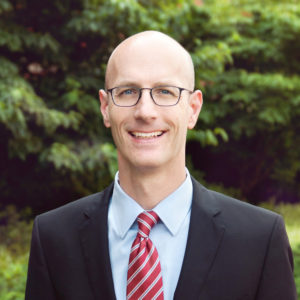 Black men with metastatic prostate cancer were more likely to have tumor mutations than white or Asian men, according to findings published in The New England Journal of Medicine, and highlight the significance genetic drivers have in increasing one's risk for developing aggressive prostate cancer.
"This study provides insight into the differences in the biology of the tumors based on an individual's race, different genetic mutations that may act as drivers of cancer aggressiveness and, in the future, hopefully result in more precision medicine-based treatment approaches," said Edward Schaeffer, MD, PhD, chair and the Edmund Andrews Professor of Urology, and a co-author of the study.
Prostate cancer is the most common type of cancer among men in the United States, and an estimated 200,000 new cases will be diagnosed in the U.S. this year alone.
Previous work has shown that a patient's likelihood of developing prostate cancer depends largely on age, family history and race or ethnic background, which can also determine their exposure to certain socioeconomic and environmental factors. However, research regarding the racial disparities in prostate cancer diagnosis and prognosis has remained insufficient due to the lack of representation of underrepresented minority populations in clinical studies and trials, according to the authors.
For the current study, the authors reviewed prostate tumor genomic data from patients who were treated at two U.S. cancer centers. The data were extracted from the registry of the American Association for Cancer Research Project GENIE (Genomics Evidence Neoplasia Information Exchange), from which the team examined 474 commonly accepted aggressive prostate cancer genes according to race and tumor stage.
In patients with metastatic prostate cancer, almost seven percent of Black men had more than 20 genetic mutations, compared to less than four percent of white men. Mutations in the AR gene, which guides the production of androgen receptors that allow the body to properly respond to hormones, also occurred more often in Black men than in white men, according to the authors.
"Prostate cancer is hormonally driven and the enhanced alterations in the androgen receptor may suggest that tumors from black men may exhibit differences in responses to hormonal suppression, a foundational treatment for some prostate cancers," said Schaeffer, who is also a member of the Robert H. Lurie Comprehensive Cancer Center of Northwestern University.
Genes with actionable mutations, which are the designated targets of precision-oncology drugs, and mutations in DNA-repair genes also occurred more often in Black men than in white men. Furthermore, BRAF gene mutations, which are rarely seen in prostate cancer patients and also considered actionable, were more common in Black men than in white men.
The findings may help reduce racial disparities that exist within the outcomes of treatment for prostate cancer. Schaeffer noted, however, that the study neglects to determine whether these mutational differences actually impact patient outcomes.
"The study is suggestive of the idea that perhaps there may be different molecular drivers of aggressiveness among different races, but it doesn't answer the key question: do these molecular differences impact the patient's ultimate outcome," Schaeffer said.
According to Schaeffer, next steps would involve significantly increasing the number of cases evaluated to better determine if these genetic mutations correlate with patient outcomes. Such was found in a study published in the journal Clinical Cancer Research earlier this year, where Schaeffer and colleagues showed that a mutation in a gene enriched in Black men with aggressive prostate cancer was associated with poorer patient outcomes.
The current study was supported by the American Society for Radiation Oncology, the Prostate Cancer Foundation, the U.S. Department of Defense and the National Institutes of Health.