Two Feinberg faculty members in the Department of Medical Education have been honored with 2020 awards in humanism in medicine and teaching from the Association of American Medical Colleges (AAMC).
Patricia Garcia, MD, MPH, '91 GME, associate dean for curriculum and professor of Obstetrics and Gynecology in the Division of Maternal Fetal Medicine and of Medical Education, has been selected as the 2020 recipient of the AAMC Arnold P. Gold Foundation Humanism in Medicine Award.
Marianne Green, MD, senior associate dean and the Raymond H. Curry, MD, Professor of Medical Education, was selected as one of four winners of the Alpha Omega Alpha Robert J. Glaser Distinguished Teacher Award.
Humanism in Medicine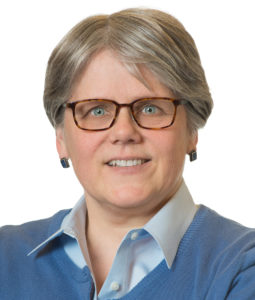 The Arnold P. Gold Foundation Humanism in Medicine Award, administered through the AAMC's Organization of Student Representatives (OSR), honors one medical school faculty physician in the country who exemplifies the qualities of a successful mentor and advisor to medical students and embodies the characteristics necessary for a physician to practice patient-centered medicine by teaching ethics, empathy and service by example.
"I am deeply grateful and humbled by this award because I think there are so many people on our campus, both students and faculty, who are deserving of recognition more than I am. There are incredible people doing incredible work," Garcia said. "At this particular time, to be singled out seems antithetical, but I'm honored and thankful to be part of our community's efforts at addressing the things that need to change in our academic medical centers and in our medical school for the betterment of our community and the patients we serve."
The nomination and selection process for the award is conducted and supervised by the OSR in each AAMC medical school, and each organization may nominate one physician faculty member each year. The goal of the award is to emphasize, reinforce and enhance the importance of humanistic qualities among medical school students and faculty.
"I've always considered myself as a catalyst. Being able to put the right people in touch with each other, whether that's in a classroom or for Area of Scholarly Concentration projects, or giving faculty the opportunity to interact with students, that's what's so thrilling to me — not my personal interactions as much as getting the right people together to make amazing things happen," Garcia said.
Most recently, Garcia has been heavily involved in coordinating and overseeing Feinberg's recent transition to a significantly virtual medical curriculum in response to the COVID-19 pandemic, as well as directing the medical school's response to achieving racial and social justice through an extensive curriculum reform conducted by faculty and student led review panels.
"There are so many silver linings at play right now: Because of COVID-19, medical education will never be the same and with the transformative nature of social upheaval that's going on right now, our curriculum will never be the same. The disruption and innovation occurring because of these two pandemics are extraordinary and I'm awfully lucky to be at the intersection of those to be able to help grow our curriculum in ways that meet those needs and challenges," Garcia said.
Garcia earned her medical degree and master's degree in public health from the University of Illinois College of Medicine in Chicago in 1984. In 1991, Garcia completed a maternal-fetal medicine fellowship at McGaw Medical Center and during that residency, co-founded Northwestern Medicine's Women's HIV Program just after the height of the HIV epidemic in the U.S.
That same year, she became the director of Feinberg's Problem Based Learning curriculum component and a professor of Obstetrics and Gynecology in the Division of Maternal Fetal Medicine. Later, she became director of Feinberg's Obstetrics and Gynecology Clerkship, and in 2009, she helped lead the medical school's curriculum renewal efforts overseen by Green.
In 2012, Garcia was named the phase I curriculum director for first- and second-year medical students and in 2017 was named associate dean for curriculum at Feinberg.
"What I've been able to participate in and collaborate in here, that's the real celebration. All along the way, ever since when I came here as a fellow, I've been so fortunate to stand on the shoulders of others," Garcia said.
Garcia will be honored with the award and a $5,000 grant during this year's virtual AAMC Annual Meeting in November.
Excellence in Teaching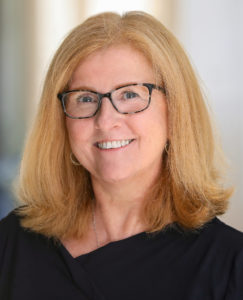 The Alpha Omega Alpha Robert J. Glaser Distinguished Teacher Awards, established in 1988, recognizes outstanding contributions to medical education made by gifted teachers. The award is named for longtime Alpha Omega Alpha executive secretary Robert J. Glaser, MD.
Since joining Feinberg's faculty in 1997, Green, has pioneered educational reform. Under her leadership, Feinberg was among the first medical schools to modernize its curriculum and implement a comprehensive electronic portfolio-based assessment system, which permits the longitudinal measurement of competency achievement and individualized student support for learning.
Green, who was recently named vice dean for medical education, chair of the Department of Medical Education, and president of McGaw Medical Center, led the implementation of several additional curricular innovations at Feinberg, including implementing the school's first clerkship-associated objective structured clinical examination; designing and implementing an electronic tracking system to better review longitudinal student performance, which served as a precursor for the longitudinal assessment portfolio; and designing and implementing competency-based medical education (CBME).
Green completed her medical degree at the University of Illinois at Chicago School of Medicine and her residency in internal medicine at Beth Israel Hospital at Harvard Medical School. In 2014, she was appointed to the Board of Directors of the American Board of Internal Medicine (ABIM). She now serves as Chair of the Board of the Directors, and is a former member of the ABIM Council, having previously serving as council director.
A talented educator, Green consistently receives outstanding teaching evaluations for her classroom and in-clinic instruction, and has received more than a dozen teaching awards, including the school's most selective, the George H. Joost Award for Teaching, awarded by the graduating medical student class.
The award carries a $10,000 prize to the awardee, as well as a $2,500 grant for teaching activities to the nominating medical school, and a $1,000 grant to the nominating school's Alpha Omega Alpha chapter to support its activities.