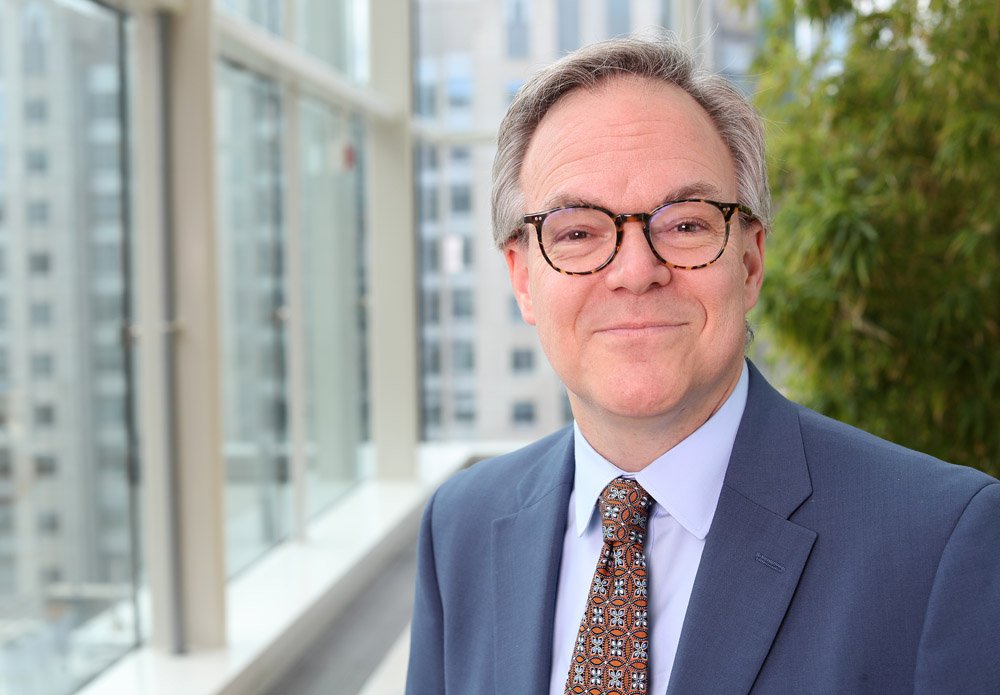 Matthew Davis, MD, a pediatrician and internist with a focus on family health and community impact, has been named chair of the Department of Pediatrics. At the same time, Ann & Robert H. Lurie Children's Hospital of Chicago has appointed Davis chair of the hospital's department of medicine, as well as president and chief research officer for Stanley Manne Children's Research Institute, and president of Pediatric Faculty Foundation, Inc.
While continuing his other hospital duties, Davis served as interim in these leadership roles since last September after Thomas Shanley, MD, was selected as president and CEO of Lurie Children's Hospital.
"Dr. Davis has served as interim in these leadership roles since last September, performing a remarkable job while continuing his many other responsibilities at Lurie Children's,"  Shanley said. "His important advocacy for child health has been particularly striking during the pandemic. I know his talent, energy, and inspiring leadership will further elevate our mission of outstanding care, exceptional training, innovative research and impactful advocacy."
Davis, currently the A Todd Davis, MD Professor of General Academic Pediatrics at Feinberg, will also will continue in his other positions at Lurie Children's, as the head of the Division of Advanced General Pediatrics and Primary Care, and as executive vice president and chief community health transformation officer.
"Matt is a dedicated advocate for the health of children and communities," said Eric G. Neilson, MD, vice president for Medical Affairs and Lewis Landsberg Dean. "I have no doubt during his tenure as chair, he will lead the department into a period of even greater growth and distinction."
Davis joined Feinberg's Department of Pediatrics and Lurie Children's in 2016, coming from the University of Michigan. He obtained his medical degree at Harvard University and trained in combined pediatrics and internal medicine at Boston Children's and the Brigham & Women's Hospital, respectively. He also completed the Robert Wood Johnson Clinical Scholars Program and a master's degree in public policy at the University of Chicago. His appointment will be effective immediately.