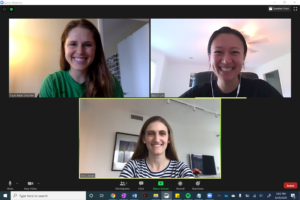 When Feinberg medical students temporarily paused in-person medical rotations in response to the COVID-19 pandemic, they also had fewer opportunities for on-campus mentorship from residents and attending physicians, a vital experience that helps many students choose their specialty for residency applications.
However, a new program called Virtual Heart-to-Hearts recaptures some of that experience, connecting third and fourth-year medical students with Feinberg alumni across the country for conversations about medical specialties, residency applications and more.
The program arose from Medical Alumni Association (MAA) meetings in April, when many states, including Illinois, had implemented stay-at-home orders. Allison Morgan, a rising fourth-year student and class representative to the MAA, was planning to apply to orthopaedic surgery residencies and seeking advice, she connected with alumni orthopaedic surgeons also serving on the alumni board.
"The ability to have informal water-cooler chats with physicians in the clinic or on the ward is so valuable, both for deciding on a specialty or for applying," Morgan said. "I had access to orthopaedic surgeons because I served on the board and I wanted to make sure my peers could have a similar experience."'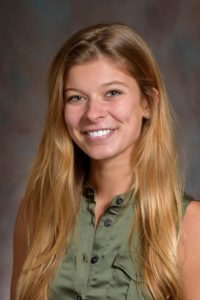 With the assistance of program administrators including Dan Schwarzlose, assistant director of Alumni Engagement, Virtual Heart-to-Hearts launched in May, coordinating 30-60 minute video calls between groups of Feinberg students and alumni across the country.
"The Virtual Heart-to-Heart gave me confidence and courage in my choice of specialty," said Nicole Handa, a rising fourth-year student. "It was a wonderful opportunity to talk honestly to someone about their experiences and feel comfortable asking personal questions." ​
When students travel for residency interviews, they often stay with Feinberg alumni, coordinated by the Help Our Students Travel Program (HOST). Virtual Heart-to-Hearts helps restore that experience as well, pairing fourth-year students with alumni volunteers.
"I loved being able to connect with the students during such an uncertain and stressful time," said Emily Jones, '08 MD, '11 GME, assistant professor of Medicine and of Orthopaedic Surgery. "This was a small way I could help answer questions and hopefully relieve some anxiety about choosing a specialty and moving onto residency."
In spring 2021, the program will expand to include first- and second-year students, providing year-round opportunities for alumni to meet and mentor students virtually.
"COVID-19 forced us to start thinking outside the box," Morgan said. "We realized we have these alumni who are committed to their medical school and are interested in giving back."
Alumni interested in participating can complete this interest form and those with questions can contact Dan Schwarzlose.