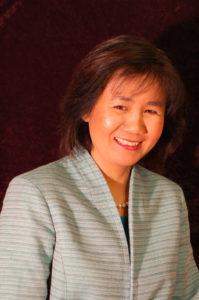 Northwestern Medicine scientists have discovered that a specific protein is essential for proper cilia function, according to a study published in Proceedings of the National Academy of the Sciences.
The study found that calmodulin-regulated spectrin-associated protein3 — CAMSAP3 for short — is required to build some of the scaffolding on which cilia sit; deleting CAMSAP3 resulted in mucus buildup and airway blockages in mouse models.
"We realized the mice were coughing and sneezing," said Jing Zheng, PhD, associate professor of Otolaryngology – Head and Neck Surgery, and co-senior author of the study. "Multi-ciliated cell defects can cause huge issues."
Multi-ciliated cells (MCCs) are cells with small cilia on their surface that beat in a coordinated fashion to generate fluid flow or displace particles and pathogens. Most MCCs have hundreds of cilia and each cilium has microtubules arranged in a "9+2" formation; nine microtubule doublets in a circle with two microtubule singlets in the middle.
MCC dysfunction can cause embryo death, infertility, hearing loss and other issues. Consequently, the proteins that affect cilia are not well-studied because their necessity in basic biological functions can make it difficult to design experiments.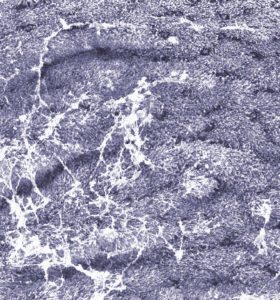 Initially interested in hearing, Zheng and her colleagues investigated the impact of deleting CAMSAP3 from mouse models, as the gene had been linked to hearing in previous studies.
"The hearing phenotype was inconsistent; some mice lost their hearing early and some later," Zheng said.
What was more consistent, however, was the mucus buildup. After a technician noticed the mice sneezing, the investigators analyzed defective cilia in the nose and throat.
They found that many MCCs were missing microtubules — the scaffolding upon which the central two microtubule singlets reside, resulting in disorientation and unsynchronized cilia motion. In addition, in cells with normal CAMSAP3, the protein localized to the base of those microtubules, a good indicator for where its function is located within the cell, according to Zheng.
In the future, Zheng and her collaborators plan to examine the impact of CAMSAP3 in non-motile cilia, a different variety of ciliated cell that serve as sensory organs, including in the nose. While it's a different type of ciliated cell, CASMAP3 could play a role here, too, according to Zheng.
"We want to test if CASMAP3 deletion will also negatively affect olfaction," Zheng said.
Alan Robinson, PhD, research assistant professor of Otolaryngology and Head and Neck surgery, was the lead author of the study. Brian Mitchell, PhD, associate professor of Cell and Developmental Biology, was co-senior author of the study.
This study was funded by the Knowles Hearing Center and by National Institute on Deafness and Other Communication Disorders grants R56 DC011813, DC000089 and GM089970.