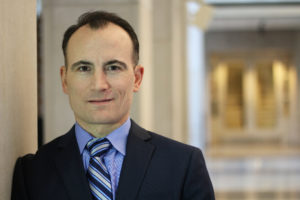 A disconnect between academia and community has hampered public health research for the past 20 years, according to Ronald Ackermann, MD, MPH, senior associate dean for Public Health and director of the Institute for Public Health and Medicine (IPHAM).
"Studies were accurate and thoughtful, but they weren't really answering the questions on the ground," says Ackermann, who is also director of the Center for Diabetes and Metabolism and a professor of Medicine in the Division of General Internal Medicine and Geriatrics. "If we want to test solutions to problems that happen in hospitals, doctors' offices and community settings, we need to fundamentally think about how we ask the research questions."
Building equitable relationships with community leaders and framing research questions around residents' priorities is the core principle of community-engaged research, and IPHAM, along with its affiliate Alliance for Research in Chicagoland Communities (ARCC) in IPHAM's Center for Community Health, have been leaders in the field. ARCC is supported by IPHAM and the Northwestern University Clinical and Translational Sciences (NUCATS) Institute.
"We've realized that a great deal of the research performed the traditional way cannot simply be repackaged for community consumption," Ackermann says. "We want to develop interventions that can actually be applied, and now, we're thinking about that from the get-go."
A Flexible Model
Community engagement occurs on a spectrum: Some projects are fully community-led, wherein community leaders and stakeholders decide what research questions are asked, how interventions are designed, and how results are interpreted and disseminated.
Other projects require "a lighter touch," says Ackerman, with investigators consulting community members, sharing ideas and using their reaction to shape the study. "The model can be tailored to virtually every type of investigation," he says.
Aligning community resources with the goals of an investigation helps with implementation. For example, while nutritionists and health psychologists are skilled in testing a nutrition intervention, they may experience challenges if they expect community health centers without those specialists to adopt the program.
"Soliciting input from community members is a good way to ensure that the intervention itself is realistic for the communities where it needs to be applied," Ackermann says.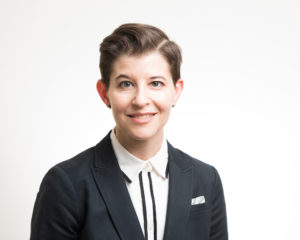 Further, establishing a dialogue between academics and community members — rather than helicoptering in and out to conduct a study — can help ameliorate suspicion and establish trust, according to Jen Brown, MPH, lecturer of Preventive Medicine in the Division of Public Health Practice and director and co-founder of ARCC, which provides support and funding to develop partnerships between Chicagoland communities and Northwestern clinicians and scientists.
"For example, you can't go into African American communities without acknowledging the injustice of the Tuskegee trials or Henrietta Lacks and working to get to know local communities' issues, assets and history," Brown says. "That's especially important for a university like Northwestern, not located on the West or South Sides of Chicago, where you have more diverse communities."
During the COVID-19 pandemic, ARCC has continued to support partners and hosted a virtual town hall to discuss fostering relationships remotely, dealing with changes in research protocols and how those changes impact community members, study participants and partner organizations.
"Discussions and decisions should continue to be driven by your principles of engagement, even when things are moving fast," Brown said. "How are community members and organizations being involved in leading the decision-making that will ultimately impact them?"
Embedding in Communities
On the West Side, the Greater Humboldt Park Community of Wellness, a community-based healthcare coalition previously led by Juana Ballesteros, RN, MPH, collaborated with Ruchi Gupta, MD, MPH, professor of Pediatrics in the Division of Academic General Pediatrics and Primary Care to tackle a widespread issue: pediatric asthma.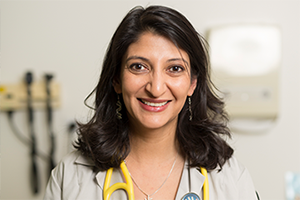 The coalition used a community-based approach — supported by an ARCC seed grant — to more accurately understand pediatric asthma in this neighborhood. Publishing their findings in the journal BMC Pediatrics, the study found that while 25 percent of students had diagnosed asthma, an additional 16 percent had symptoms without a diagnosis, and a majority of students in both categories reported poor management of the disease.
"This survey was really telling for healthcare professionals implementing interventions, about how best to tailor their programs to really be effective," says Ballesteros, who is now a manager of community public health outreach at the Illinois Department of Public Health and also an adjunct lecturer of Preventive Medicine at Northwestern.
According to Gupta, community input and outreach was a major factor in the project's realization.
"Community engagement is essential to truly understand health issues and developing sustainable solutions," says Gupta, who is also director of IPHAM's Center for Food Allergy & Asthma. "It is also the most enjoyable part of research as you make real connections with people impacted by the conditions you hope to improve."
Another project that flourished using the community-engaged approach — and also funded by an ARCC seed grant — was an intervention concerning the comorbidity of mental health and diabetes in Little Village, a majority-Hispanic neighborhood.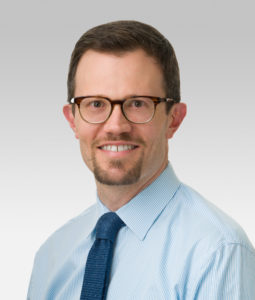 Matthew O'Brien, MD, associate professor of Medicine in the Division of General Internal Medicine and Geriatrics, and a community partnership including Universidad Popular, Enlace and St. Anthony Community Wellness Program, created a targeted survey to assess risk for diabetes among Hispanic community members. The group found that low income, adverse childhood experiences and discrimination exacerbated diabetes and depression.
By engaging with community health leaders known as promotoras, or health promoters, the group led an intervention to promote healthy lifestyles, leading to clinically significant weight loss and greater confidence and self-efficacy amongst participants.
"Rather than bringing our ideas and programs from the ivory tower, it was more impactful to empower communities to address pressing health issues themselves," O'Brien says. "We were honored to assist in this community-driven effort."
Building Relationships
ARCC serves as a critical link between academia and community, fostering relationships between Feinberg investigators and community leaders such as Melvin Thompson, executive director of the Endeleo Institute, a non-profit member organization of the Trinity United Church of Christ in the South Side neighborhood of Washington Heights.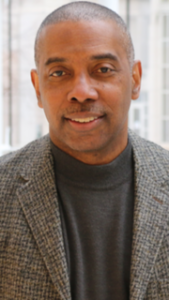 Inspired by a staffer's experience caring for her mother with dementia, Thompson applied for an ARCC partnership development seed grant in collaboration with Darby Morhardt, PhD, research associate professor at the Mesulam Center for Cognitive Neurology and Alzheimer's Disease, to develop educational programming about dementia in Washington Heights, which has one of the highest median ages among Chicago neighborhoods.
"We had to educate people that this is a brain disease, not just getting older," says Thompson, who is a member of the ARCC steering committee and the inaugural community partner member of NUCATS Executive Council.
At the same time, Woodson Regional Library in Washington Heights was undergoing renovation, and Thompson, in collaboration with Morhardt and others, spearheaded an effort to establish the library as a community health hub specializing in dementia.
Now, Woodson library staff are trained to recognize and accommodate patrons with dementia, along with providing monthly educational programming about the disease, caregiving and managing associated finances.
"Both the partnership and research grants from ARCC afforded me the opportunity to serve as a community bridge and the deference and priority they provided the community was really impactful," Thompson said. "Sometimes researchers come for one thing, and something else — like this library — will emerge in a conversation, and ARCC didn't have any agenda. Whatever came from the community, that's what ARCC focused on."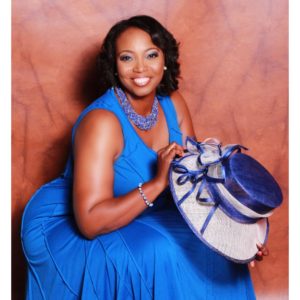 Candace Henley, founder of the Blue Hat Foundation, which provides colorectal cancer education and screening to minority and underserved populations, serves on the ARCC Steering Committee. She is the first member representing a patient advocacy organization and brings a focus of patient engagement in the design and conduct of clinical trials.
"We can't advocate for people to be screened for colon cancer and not include advocating for physicians to offer clinical trials," she says. "We need to participate in research and clinical trials or we will be left behind in precision medicine. If we're not at the table, then we're missing out."
These projects represent the power of community-engaged research, but there is still plenty of work to do, according to Brown.
"In Chicago, your zip code is a better predictor of health than your genetic code," she says." If we can acknowledge that, and focus on research that engages and is driven by communities most experiencing these inequities, we can produce change while producing knowledge."