The persistence of SARS-Cov-2 has the potential to fundamentally alter the landscape of medical education and hospital training, according to a Northwestern Medicine editorial published in Science Advances.
The emergence of an extraordinarily infective respiratory virus caused abrupt disruption to the standardized schedule for medical education. At Feinberg, like nearly all medical schools, medical students were temporarily removed from direct patient care, pre-clinical curriculum was migrated online, and clinical year students completed virtual clerkships and clinical skills assessments.
"There is no doubt that our students, residents, staff and faculty are resilient," said Diane B. Wayne, '91 MD, vice dean for Education, chair and Dr. John Sherman Appleman Professor of Medical Education, and the first author of the editorial. "Despite uncertainty, they were able to quickly adapt to both virtual learning settings and provide outstanding front-line patient care to patients with a novel disease."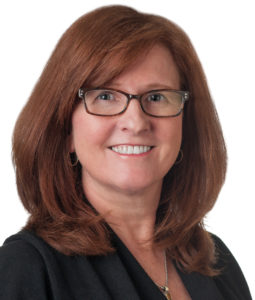 While the overall changes were successful in terms of learning outcomes and evaluations, certain facets of medical education still require in-person experiences. Medical students must learn to integrate scientific data with clinical care and develop expertise in communication, empathy and team-based skills. Instilling these principles requires contact with standardized patients, nurses and other clinical team members, and expert faculty who can assess student performance and provide reliable feedback, according to Wayne, who is also a professor of Medicine in the Division of General Internal Medicine and Geriatrics.
"We are gratified at the success of moving the curriculum online and based on student evaluations to date, we feel there are some offerings that can remain virtual or serve as supplements to traditional clinical electives," said Wayne.
The steady march of the physician pipeline meant these adaptions for learning needed to happen quickly. Students falling behind their scheduled activities could have ramifications for years to come.
"It is critically important to keep our medical students and residents on track," said Marianne Green, MD, senior associate dean and the Raymond H. Curry, MD, Professor of Medical Education and a co-author of the editorial. "In addition to a vaccine and better treatment options, we need well-trained physicians who understand the science of medicine as well as the public health aspects of this disease and are ready to provide high-quality patient care to patients impacted by COVID-19."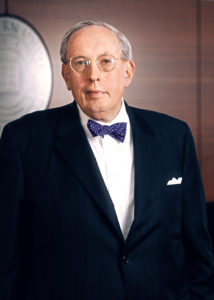 Of course, with adaption comes innovation: since the pandemic emerged in February, faculty created new online courses focused on topics such as the pathophysiology, diagnosis and treatment of COVID-19. Students channeled their energy and concern into community service, learning about health inequities and social determinants of disease in ways not easily addressed in the classroom.
Now, as medical schools across the country turn their gaze to the fall, hoping to establish a new "normal," it's important to recognize what can be improved and what cannot. These times have demonstrated the viability of some virtual offerings, and tools for self-directed study will likely foster new flexibility in areas such as anatomy, problem-based learning and career mentorship. However, the heroic actions of healthcare workers currently treating COVID-19 are a reminder of the core attributes of medical professionals, attributes that are imbued with a combination of scientific education and clinical experience.
Eric G. Neilson, MD, vice president for medical affairs and Lewis Landsberg Dean, was senior author of the editorial.
Green is also a professor of Medicine in the Division of General Internal Medicine and Geriatrics and co-director of the Center for Medical Education in Data Science and Digital Health in the Institute for Artificial Intelligence in Medicine.