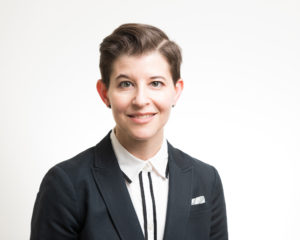 The Center for Community Health's Alliance for Research in Chicagoland Communities (ARCC) recently hosted a virtual discussion on strategies and challenges to engage and support community-engaged research partnerships during the COVID-19 pandemic.
The virtual discussion, held on Wednesday, April 8, was attended by more than 80 participants from community organizations and academic institutions across the U.S. and Canada, and was moderated by Jen Brown, MPH, co-founder and director of ARCC, and Joseph Harrington, co-lead for the Chicago Area Patient Centered Outcomes Research Network (CAPriCORN) Patient and Community Advisory Committee.
"During the COVID-19 pandemic, community-academic research collaborations need to consider how the pandemic is impacting health and equity in their communities and how research projects and partnerships can adjust in response to this crisis," Brown said when introducing the event.
Brown affirmed that the pandemic already has and will continue to impact relationships that form the foundation for community-engaged research partnerships, and asked participants to consider how to foster those relationships remotely and also support those who may not have access to technology.
Brown also added that as the pandemic continues, research protocols will continue to change daily and that research partners and organizations must be open to regular discussions about how these changes will impact community members, research participants and community organizations.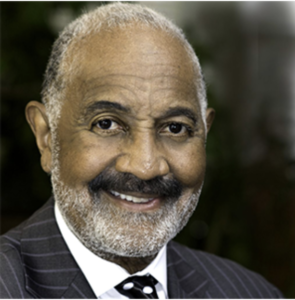 "Discussions and decisions should continue to be driven by your principles of engagement, even when things are moving fast," Brown said. "How are community members and organizations being involved in leading the decision-making that will ultimately impact them?"
Now more than ever, community-engaged research partnerships also have the opportunity to address equity issues by evaluating how changes in research operations and other issues related to the pandemic will impact community partners financially, Brown said, noting that research partnerships can and should acknowledge the disproportionate impact of COVID-19 on vulnerable communities and advocate ways to mitigate it.
During the discussion, and with the help of a virtual chatroom, participants shared resources, strategies and challenges regarding a variety of topics, including issues with big data, closing the technological gap, engaging with immigrant communities, improving health literacy, sharing COVID-19 information with community members, holding hospitals accountable for not disseminating data about the number of COVID-19 cases in their respected communities, shifting research focus and engaging new researchers during these unprecedented times.
"We all need to be thinking about things that we can do to continue to do this work," Harrington said. "At some point this is going to end, so now is not a bad time to give some degree of thought as to how you will start or re-engage people once this is over. It also highlights the importance of the extent that we can remain in touch and engaged with our partners while this is going on."
In response to the COVID-19 outbreak, ARCC has created the following resources to support community-engaged research partnerships:
Staying True to Principles of Engagement in Community-Engaged Research Partnerships during the COVID-19 Pandemic 
Community Document for Sharing Ideas, Questions, & Resources — to facilitate open sharing of additional ideas and questions regarding the above topic. Anyone is able to add and share.
Chicago COVID-19 Resource Repository — offers resources for physical/mental health, housing, food, financial and legal services, substance use disorder services, internet access, childcare, education, volunteer opportunities, donations, entertainment and more. Anyone is able to add and share.
Based on participant request, ARCC has scheduled two additional virtual discussions scheduled for Thursday, April 23 and Thursday, May 7. Slides and notes from the April 8 discussion will soon be added to the "Community Document" listed above.
A program of the Center of Community Health, ARCC supports and promotes community-engaged research partnerships to improve health and equity. The Center for Community Health has a presence in both the Institute for Public Health and Medicine (IPHAM) and the Northwestern University Clinical and Translational Sciences Institute (NUCATS) and provides community and stakeholder engagement infrastructure across the research spectrum.
For additional resources related to community-engaged research, visit ARCC's website or visit their online resource directory.