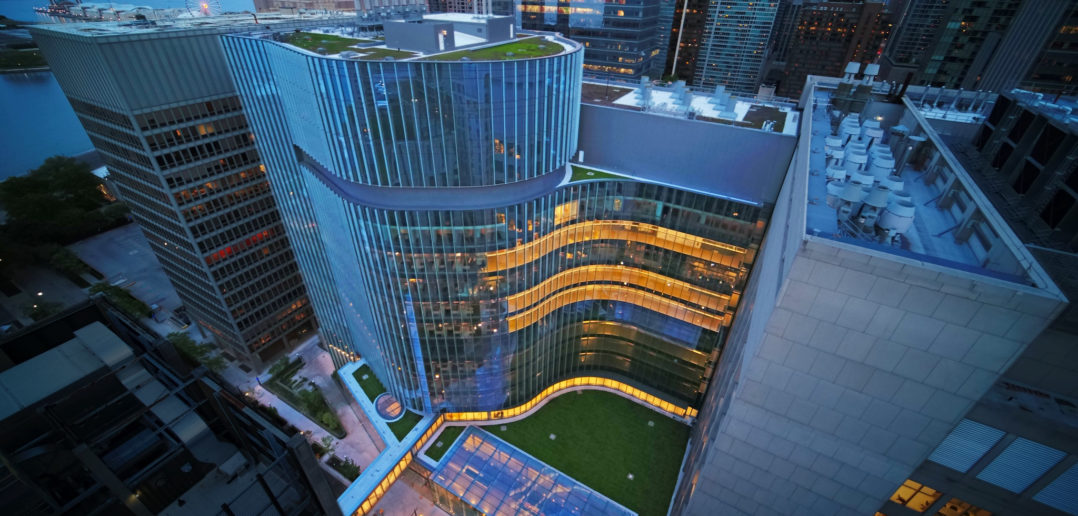 This article was originally published in the Breakthroughs Newsletter. Find more stories like this, as well as the Breakthroughs Podcast, on the Breakthroughs homepage.
Feinberg has had an exceptional year of scientific inquiry, ranging from examining the most basic systems that make our bodies tick to developing breakthrough therapies and treatment strategies. With the opening of the new Louis A. Simpson and Kimberly K. Querrey Biomedical Research Center, the pace of discovery will only quicken.
Feinberg principal investigators secured a record-breaking $534 million in sponsored research funding and awards during the 2018-2019 fiscal year, a 10.2 percent increase in funding over 2018. Over 4,000 clinical trials and research studies were conducted at Feinberg, led by 652 principal investigators. And a total of 66 patents and five new start-up companies were established within the last fiscal year alone.
In the final issue of Breakthroughs for 2019, we're taking a look back at a few of the exciting research stories that marked the past year at Feinberg.
"The high-impact discoveries made by Feinberg investigators this year reflect the continued growth of our extraordinary research enterprise. The publications we are highlighting here represent just a small sampling of the substantial contributions our faculty members led across a range of scientific disciplines in 2019," said Rex Chisholm, PhD, vice dean for Scientific Affairs and Graduate Education and the Adam and Richard T. Lind Professor of Medical Genetics.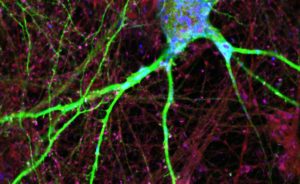 Instead of trying to fix broken enzymes that contribute to Parkinson's disease, Feinberg scientists amplified healthy ones — an approach that successfully alleviated symptoms in human brain cells and in mouse models. The study, published in Science Translational Medicine and led by Dimitri Krainc, MD, PhD, chair and Aaron Montgomery Ward Professor of Neurology, points to the potential of tailoring treatments to the unique genetic conditions of patients.
A previously-unknown protein called cTORC may explain why many therapies are ineffective in treating leukemia, according to a study published in Blood and led by Leonidas Platanias, MD, PhD, the Jesse, Sara, Andrew, Abigail, Benjamin and Elizabeth Lurie Professor of Oncology, director of the Robert H. Lurie Comprehensive Cancer Center of Northwestern University. A protein complex, called mTORC, drives cancer proliferation in leukemia but was previously believed to be the only complex of its kind exhibiting this behavior — until the current study, when Northwestern scientists discovered a never-before-seen counterpart that was being missed by current therapies.
The standard of care for women with late stage endometrial cancer following surgery has been chemotherapy to prevent recurrence, but a study published in the New England Journal of Medicine found that this combination did not increase recurrence-free survival in these women. The findings merit further investigation, according to Daniela Matei, MD, the Diana, Princess of Wales Professor of Cancer Research, a professor of Medicine in the Division of Hematology and Oncology and first author of the study.
A study published in Nature Medicine found that patients with glioblastoma responded better or worse to immunotherapy depending on the presence of certain mutations in their tumors. Incorporating these findings — including how tumors with mutations in the MAPK pathway respond better to immunotherapy — into clinical guidelines could improve management of patients with glioblastoma, according to Adam Sonabend Worthalter, MD, assistant professor of Neurological Surgery and co-senior author of the study.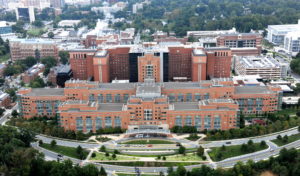 A study co-led by Teresa Woodruff, PhD, the Thomas J. Watkins Memorial Professor of Obstetrics and Gynecology, dean of The Graduate School and associate provost for graduate education, found that first-time women principal investigator scientists received an average $41,000 less in funding from the National Institute of Health than first-time male principal investigators from both bottom- and top-tier institutions. The Northwestern Medicine and the Kellogg School of Management study, published in JAMA, is the first of its kind to show women scientists receive less money when they submit grants to the federal government.
Total deaths from heart disease, stroke, diabetes and hypertension — known collectively as cardiometabolic disease — have been increasing since 2011, according to a study published in JAMA. While the overall rate of heart disease deaths decreased over time, the rate of decline slowed after 2010. Deaths from stroke and diabetes declined from 1999 to 2010 but leveled off after that. Deaths from high blood pressure increased between 1999 and 2017, according to the study led by Sadiya Khan, MD, MSc, assistant professor of Medicine in the Division of Cardiology.
An international team of collaborators led by Susan Quaggin, MD, chief of Nephrology and Hypertension in the Department of Medicine and director of the Feinberg Cardiovascular and Renal Research Institute, demonstrated that inhibiting a protein called VE-PTP preserves microvascular and kidney function in diabetic mice. The findings, published in the Journal of Experimental Medicine, identify a new therapeutic target that may help protect kidney function in patients with diabetic kidney disease in addition to other diseases where the kidneys are targeted.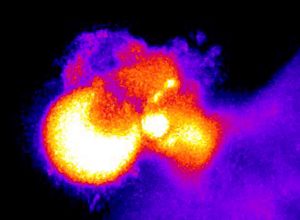 By using microscopy, Northwestern Medicine investigators identified that annexin A6 — a protein previously identified as a genetic modifier for muscle injury and disease — can enhance the repair of acute injuries by more than 50 percent. The study, published in the Journal of Clinical Investigation, was led by Alexis Demonbreun, PhD, a research assistant professor of Pharmacology, and senior author Elizabeth McNally, MD, PhD, the Elizabeth J. Ward Professor of Genetic Medicine and a professor of Medicine in the Division of Cardiology.
A team led by Sui Huang, MD, PhD, associate professor of Cell Developmental Biology, found that an experimental drug called metarrestin suppressed metastatic tumors and extended tumor bearing animal survival without prompting any adverse side effects. The study, published in Science Translational Medicine, could be used with existing drug therapies to help extend patient survival and ultimately improve a patient's quality of life.