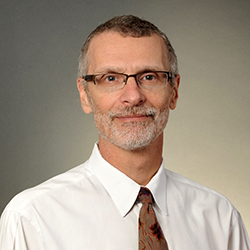 A study recently published in the Proceedings of the National Academy of Sciences (PNAS) found that the overexpression of an enzyme frequently found in late stage tumors may drive cancer stem cell formation, contributing to poorer clinical outcomes specifically for breast cancer patients.
Mitochondrial superoxide dismutase (SOD2), an enzyme which in humans is encoded by the SOD2 gene on chromosome 6, has been found to suppress the initiation of tumors, but when overexpressed or when its acetylation status of the enzyme is dysregulated, it is also known to promote the invasion and dissemination of cancer cells in late stage tumors.
"This study addresses an unexplained observation in cancer research. That is, in previous human and murine studies, SOD2 was thought to function as a tumor suppressor," said David Gius, MD, PhD, professor of Radiation Oncology and Pharmacology and co-author of the study, which aimed to define the mechanism underlying this switch, from cancer suppressor to cancer promoter.
"This research is also of importance since it suggests that SOD2, when acetylated, may serve as a novel molecular target for the development of new therapeutic interventions," said Gius, who is a member of the Robert H. Lurie Comprehensive Cancer Center of Northwestern University.
Through utilizing and observing mouse models, Gius and colleagues found that the overexpression of SOD2 in breast cancer cell lines and tumor tissues resulted in its accumulation, which in turn increased mitochondrial reactive oxygen species and the activity of HIF-2 alpha, a promoter of cancer stem cell formation that is largely responsible for the failure of chemotherapy treatment and recurrence of breast cancer, according to the authors.
Additionally, the scientists observed increased levels of SOD2 and HIF-2 alpha in metastatic tumors than compared with primary tumors from the same mouse models.
Overall, these findings suggest that the accumulation of SOD2 in late stage cancer may drive cancer stem cell formation, contribute to the failure of chemotherapy treatment responses and lead to poorer clinical outcomes.
The study was funded by grants from the National Cancer Institute, the Avon Foundation for Breast Cancer Research, the Lynn Sage Cancer Research Foundation, the Zell Family Foundation, the Chicago Biomedical Consortium and the Searle Funds at The Chicago Community Trust.