Patrick Magoon to retire; Thomas Shanley, MD, selected as successor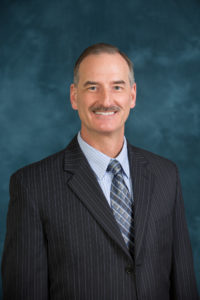 Ann & Robert H. Lurie Children's Hospital of Chicago has announced that President and CEO Patrick Magoon has decided to retire after 42 years of service and 22 years in the top leadership role, and Thomas Shanley, MD, chair of Pediatrics and the Founders' Board Centennial Professor, has been selected as his successor.
The Lurie Children's Executive Committee unanimously selected Shanley to be the nominee for election by the Board of Directors as Magoon's successor. That election will occur at the Board of Directors' annual meeting on December 5, 2019. Currently, Shanley is president and chief research officer of Stanley Manne Children's Research Institute at Lurie Children's.Magoon will support the transition as Emeritus CEO for one year effective January 1, 2020.
During a search for a permanent replacement for Shanley, Matt Davis, MD, the A Todd Davis, MD Professor of General Academic Pediatrics, will serve as interim chair of  Pediatrics.
Magoon devoted his entire professional career to Lurie Children's (formerly Children's Memorial Hospital), where he started as an intern in 1977. He served in several operational and leadership roles before being named CEO in 1997. He led the hospital turnaround from an annual operating loss to consistently strong financial performance. Under Magoon's leadership, the hospital was relocated in 2012 to a new state-of-the-art facility on the downtown campus of its academic partner, Northwestern University Feinberg School of Medicine, and has increased the number of beds from 288 to 364 by this fall. In 2019, in addition to growing capacity at the hospital, Magoon led the way for the Stanley Manne Children's Research Institute to move to a new state-of-the-art home at the Simpson Querrey Biomedical Research Center.
"It has been a tremendous privilege to serve on behalf of the children and families who come to Lurie Children's for the excellent care and compassionate service," Magoon said. "The hospital's growth and the recent move of the Manne Research Institute to the downtown campus are significant milestones towards our vision to create a healthier future for every child. The Executive Committee and I are confident that Dr. Shanley is the right person to build on this momentum and lead the advancement of pediatric medicine and science."
Shanley joined Lurie Children's in 2015, after leading transformation and faculty collaboration as associate dean for clinical and translational research at the University of Michigan Medical School.
"Dr. Shanley is an exceptional and visionary leader," said Roxanne Martino, chair of Lurie Children's Board of Directors. "He has drawn incredible talent to the organization and has been a passionate advocate with donors on behalf of Lurie Children's Campaign for every child. We are thrilled to present Dr. Shanley to the Board for election as President & CEO."
"It is truly an honor to be asked to lead this prestigious hospital," Shanley said. "I want to thank Pat for his mentorship, exceptional service to this institution, and his dedicated advocacy for children's health locally and nationally. I am fortunate to have him as an invaluable advisor during the transition process."