Arthur Prindle, PhD, assistant professor of Biochemistry and Molecular Genetics, was named a Pew Biomedical Scholar. Prindle will receive a four-year, $300,000 grant to study the genetic signals that prompt bacteria to migrate from densely-packed communities called biofilms.
"I am honored and excited to be named a Pew Scholar and proud to represent Northwestern, the Feinberg School of Medicine and the Center for Synthetic Biology with this achievement," Prindle said. "The Pew scholarship is ideal for this foundational work that lies at an unexpected interface between microbiology and electrophysiology that has the potential to transform human health."
Prindle joins 21 other junior faculty from institutions across the U.S., who were selected by the Pew Charitable Trust for their promise in contributing to science relevant to human health.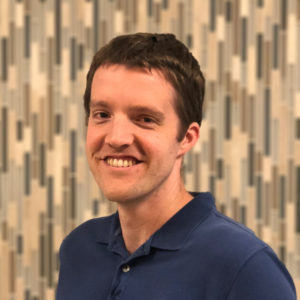 Many bacteria, including those that infect humans, form these biofilm communities, but little is known about how they aggregate or disperse, Prindle explained.
"It is fascinating to think about how the seemingly out-of-reach features of 'higher organisms' may have been stumbled upon in early evolution by these communities of 'lowly' bacteria," Prindle said. "By revealing these surprising functions, we are poised to challenge the traditional view of unicellular bacteria and forever change the way we think about how bacterial communities function."
All Pew Biomedical Scholars attend a yearly meeting, giving Prindle an opportunity to communicate his findings and learn from peers.
"The ideas and collaborations that will come out of the Pew awardee meetings will allow me to leverage my multidisciplinary experience to create new design rules for microbial community assembly," Prindle said. "These rules will advance the field by moving from describing patterns of microbial community behavior to understanding the mechanisms that drive these patterns."
Last year, Prindle was also named a 2018 Packard Fellow, which includes a five-year grant from The David and Lucile Packard Foundation. He is a member of the Robert H. Lurie Comprehensive Cancer Center of Northwestern University.