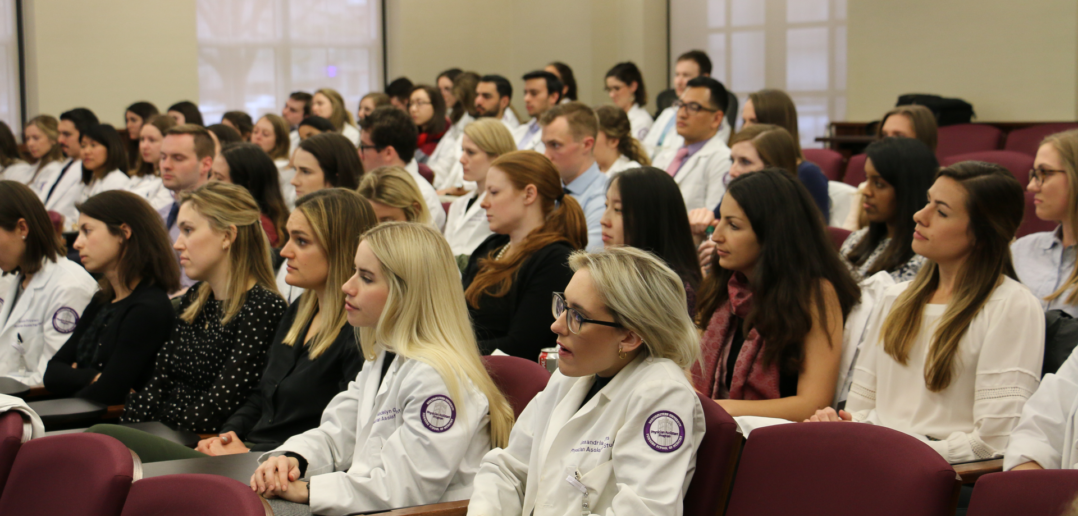 Second-year physician assistant students showcased reviews of clinical literature at the annual Physician Assistant Program's capstone presentations, the finale to their second and final year of Feinberg education.
After a course on research methods during their first year, physician assistant (PA) students conduct literature reviews on a chosen clinical topic, evaluating the safety and efficacy of things like MRI-based aphasia diagnoses or using calcium and exercise to manage premenstrual syndrome.
"It's important for all of the health professions to participate in research," said Michael Fotis, BS Pharm, a lecturer in Medical Education in the Physician Assistant Program and course director for the capstone project. "Every profession brings a unique perspective from that field."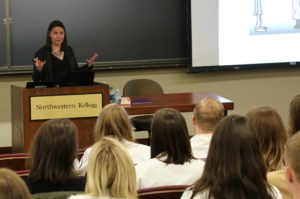 The year-long projects give aspiring PAs the skills to evaluate published science and apply that knowledge to real-world situations, Fotis explained.
"For example, the students will be able to determine whether or not to use newly researched techniques on patients," Fotis said. "These skills can also help PAs persuade their colleagues that a treatment is or is not effective, or to convince patients that what they read on the internet may not be helpful."
Alexandria Watts, a second-year student in the PA program, examined the long-term safety and effectiveness of stimulant medications — like Ritalin or Adderall — for the treatment of ADHD.
"Although there are a limited number of high-quality studies with long-term outcomes, each of the four studies reviewed suggests that stimulants do provide an overall benefit in patients with ADHD," Watts said. "It is reassuring to note that the side effects recorded in these studies were considered relatively mild."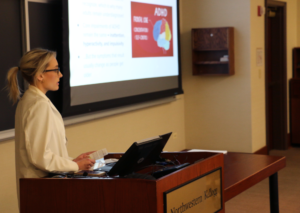 In addition, research skills have utility beyond the clinic — many aspects of PA practice remain uncharacterized, and there is ample opportunity for policy- or practice-oriented research, explained keynote speaker Noel Smith, a representative from the American Academy of Physician Assistants.
"There needs to be clear hard evidence for the work that you're doing," Smith said. "Too few PAs are getting involved in research, and no one is going to represent you, like you represent yourself."