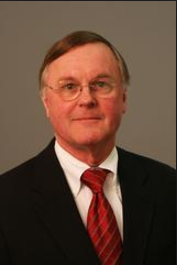 William McGaghie, PhD, professor of Medical Education and Preventive Medicine, has received the 2019 John P. Hubbard Award from the National Board of Medical Examiners (NBME).
The Hubbard Award is given annually to individuals who have made outstanding contributions to the field of evaluation in medicine; NBME noted McGaghie's nearly 40-year career investigating and improving medical education, with many notable discoveries during his time at Feinberg.
"We've been able to demonstrate that powerful education and evaluation really matters," McGaghie said. "Highly skilled people provide better healthcare and we get better patient outcomes as a consequence."
After receiving his doctorate in educational psychology from Northwestern University, McGaghie said he considered teaching psychology, but instead decided to pursue research in medical education. His first faculty appointment was at the University of Illinois College of Medicine in 1974, but it wasn't long before he came back home to Northwestern.
McGaghie's work reflects careful analysis of evidence and current problems in the field of medical education and assessment, according to the NBME.
In particular, he's championed simulation-based mastery learning in collaboration with Diane B. Wayne, '91 MD, vice dean for Education and the Dr. John Sherman Appleman Professor of Medical Education, and Jeffrey Barsuk, '99 MD, '02 GME, '10 MS, professor of Medicine in the Division of Hospital Medicine and of Medical Education.
"I've had the opportunity to work in very challenging environments with bright, eager and interested people, and they care about producing physicians and other healthcare workers who are good at what they do," McGaghie said. "We just want to make sure everybody leaves the learning environment a far more skillful professional than when they walked in the door."
The NBME established the Hubbard Award in 1983, in tribute to the late John Hubbard, MD. Honoring Hubbard as a principal guiding force of the NBME, this award acknowledges his creative and inspired leadership of the organization during his 25-year tenure as its chief executive.