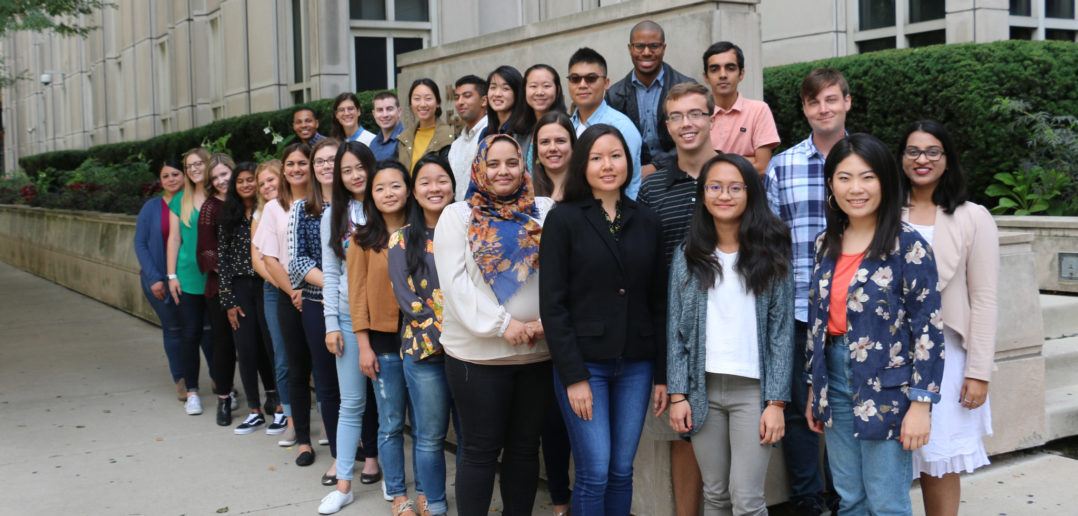 New PhD students from around the world have arrived on campus, joining the Driskill Graduate Program in Life Sciences (DGP), Northwestern University Interdepartmental Neuroscience Program (NUIN), Clinical Psychology PhD Program, Medical Scientist Training Program and the Health Sciences Integrated PhD (HSIP) program.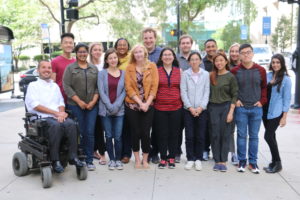 This year, DGP welcomes 28 new PhD students from as far away as Singapore and as close as the Midwest. DGP students complete courses and lab rotations during their first year, which allows them to explore various types of research before selecting a dissertation lab and project.
NUIN has 14 incoming students who will rotate in at least three different laboratories and complete coursework before committing to a single lab to conduct thesis research.
MSTP welcomes 15 new students who will earn both their MD and PhD degree at Northwestern. They will complete two years of medical school before starting their PhD and will then return to medical school to complete their Doctor of Medicine degree. This year's entering class includes students coming from competitive universities such as Johns Hopkins University, Harvard University and Cornell University.
Eight new students are joining the Clinical Psychology PhD Program, coming from the East and West Coasts and as close as Minnesota. They will spend six years at Feinberg for training in the clinical practice and science of psychology, along with specific training needed for careers as clinical psychologists conducting research and/or clinical work in academic medical centers or other healthcare settings.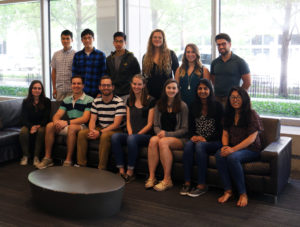 Four HSIP students make up the program's seventh entering class. Unique to Northwestern, HSIP trains students in processes and methodologies in clinical and population sciences through the Institute for Public Health and Medicine. This year's students come from the New Jersey, California, China and Nigeria.
New Students
Driskill Graduate Program in Life Sciences
Aalaa Abdallah
Carlton Adams
Lourdes Brea
Ram Prosad Chakabarty
Shuvam Chaudhuri
Jennifer Cheng
Shweta Dipali
Corey Dussold
Mallory Filipp
Tiffany Ge
Wendy Geslewitz
Vanessa Hayashi
Nathan Hodge
Viriya Keo
Hana Kubo
Adriana Landeros
Calvin Law
Marine Lebrun
Esther Liu
Joseph O'Brien
Tanvi Potluri
Jen Ai Quan
Sara Radecki
Anthony Smith
Rebecca Southern
Emily Stroup
Sharon Tam
Hanyin Wang
Northwestern University Interdepartmental Neuroscience Program
Alexander Cates
James Coy-Dibley
Andrew Flemming
Sarah Freda
Jasmine Harris
Meghana Holla
Natalie Koh
Amy Kristi
Anne Linden
Kelly Marshall
Nalini Rao
Alexander Telenson
Yung-Hsu Tsai
Feng Xuan
Medical Scientist Training Program
Erika Arias
Jay Daniels
Madison DeWinter
John Edelbrock
Kendal Ezell
Raymond Fang
Jeanne Quinn
Neha Reddy
Zachary Reinstein
Daniel Selgrade
Kalyn Thayer
Manuel Torres
Steven Tran
Elizabeth Weiss
Yuyang Yang
Clinical Psychology PhD Program
Emily Fu
Janna Guilfoyle
Rachel Keszycki
Maria Luna
Paris Singleton
Jane Stocks
Claire Weaver
Esther Yoon
Health Sciences Integrated PhD Program
Cassandra Iroz
Jessica Puri
Julianne Murphy
Jiancheng Ye