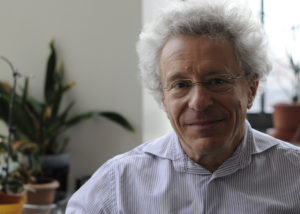 Kinesin, a microtubule motor protein, drives a unique mechanism that is critical for egg cell development, according to a Northwestern Medicine study published in the Journal of Cell Biology.
While the experiments were performed in fruit fly models, the findings have significance for human biology as well, according to Vladimir Gelfand, PhD, the Leslie B. Arey Professor of Cell, Molecular, and Anatomical Sciences and senior author of the study.
"This is a conserved function; kinesin sequences are conserved from fruit fly to humans," said Gelfand, also a professor of Cell and Molecular Biology and a member of the Robert H. Lurie Comprehensive Cancer Center. "It's surprising that nobody has spotted this until now."
Egg cells, also known as oocytes, arise from stem cells very early in an organism's life. During the oocyte's development, specialized "nurse cells" pump proteins and messenger RNA (mRNA) into the oocyte, giving the oocyte materials to build structures necessary for organism development.
Once inside the oocyte, these proteins and mRNA need to be deposited at specific sites so an embryo can develop properly. Kinesin directionally transports proteins and mRNA by "walking" along microtubules; two "legs" binding and unbinding to the surface of the microtubule with each step. In addition to this direct transport, kinesin also drives a unique "washing machine" action, a spinning flow of fluid that picks up the raw materials and drops them off where they need to go.
A previous study by the Gelfand lab demonstrated that this flow is driven by kinesin moving microtubules against each other, walking along one microtubule while carrying another.
However, how the "washing machine" affected where these molecules are ultimately placed remained unknown.
In the current study, Gelfand and his colleagues created fruit fly models with mutant kinesin that transported molecules normally but was unable to slide microtubules against each other, finding the "washing machine" action stopped.
"The delivery of proteins and mRNA when the washing machine is broken is defective," Gelfand said. "We showed that this washing machine is important in depositing important factors."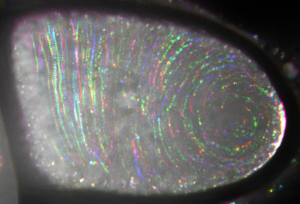 Further study revealed another motor protein, myosin-V, was responsible for pulling proteins and mRNA from the "washing machine" into the posterior pole of the oocyte, not unlike a tennis ball on Velcro, according to Wen Lu, PhD, postdoctoral fellow in the Gelfand laboratory and first author of the study.
"When the proteins and mRNA rotate over the myosin they stick to that location," she said. "If they aren't localized correctly, the whole posterior part of the embryo is messed up — there's no abdomen or gonads."
This reflects an important reality about these systems, according to Gelfand.
"This is something so basic that if it's defective, it doesn't result in a disease — there's no embryo at all," Gelfand said.
However, the three processes — kinesin-driven transport, microtubule-microtubule sliding and myosin-V anchorage — overlap somewhat, safeguarding this critical process against failure, according to Gelfand.
"In biology, all the vital mechanisms are doubled and tripled — for example, there's more than one way to organize a mitotic spindle in a dividing cell," he said. "If all three mechanisms are in place, everything goes smoothly. If one is broken, it might still work, just not as efficiently."
Other Northwestern Medicine authors include David Kirchenbuechler, PhD, data analysis specialist at the Center for Advanced Microscopy and Anna Serpinskaya, member of the Gelfand laboratory.
Research reported in this study was supported by the National Institute of General Medical Sciences grants R01GM052111 and R01GM124029.