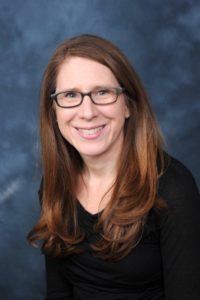 Pediatric patients with sepsis who completed a series of treatments within one hour of sepsis recognition had better outcomes when compared to patients who didn't complete treatments in the same time frame, according to a multi-center study published in the Journal of the American Medical Association.
These findings underline the importance of prompt identification and treatment of sepsis, according to Elizabeth Alpern, MD, professor of Pediatrics in the Division of Emergency Medicine and co-author of the study.
Sepsis is a potentially life-threatening complication that occurs when the body's response to fight infection instead triggers widespread inflammation. This inflammation can quickly lead to poor blood flow and organ failure, so rapid identification and treatment of sepsis is essential.
"Recognizing that one child who will progress to sepsis is like finding the needle in a haystack of the many children who seek care for febrile illnesses in the emergency department," Alpern said.
After the death of a pediatric patient with sepsis, New York instituted a required set of treatments to be completed within one hour of diagnosis, including blood cultures, antibiotics and intravenous (IV) fluids. While previous single-center studies had shown an association between these bundled treatments and improved outcomes, no analysis had demonstrated improvements in outcomes across a variety of centers and care settings.
In the current study, investigators assessed a total of 1,179 patients 18 years of age and younger, treated for sepsis in New York emergency departments, intensive care units and in-patient units at community and pediatric hospitals.
They found completion of the entire bundle of treatments within one hour was associated with lower odds of in-hospital mortality. However, completion of individual bundle elements was not separately associated with lower mortality, indicating that there may be a synergistic explanation for the improvement in outcomes.
According to the authors, each treatment may address a specific biological change, which may work together to treat sepsis. For example, fluid administration reverses shock and antibiotics curb the ongoing underlying infection.
Another theory is that completion of the treatments within one hour may indicate heightened awareness by the clinical team or greater attentiveness to the patient's response to treatment. On the other hand, not completing the bundle in one hour may indicate other problems not measured in the study, such as difficulty placing an IV or complications in more seriously ill patients.
Overall, only about 25 percent of surveyed patients completed the treatment bundle in one hour, illustrating that further work is required to improve sepsis treatment and outcomes, according to the authors.
"We are currently actively working on developing improved predictive models to identify children with early signs of sepsis," Alpern said. "This will allow us to tailor our recognition protocols, including using embedded electronic alerts in the medical record, and start important therapies as early in the course of the illness as possible."
This study was supported in part by the National Institutes of Health grants R35GM119519 and T32HL007820 and by National Institute of General Medical Sciences grant K23GM110496.