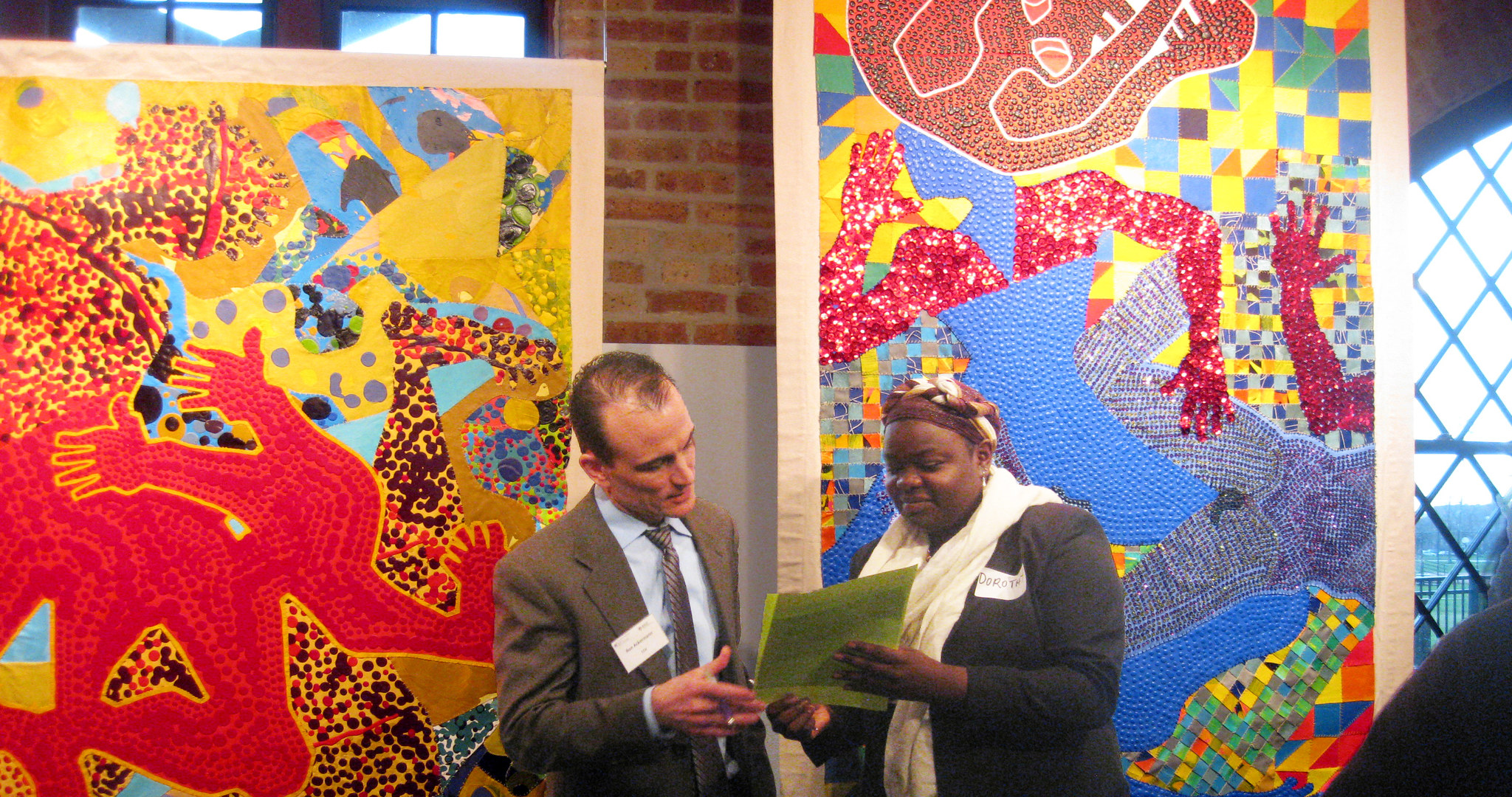 At its core, a medical school's mission is to improve human health. And yet, at most universities, public health research activities are largely set apart in a separate school of public health.
At Feinberg, the approach is not isolation, but integration.
Within the Institute for Public Health and Medicine (IPHAM), investigators collaborate at the intersection of public health and medicine — connecting clinics to communities and accelerating innovations that impact the health of both patients and populations.
Since being named director in October 2016, Ronald Ackermann, MD, MPH, has made strengthening that sense of cross-disciplinary teamwork within IPHAM one of his chief priorities.
"When we think about the institute's mission and strategic goals, they all center squarely on the word 'collaboration,'" said Ackermann, also the senior associate dean for public health and a professor of Medicine in the Divisions of General Internal Medicine and Geriatrics and Endocrinology and of Medical Social Sciences. "Everything we do is meant to say: how can we cut across departments and bring people out of silos to interact in a way that's mutually beneficial and really enables research innovation and impact?"
Today, five years since the institute's founding — and a year and a half into Ackermann's leadership — IPHAM has become known as a unique home for collaborative research among Feinberg investigators and an ever-growing hub for innovative solutions to public health's challenges.
A Half-Decade of IPHAM
IPHAM launched at Feinberg in the summer of 2012. Public health research activities had long taken place at the medical school. But the formation of the institute established, for the first time, a dedicated home to support cross-disciplinary public health research. From the very beginning, IPHAM took a novel approach, integrating more traditional public health research with clinical investigation and healthcare delivery initiatives.
At the time of its launch — with Rowland Chang, MD, MPH, professor of Preventive Medicine, Medicine and Physical Medicine & Rehabilitation, as its founding director — IPHAM was comprised of nine centers, with concentrations spanning from engineering to biostatistics, aging and health services research. Beyond connecting individual investigators across such diverse disciplines, IPHAM also became home to public health education and training, as well as a resource core, offering administrative support and technical assistance for proposals and awards.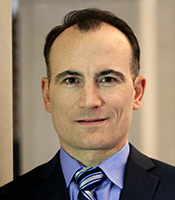 By the fall of 2016, when Ackermann succeeded Chang as director, IPHAM had expanded to 14 centers, with more than $23 million in externally funded grants during the fiscal year.
Since then, Ackermann has spearheaded the continued growth of the institute. Today, IPHAM includes more than 600 members across 51 departments and divisions in seven schools at Northwestern. Between 2015 and 2017, research award dollars grew 8 percent institute-wide, and 21 percent for research supported by IPHAM research administration.
Central to Ackermann's vision for IPHAM is to grow not just in numbers, but in impact. While the awarding of major NIH grants or publications in high-impact journals continue to be exciting achievements for the institute, Ackermann notes that the ability for such advancements to actually benefit the public is dependent on a deep connection between IPHAM and community partners.
"I like to make it my job to be that bridge between those two activities — to strategize about what our public health system and community partners really need, and how to leverage our many strengths at Northwestern to be more impactful in the public health arena," Ackermann said. "For us, it's about thoughtfully saying, yes, we can double research at Northwestern — but we can do it in a way that really doubles impact to the community."
More Than the Sum of Its Parts
The 14 thematic centers within IPHAM, each with their own members and robust research portfolio, are all dedicated to impacting the community through their unique lens. But while there is a diversity of centers within IPHAM — ranging from the Buehler Center for Health Policy and Economics to Global Health, Primary Care Innovation and Patient-Centered Outcomes, to name a few — it is their collective impact that allows IPHAM to carry out its public health mission.
"What I get really excited about is strategizing about how we can be more than the sum of our parts," said Ackermann, also director of the Center for Community Health within the institute. "IPHAM is about marshalling all of the strengths we have at Northwestern and our clinical affiliates to impact not just individuals, but population health in a sustainable and meaningful way."
Kelly Michelson, MD, MPH, director of the Center for Bioethics and Medical Humanities, also sees collaboration within the institute as key to its impact. "Being housed within IPHAM has given those with interest and scholarship in bioethics and medical humanities a broad platform from which to disseminate ideas and cross-pollinate with faculty and staff from a variety of disciplines," explained Michelson, also the Julia and David Uihlein Professor of Bioethics and Medical Humanities. "Dr. Ackermann has been instrumental in encouraging enhanced collaboration across centers."
Beyond the investigations taking place across centers over the coming months, IPHAM also plans to strengthen its role in providing resources to investigators throughout the medical school. The institute is currently developing a pilot program that will allow Feinberg investigators to access key resources and services — data analysis of the Northwestern Medicine Enterprise Data Warehouse, for example — through IPHAM vouchers.
The institute will also continue to serve as a hub for developing the next leaders in public health, through masters, PhD and post-doctoral training, as well as mentoring and career development, and overall support of Feinberg investigators in the public health space from research proposal to dissemination.
"IPHAM is an open door, and we want people to come to us with their ideas. Sometimes we don't realize we have an inherent strength until investigators approach us asking how their research can be extended to impact the community and patients," Ackermann said. "We're always looking to grow. We're always looking for new forms of collaboration to impact population health."