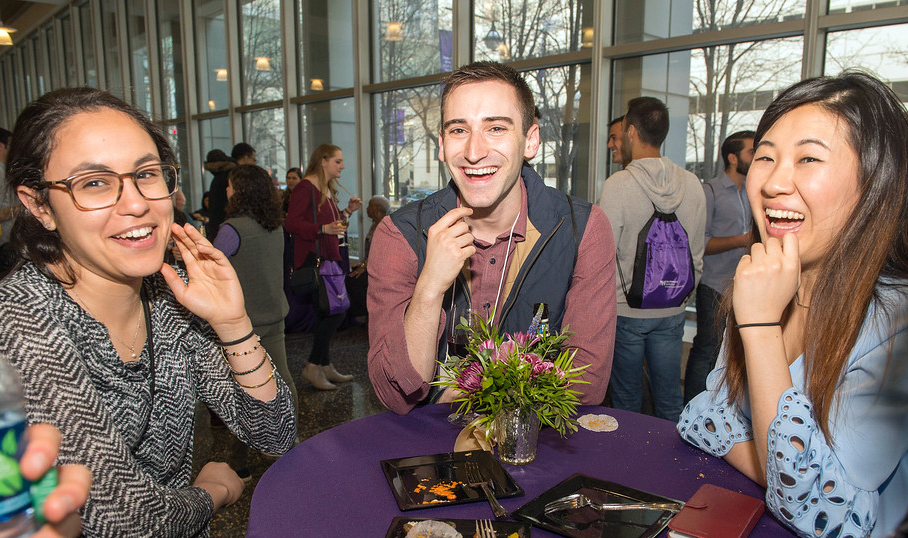 Jennifer Bu was one of more than 160 accepted students who visited Feinberg during Second Look this year, eager to learn more about the medical school's campus, curriculum and community.
"I think getting the opportunity to practice medicine in a city like Chicago seems absolutely incredible. The patient population here is diverse, it's such a vibrant city and Northwestern's research opportunities really blew me away," said Bu, a prospective MD/PhD student who spent a year conducting neurodevelopment research at Yale University after graduating from Princeton University. "I'm so excited to get to spend more time here this weekend."
The annual event, hosted by the Office of Admissions and held April 19 and 20 this year, provides an opportunity for accepted students to delve deeper into the medical school curriculum, spend time on campus and interact with current students and faculty.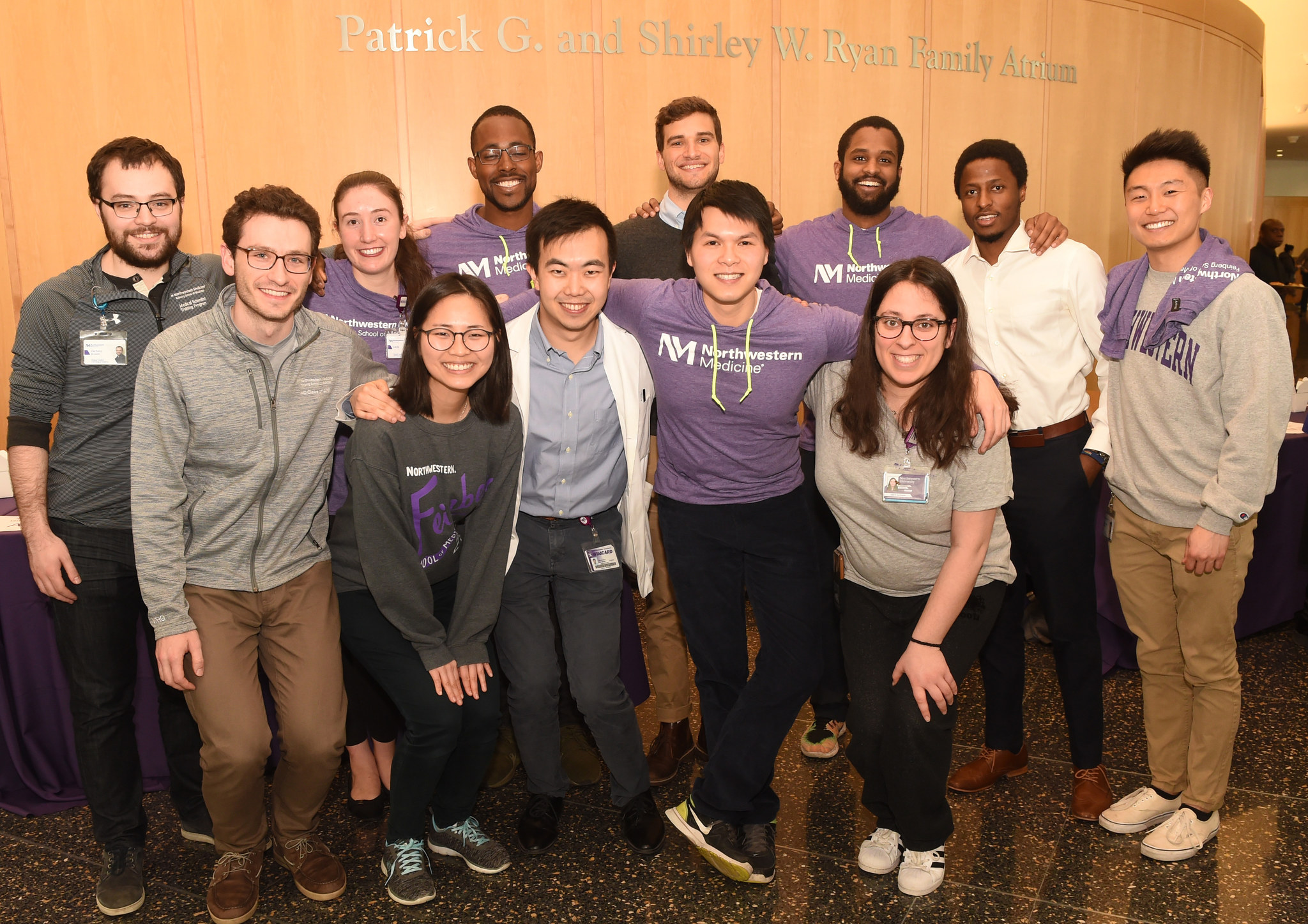 "We're very excited to have you all visiting as you embark on this big decision of where to attend medical school," said Roopal Kundu, '01 MD, associate dean for Admissions, welcoming students to an opening reception on Thursday evening. "I'm a very proud alum of Feinberg, and it was a wonderful journey. This is a place where you build a community, a family and lifelong friends you'll cherish forever in this brilliant city of Chicago."
During the reception, attendees met prospective class of 2022 peers and also mingled with current medical students, while tasting an assortment of Chicago-style dishes.
Diane B. Wayne, '91 MD, vice dean for Education, also addressed attendees. "Northwestern is a wonderful place. We're extremely focused on outcomes from day one, and I think this is why residency directors love recruiting Feinberg graduates," Wayne said. "But selecting a medical school is really about the best fit for you. Find the place where you know you can excel. Finally, congratulations on selecting medicine as a profession. It always has been, and always will be, the best choice."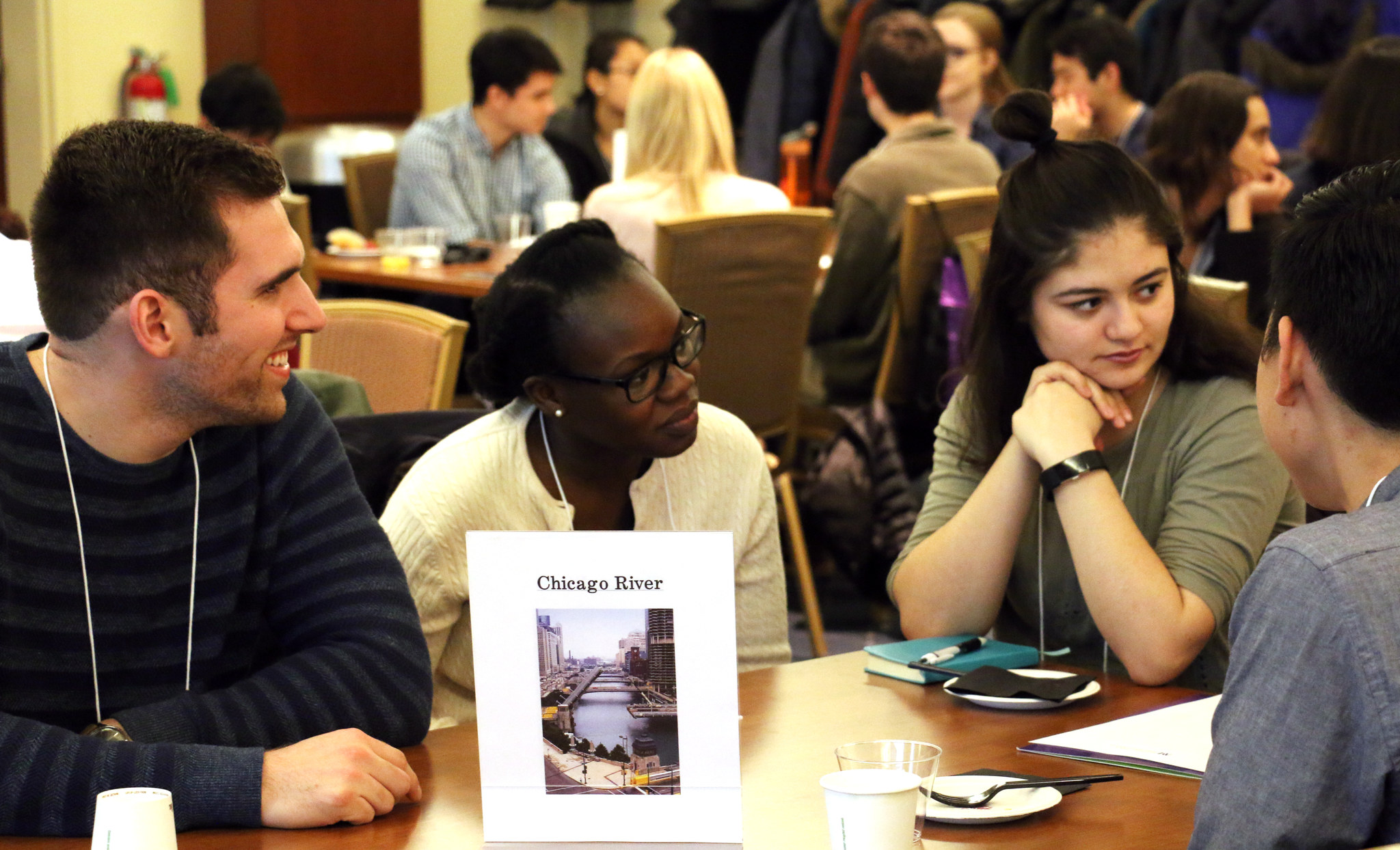 On Friday, attendees enjoyed a full day of activities showcasing the medical school experience at Feinberg, including simulation case-based learning, an interactive session on communication skills with a standardized patient, and tours of affiliated hospitals.
During a panel session, first-year medical students also answered questions and shared their personal reasons for choosing Feinberg, with answers ranging from the comprehensive curriculum, to the supportive faculty in the Office of Diversity and Inclusion, and the deep sense of collaboration among the student body.
That atmosphere was evident to accepted student Marnie Ruiz. "I think what stuck out to me is that when you think about medical school you often think about a really competitive setting — but Feinberg seems to really stress collaboration and emphasize community among medical students," said Ruiz, who spent two years conducting research after graduating from the University of North Carolina at Chapel Hill. "Everyone here is so friendly and genuine, and that really sold me."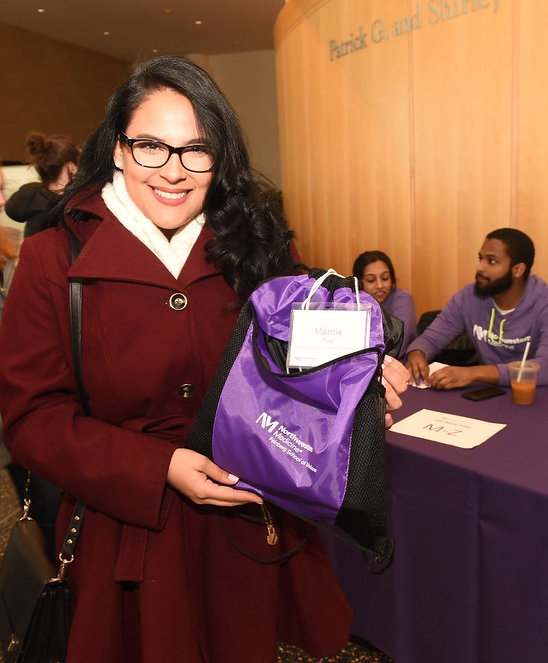 On Friday afternoon, Second Look participants also attended a student organization activity fair, as well as breakout sessions about global health, community clinics, student research and master's programs in bioethics and public health.
"I knew I wanted to be in an urban environment with more diversity, and I also wanted to pick a school with an MD/MPH program, because public health is something I'm passionate about and love," explained accepted student Anthony Cloyd, who is finishing up his senior year at Hastings College in Nebraska. "I wanted a place where I can grow both personally and professionally — and I feel like Feinberg definitely encompasses all of the aspects of everything I'm looking for. I'm really excited to get a sense of what the next four years will be like."
View more photos from Second Look's evening reception and curriculum showcase.