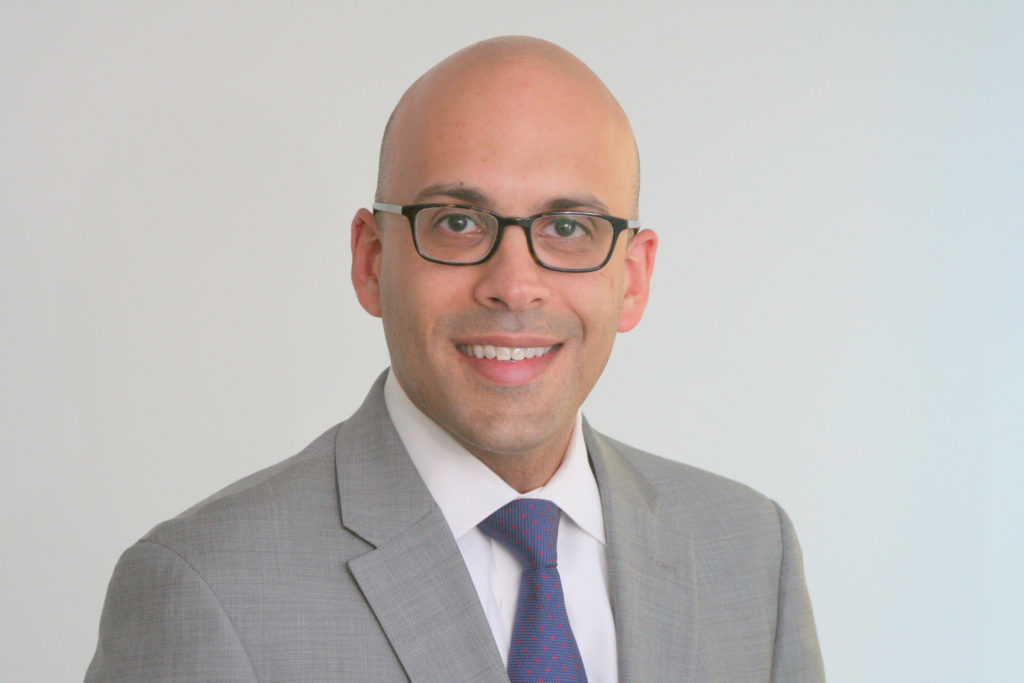 Women in surgical residency programs reported working more hours, having poorer overall well-being and experiencing aspects of burnout more frequently, compared to their male peers, according to a new Northwestern Medicine study published in Annals of Surgery.
"There have been increasing concerns about the well-being of surgical trainees, as well as concerns about differential gender-based issues across medicine and all of society," said senior author Karl Bilimoria, MD, '08 MS, '10 GME, the John B. Murphy Professor of Surgery and director of the Northwestern Surgical Outcomes and Quality Improvement Center (SOQIC). "We leveraged our ongoing work in this area to conduct one of the most comprehensive studies of gender-related issues in residency that's ever been done."
The number of women entering surgical residency programs has continued to grow. But recent research, including other studies led by Bilimoria, has suggested that there may be gender differences in burnout and quality of life among residents.
The current study is the first large-scale, mixed-methods study to objectively assess differences among male and female general surgery residents in duty hours, burnout and psychological well-being.
The investigators analyzed findings from a national survey of close to 7,400 residents, with an overall response rate of 99 percent. Most surveys have a response rate in the 20 to 40 percent range, according to Bilimoria. "With a low response rate, you never know which way the bias is going to go. We were able to overcome that to really get a comprehensive picture," he said.
The investigators found that female residents more frequently reported staying in the hospital longer than 28 hours, working more than 80 hours a week, and feeling fatigued.
Women also reported experiencing certain aspects of burnout, including emotional exhaustion, more often than men. However, they less frequently reported experiencing feelings of depersonalization — another facet of burnout — such as "treating patients as impersonal objects" or "not caring what happens to patients."
Women also reported aspects of poor psychological well-being, such as feeling unhappy or thinking of themselves as worthless, more often than men.
Along with the survey, the study also included qualitative findings from semistructured interviews with residents. The mixed-methods approach was employed in order to both better quantify gender differences as well as explore possible reasons for those discrepancies.
"One important theme we picked up on was a perceived lack of mentorship, where female residents didn't feel like they had as many mentors or women in leadership positions to look to for advice and upon which to model behavior," Bilimoria said.
Findings from the interviews also identified the concept of dual role responsibilities — where women are both surgeons and the primary caregiver for their children — as an added stress for female residents.
The authors did note that there may also be differences in how women and men respond to survey questions. "One possible explanation is that women may generally be more introspective and self-aware and answer the survey in this way as a result. It's impossible for us to disentangle that," Bilimoria said. "But what we heard from the interviews leads us to believe that it's probably not just that — that there are many, much more complicated and real differences in the way women experience residency compared to men."
In ongoing research, Bilimoria and the SOQIC are now measuring and examining burnout in residency overall, and well as evaluating various strategies to reduce it.
Bilimoria is also vice chair in the Department of Surgery, vice president for quality at Northwestern Memorial HealthCare and a member of the Robert H. Lurie Comprehensive Cancer Center of Northwestern University.
Northwestern Medicine co-authors of the study include first author Allison Dahlke, MPH; Julie Johnson, MSPH, PhD, professor of Surgery the Division of Surgical Oncology; Remi Love, MPPA; Lindsey Kreutzer, MPH; Daniel Hewitt, MD; Christopher Quinn, MS; and Kathryn Engelhardt, MD.
The study was supported in part by the American Board of Surgery, the American College of Surgeons and the Accreditation Council for Graduate Medical Education.