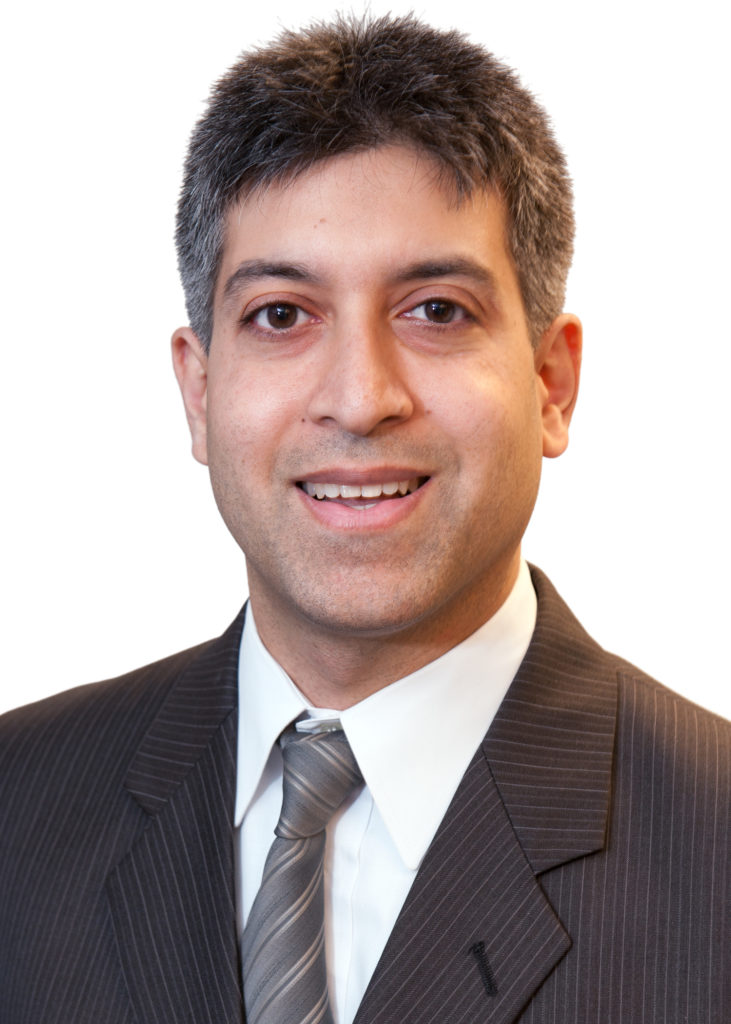 An emergency procedure to remove large blood clots may be beneficial in far more stroke patients than previously thought, potentially saving many more lives, according to findings from a new multicenter trial published in The New England Journal of Medicine.
Sameer A. Ansari, MD, PhD, associate professor of Radiology, Neurology, and Neurological Surgery was a co-author of the study.
Ischemic strokes, which account for about 85 percent of the 750,000 strokes suffered each year in the U.S., occur when a clot cuts off blood flow to the brain, resulting in damage to brain cells.
An emergency procedure called a thrombectomy, which surgically removes the clot from a blood vessel to restore circulation, can improve patient outcomes in some cases. But in the past, thrombectomy was only recommended when performed within six hours after the onset of symptoms. As a result, under the previous guidelines, many patients missed out on treatment, especially since strokes can often occur during sleep.
In the current study, called DEFUSE 3, the investigators wanted to assess whether patients suffering an acute ischemic stroke — the most severe and debilitating type of ischemic stroke — would benefit from a thrombectomy if performed between six and 16 hours after symptoms, when compared to standard medical therapy alone. The trial was designed to include only patients who were first identified as having salvageable brain tissue through special brain imaging software, who would be the most likely to benefit from the restoration of blood flow.
The trial, which randomized 182 patients at 38 centers across the U.S., found that in this select group of patients, thrombectomy resulted in improved outcomes: 45 percent of patients in the intervention group were considered functionally independent 90 days after treatment, compared to just 17 percent who did not have the procedure. Furthermore, the mortality rate was 14 percent in the thrombectomy group, and 26 percent in the control; both findings are statistically significant.
"This landmark clinical trial showed that with careful patient and CT/MR imaging selection to identify brain tissue that was still salvageable beyond the traditional six-hour interventional window, up to 16 hours, mechanical thrombectomy was safe and effective in improving patients' clinical outcomes," Ansari said.
The study's findings, together with a previous trial that had similar results, led the American Heart Association and the American Stroke Association to release updated guidelines expanding the time frame for the procedure.
The DEFUSE 3 trial was funded by the National Institute of Neurological Disorders and Stroke of the National Institutes of Health (NIH).
Ansari is currently also the principal investigator of an NIH-funded study assessing the use of high-resolution and functional MRI techniques to identify patients with intracranial atherosclerotic disease at high risk for ischemic stroke, despite aggressive medical management. He is also the medical director of the Neurovascular Quality Initiative, board member of the Society of Neurointerventional Surgery, and a co-chair of the FDA's Coordinated Registry Network – Devices for Acute Ischemic Stroke Intervention.