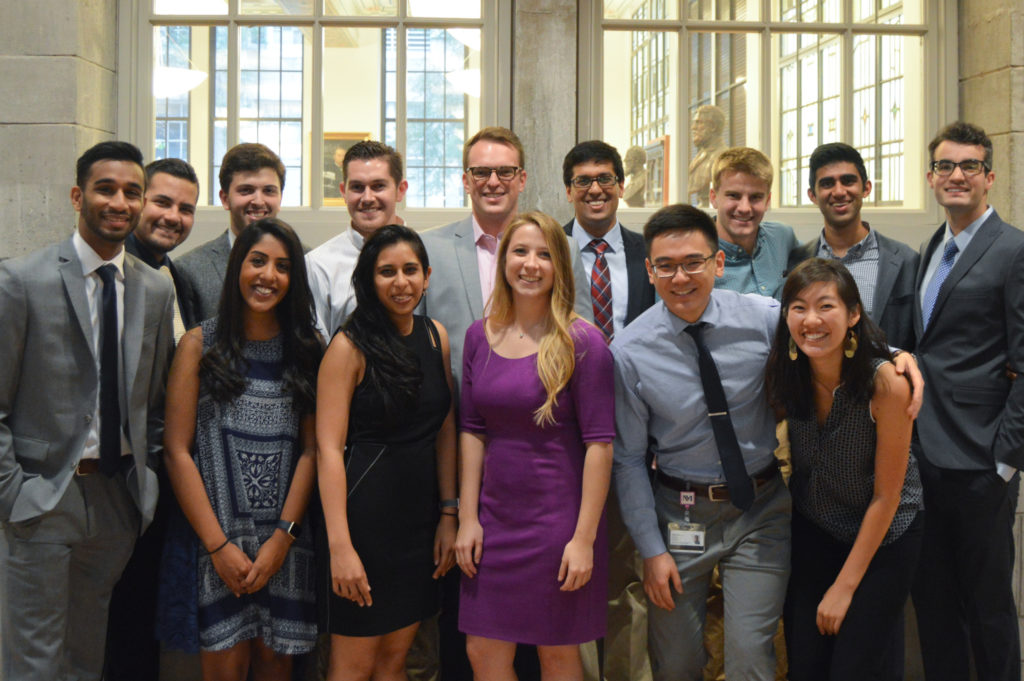 Medical students in Second Opinions, a student-led pro-bono consulting group, shared their experiences consulting for local healthcare organizations at a seminar sponsored by the Institute for Public Health and Medicine (IPHAM) on Thursday, January 18.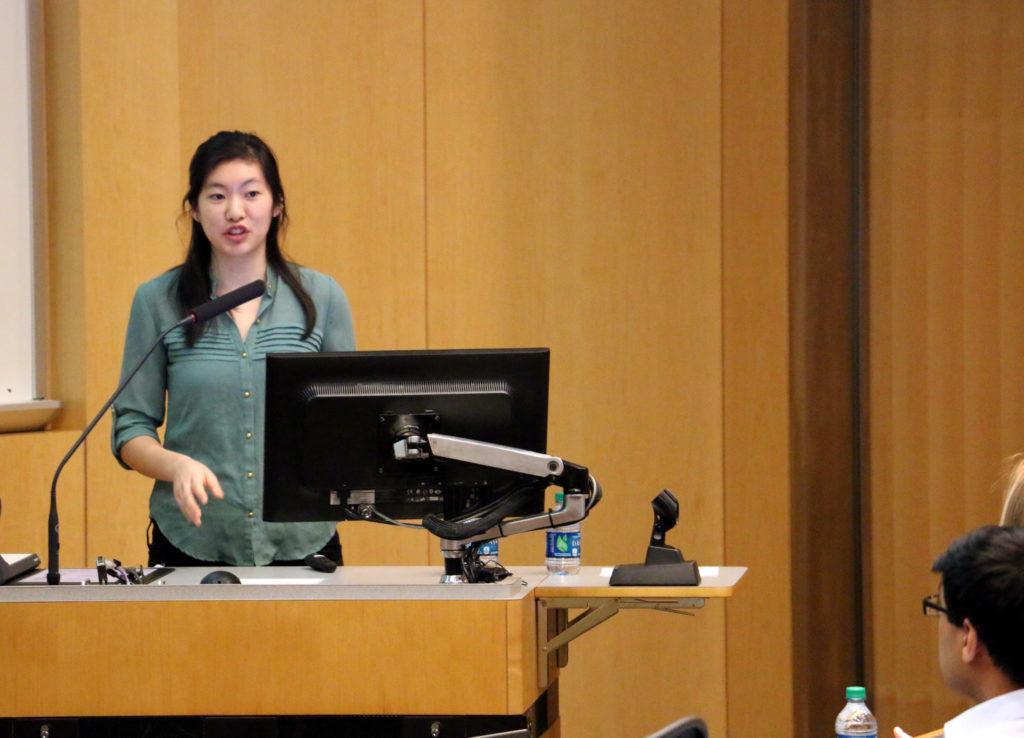 "We have a twofold mission," said Margaret Shyu, former president of Second Opinions and a second-year medical student, who led the lecture. "First, to improve community health by providing consulting services to nonprofits at no charge. Second, to develop leaders in healthcare. We do that by getting medical students engaged to learn not just how to provide clinical care to patients, but also what goes on behind the scenes at healthcare nonprofits."
The student-run organization was founded in 2015 by three first-year medical students — Liz Nguyen, Ben Peipert and Cecil Qiu  — who all had previous experience as business strategy consultants. Since then, Second Opinions has completed nine projects helping healthcare nonprofits better serve their patients, with six more currently in the works.
"We're always continuing to increase our membership and our number of clients," Shyu said, noting that Second Opinions now has ten clients and 27 medical student members, all of whom either have prior consulting experience or have demonstrated the skills necessary to serve as a consultant.
This year, the organization is applying to become a 501(c)(3) nonprofit, and is also working with students at other medical schools to help establish similar programs at institutions across the country.
"It's rare to find opportunities as a medical student to engage with the business side of healthcare. Second Opinions is an experience truly unique to Feinberg in which we get to work directly with leaders of federally qualified health centers and other healthcare nonprofits," Shyu said.
During the lecture, Shyu shared the history of the organization and its methodology, and other student members of Second Opinions provided overviews of specific consulting projects in which the group has taken part.
Andrew Furman, Melissa Querrey and Sahil Sanghani, all second-year medical students, shared their experience strategizing with Erie Family Health Center, a community-based healthcare provider, to reach out to a larger population of Medicare patients.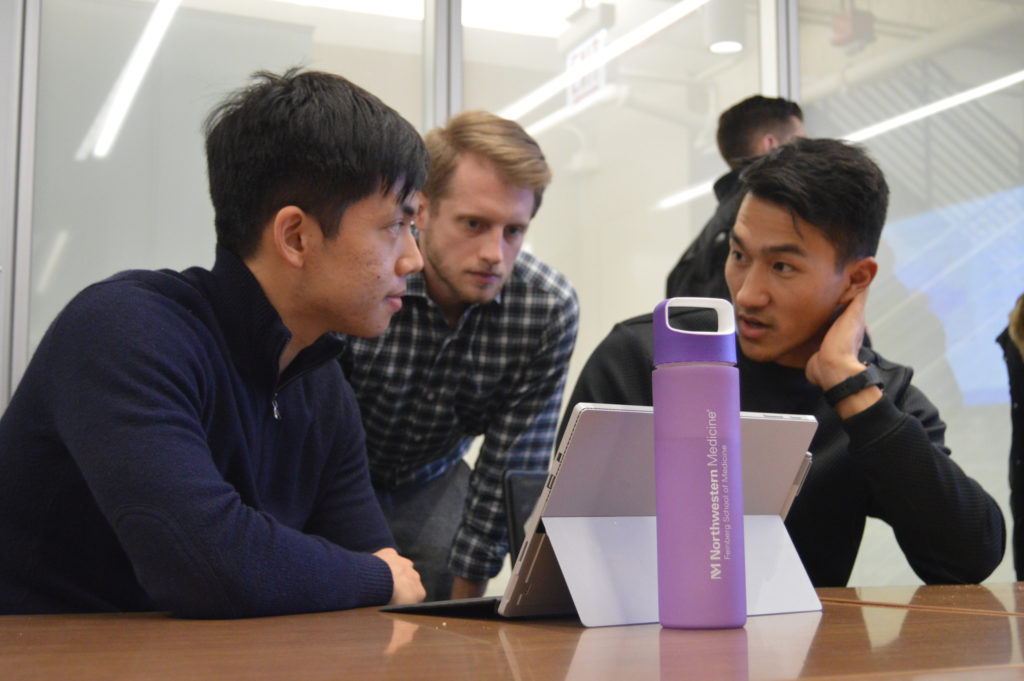 Afterwards, first-year medical students Giancarlo Atassi and Claire Fernandez discussed their project helping CommunityHealth Chicago successfully transition to become a Patient-Centered Medical Home (PCMH) — a model of coordinated healthcare delivery designed to improve primary care and the patient experience.
"What's really exciting about Second Opinions is that this student-run group, founded by students, truly has real-world impact. And I think it might be a model for the way we educate students in the future," said faculty advisor Abel Kho, MD, director of the Center for Health Information Partnerships and an associate professor of Medicine in the Division of General Internal Medicine and Geriatrics, who introduced the speakers.
Earlier this academic year, Shyu was selected by her peers to receive an M2 Student Senate Service Award, in recognition of her leadership in Second Opinions and commitment to building community within Feinberg.
"Second Opinions is definitely on the heftier side of time commitments, but in return we're able to make a long-term impact on the nonprofits that we work with," Shyu said. "I stay involved in Second Opinions because I believe in its mission and the value of the services we provide to clients."
For more information about Second Opinions, please visit Secondopinionsfsm.org.
The Second Opinions Erie Showcase will be held March 7, 5 p.m. to 6:30 p.m. in Baldwin Auditorium. The event will showcase two projects that demonstrate the impact the organization is having on Chicago's underserved populations by partnering with local established organizations like Erie. For any questions, e-mail margaret.shyu@northwestern.edu.