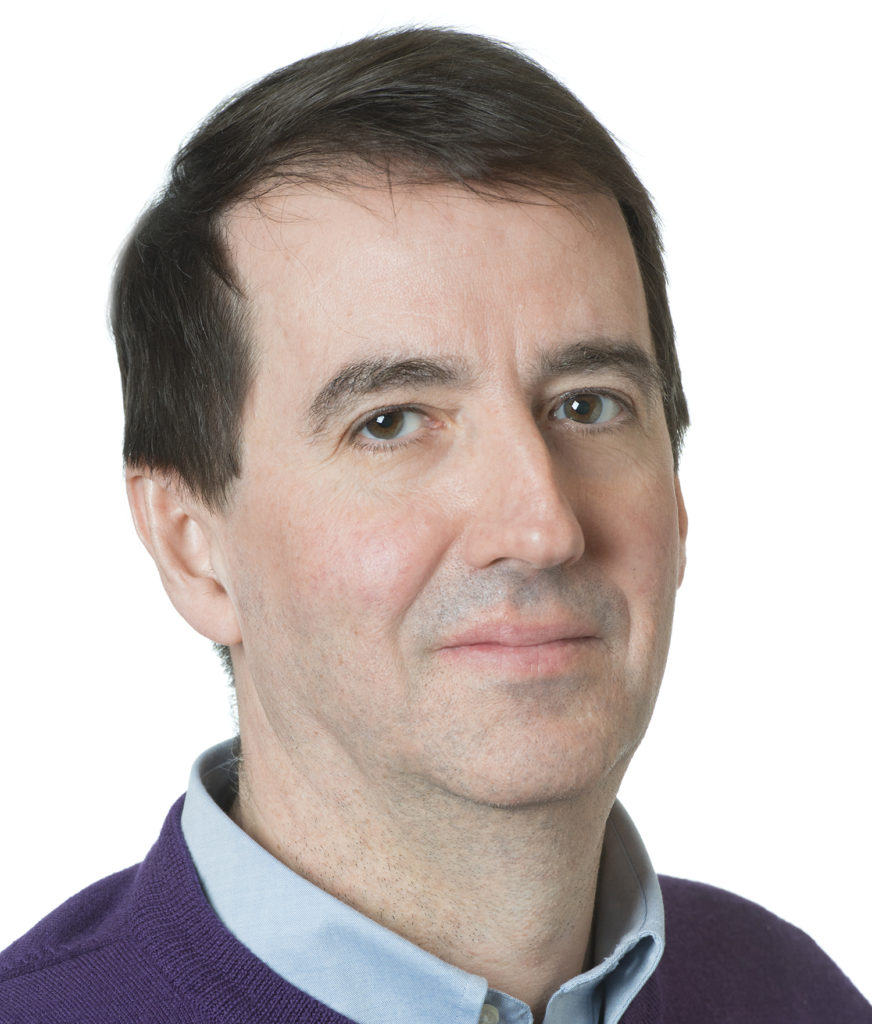 A team of scientists has discovered new insights into the mechanisms of Epstein-Barr virus (EBV) infection, as well as two antibodies that block the virus' entry into cells. The findings, published in Proceedings of the National Academy of Sciences (PNAS), have the potential to lead to the development of novel vaccines to prevent infection by EBV and other human herpesviruses.
Richard Longnecker, PhD, Dan and Bertha Spear Research Professor of Microbiology-Immunology, was a co-author of the study. The research was a joint project with Theodore Jardetzky, PhD, of Stanford University, with whom the Longnecker laboratory has had a long-term collaboration.
EBV, which causes infectious mononucleosis (mono), is one of nine types of herpesviruses that can infect humans. The vast majority of humans are infected with EBV by the time they reach adulthood, typically without serious medical issues. However, EBV infection can also contribute to a variety of cancers, including Burkitt and Hodgkin lymphoma and nasopharyngneal carcinoma.
There are currently no treatments or vaccines to prevent EBV, and despite extensive study, the mechanism by which EBV gains entry into the cells it infects has not been completely understood.
In research published earlier this year in Nature Communications, Jardetzky and Longnecker revealed the structure of EBV proteins that help regulate the virus' fusion onto host cell membranes. These proteins are also potential targets for protective antibodies in vaccine development.
In the current study, the scientists built upon those previous findings to describe how EBV proteins — and by extension, other herpesvirus proteins — function in mediating the process of viral infection in humans.
Importantly, the team also analyzed the binding sites on these proteins for antibodies that are able to neutralize EBV infection, and described the mechanisms by which these antibodies block viral entry. The antibodies block fusion with epithelial and B cells, which are the cells types that EBV infects in humans.
"These studies may result in the generation of antibodies that protect humans from EBV infection, and also provide new ideas for the development of vaccine candidates to prevent infection of humans by the EBV and other human herpesviruses," said Longnecker, also a member of the Robert H. Lurie Comprehensive Cancer Center of Northwestern University.
Karthik Sathiyamoorthy, PhD, first author of both papers, is a post-doctoral fellow in Jardetzky's laboratory. Jia Chen, PhD, and Britta Möhl, PhD, post-doctoral fellows in Longnecker's laboratory, were also co-authors of the paper. Jiansen Jiang, PhD, and Hong Zhou, PhD, of the University of California, Los Angeles, contributed important expertise to the published studies.
The research was supported by the National Institute of Allergy and Infectious Diseases (Grants AI119480 and AI076183) and the National Cancer Institute (Grant CA117794).