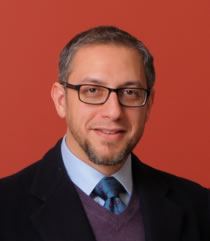 A combination of ultrasound and cystoscopy is the most cost-effective approach to detecting cancer in patients who show microscopic amounts of blood in their urine, according to a study published in JAMA Internal Medicine.
Asymptomatic microscopic hematuria (AMH) — where three or more red blood cells are present in the urine, with no symptoms — is a common incidental finding in adults who receive a routine urine test.
Though the condition is benign in most cases, small amounts of blood in the urine can sometimes be a sign of genitourinary cancer, and as such, AMH often prompts further patient evaluation. But there has been disagreement over the optimal strategy for diagnosing such patients.
The approach currently recommended by the American Urological Association is a combination of CT scan and cystoscopy, a procedure that allows for visualization of the inside of the bladder and urethra. While effective at detecting cancers, the protocol is also costly and can carry certain risks, including radiation exposure and urinary tract infection.
"Many thousands of patients every year are found to have microscopic hematuria, so the strategy we choose for evaluation of these patients has far-reaching consequences. Our goal should be to maximize cancer diagnosis, while minimizing costs and harm to patients," said senior author Hassan Ghomrawi, PhD, MPH, associate professor of Surgery and of Pediatrics and a member of the Center for Healthcare Studies.
In the study, Ghomrawi, along with co-authors at Weill Cornell Medicine — Joshua Halpern, MD, a urology resident, and Bilal Chughtai, MD, assistant professor of urology — evaluated the cost-effectiveness of four common approaches for the initial evaluation of patients with AMH: a combination of CT scan and cystoscopy (the current standard); a combination of renal ultrasound and cystoscopy; CT scan alone; and cystoscopy alone.
The investigators found that the combination of ultrasound and cystoscopy was the most cost-effective among the four approaches, identifying 245 cancers per 10,000 patients, at a cost of $53,000 per cancer. CT scan combined with cystoscopy detected 246 cancers — just one additional cancer — but at an incremental cost of more than $6 million per cancer detected. CT scan alone detected the fewest number of cancers per patients, followed by cystoscopy alone.
"We hope that our study will empower clinicians to choose ultrasound instead of CT for their patients with microscopic hematuria," Ghomrawi said. "Not only will this be a less costly evaluation, but it will also spare many patients exposure to radiation from a CT that may be harmful in the long term. Ultimately, we hope that our findings will also help shape future guidelines from the American Urological Association."
The authors caution that the recommendations are on a population-level, and that each patient should still be considered on an individual basis, given unique risk factors and preferences. "Ultrasound may be the best test for the majority of patients, but CT may still be appropriate in some patients," Ghomrawi added. "It is crucial that patients and physicians engage in shared decision-making when confronted with this condition."