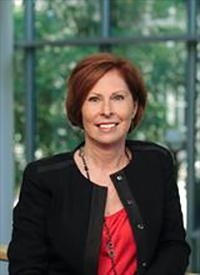 Recruiting participants into research studies is often a challenge, especially for biobanking research, which can make it easier to conduct research and translate finding into practice, but also involves patients sharing their biological samples, genomic data and clinical information with scientists.
In order to better understand some of the barriers preventing individuals from participating, a survey of 13,000 individuals was conducted by 11 healthcare systems, including Northwestern Medicine, to determine if the type of consent and data sharing agreement would impact one's willingness to participate.
Three different versions of consent forms were developed by the Electronic Medical Records and Genomics (eMERGE) Network, a national network organized and funded by the National Human Genome Research Institute (NHGRI) that combines DNA biorepositories with electronic medical record (EMR) systems for large scale, high-throughput genetic research in support of implementing genomic medicine.
The three surveys varied based on the level of consent and data sharing a participant would give when signing up for eMERGE. Willingness to participate was consistent across all three types of surveys with 66 percent of study participants agreeing to participate in the proposed biobank. Previously, it was believed that giving individuals a tiered approach to consent would increase participation, but this study showed that broad consent was just as effective.
However, willingness to participate differed based on socioeconomic status. Participation was higher among those who self-identified as white, had higher educational attainment, lower religiosity, perceiving more research benefits, fewer concerns and fewer informational needs. In addition, 86 percent of participants said they would want to know what would happen if a scientist misused their health information, but just 51 percent were worried about the privacy of their information.
"It's less about the consent in this situation," said Maureen Smith, MS, assistant professor of Medicine in the Division of Cardiology and director of the Northwestern University's NUgene Project, who was a senior author of the study, published in The American Journal of Human Genetics. "What is important is to communicate the benefits of biobank research and communicate more about how people will be protected in research. We need to consider more carefully how to engage underrepresented groups so they will understand more and hopefully feel more likely to participate."
Smith explained that unless the population is fully represented within a biobank, underrepresented populations may not be represented in research. In such a circumstance, if those populations respond differently to a particular treatment, that fact might not be discovered until the treatment is already in the marketplace.
As Northwestern and other institutions prepare to begin recruiting for the All of Us Research Program, formerly known as Precision Medicine Initiative, a national project that plans to recruit one million individuals into research, the findings from this study provide valuable insights into participate recruitment. Northwestern was selected in July 2016, along with four local institutions, to help launch the initiative.
"As new findings develop we will be continually communicating with participants," said Smith. "I think that will encourage people to maintain participation and encourage new people to participate because they will see benefits more quickly."