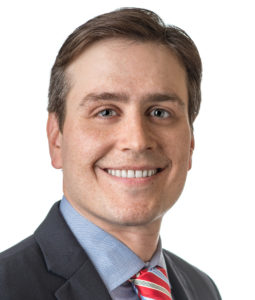 Novel therapy led to significant improvements in skin, itch and quality of life
Nearly 40 percent of patients with atopic dermatitis saw their disease completely or almost completely cleared with a new drug called dupilumab, according to data from two phase III clinical trials published in the New England Journal of Medicine. Patients who received the drug also reported significant improvements in itch and quality of life compared to a placebo.
Jonathan Silverberg, MD, PhD, MPH, assistant professor of Dermatology, was a principal investigator of the studies.
"We haven't seen data like this until now," said Silverberg, also an assistant professor of Medical Social Sciences and Preventive Medicine. "It really is a first of its kind in atopic dermatitis."
Atopic dermatitis (AD) is a moderate to severe form of eczema, an inflammatory skin disease that causes dry, scaly lesions and intense itching. Dupilumab blocks the receptors for interleukin-4 and interleukin-13 signaling, two cytokines required for the type 2 helper T cell (Th2) immune response, which is thought to be a major driver of disease activity.
Currently, there is no FDA-approved systemic treatment for the condition. In severe cases, immunosuppressants are sometimes prescribed off-label for AD. While they can shut down Th2 inflammation, they also knock out other aspects of the immune system, putting patients at risk for infection and malignancy.
"Essentially, what we're seeing is some really good efficacy with the precise targeting of Th2 inflammation, but without the collateral damage that we can get with these other medications," Silverberg said.
Finding Relief for the First Time
Investigators tested the drug for 16 weeks in nearly 1,400 adults with uncontrolled AD. A third of study participants received an injection of dupilumab every week, a third received the same dose every other week, and the final group received placebo injections.
In the first trial, 37 percent of patients who received the drug every week — and 38 percent who received it every other week — achieved clear or almost completely clear skin, compared to 10 percent on the placebo. The second trial had similar results: 36 percent of patients in both dupilumab groups saw such success, compared to 8 percent on the placebo. Dupilumab was also associated with significant reductions in itch and improvements in sleep, quality of life, and symptoms of anxiety and depression.
Silverberg said he found the results of the trials personally impressive, especially given many patients' poor outcomes prior to the beginning of the trial. "The numbers don't capture the fact that so many of these patients hadn't slept adequately in 30 years. They couldn't function in school or work, and they were cycled back and forth on toxic medications for years. For many patients, for the first time in decades, their skin was essentially clear, and they were itch-free."
Overall, incidence of adverse events was similar for patients who received dupilumab and those who received placebos. Adverse effects included reactions at the site of injection and conjunctivitis.
The drug has been submitted for FDA approval, with a decision expected sometime between January and March 2017.
There are still a number of questions that need to be answered, Silverberg said. "Once the drug becomes available, we're going to be engaged in a number of investigator-initiated studies to better understand long-term efficacy and safety."
Going forward, there are also plans to examine the drug in the pediatric population. Amy Paller, MD, chair of Dermatology, will be the principal investigator in those studies, with Ann & Robert H. Lurie Children's Hospital of Chicago as the flagship site.
The research was funded by Sanofi and Regeneron Pharmaceuticals, which manufactures Dupilumab. Silverberg is a paid consultant for Regeneron Pharmaceuticals.