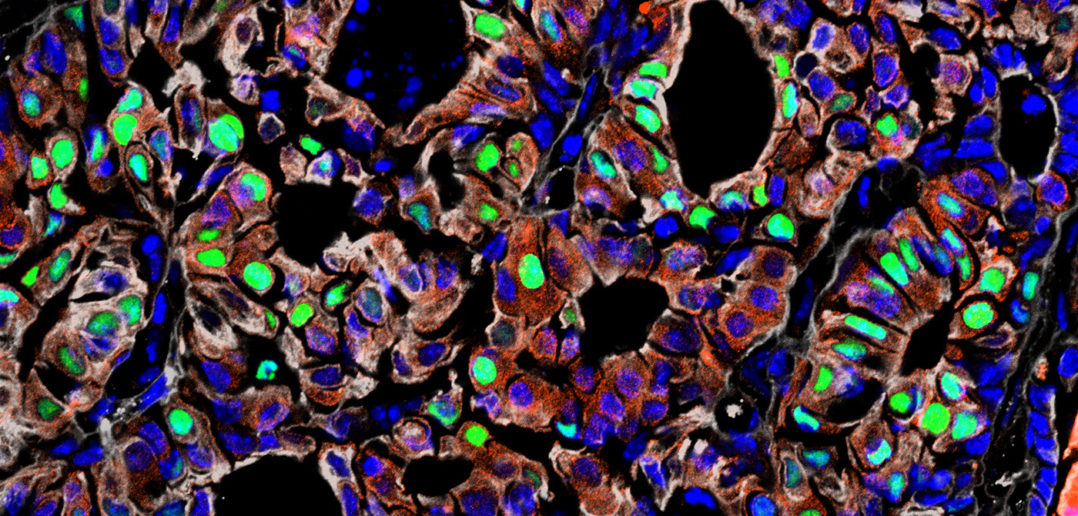 Northwestern Medicine scientists identified a protein that acts as a marker for a population of cells in the prostate with both regenerative and cancer-initiating potential, according to a study recently published in Nature Communications.
"In this paper, we identified the cell of origin for prostate cancer, which is very important in determining if it is an aggressive cancer or not and maybe even the treatment response," said Sarki Abdulkadir, MD, PhD, the John T. Grayhack, MD, Professor of Urological Research and professor of Pathology. Abdulkadir is also a member of the Robert H. Lurie Comprehensive Cancer Center.
The scientists used lineage-tracing techniques in mouse models with normal prostates to show how this protein, Bmi1, identifies a population of cells, which are resistant to castration that mimics hormonal therapy used in patients with prostate cancer. Abdulkadir and his team characterized this cell type and demonstrated how it can give rise to cancer.
Since prostate tumors require hormones such as testosterone to survive, when hormone therapy starves the cancer cells of testosterone, the cancer cells shrink. But, castration-resistant cells can cause a relapse of the disease.
"There is a lot of interest in trying to understand why or how a cancer becomes castration resistant, or when a cancer doesn't respond to this treatment anymore. That is what kills most of the patients," Abdulkadir said.
The findings suggest that some cells in the prostate are prewired to be castration resistant, so if they turn into cancer cells, they will already be resistant to the treatment, Abdulkadir explained.
Next, his team will study recurrent prostate cancer. Abdulkadir hypothesizes that the same cell type characterized in the current paper is responsible for initiating recurrence. His team is also conducting studies to identify the same cells in human prostate cancer.
The research was supported by National Cancer Institute grants R01CA167966 and R01CA123484, a Zell Family Scholar Professor award and the Grayhack Chair in Urological Research.