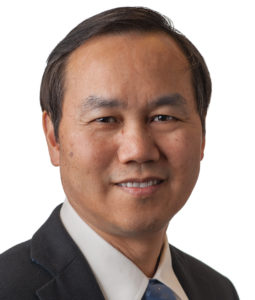 Northwestern Medicine scientists have shown how a signaling pathway and genetic material work together in regulating the behavior of two subtypes of brain tumors called glioblastomas in a recent paper published in Nature Communications.
Northwestern Medicine scientists identified the circuit, composed of a signaling pathway and two microRNAs, and demonstrated that it regulates the behaviors of different subtypes of glioblastomas, a common and deadly brain tumor.
Shi-Yuan Cheng, PhD, professor of Neurology in the Division of Neuro-Oncology and a member of the Robert H. Lurie Comprehensive Cancer Center, profiled proneural and mesenchymal glioblastoma subtypes and studied the role of microRNAs, small molecules that are important in regulating gene expression, and their involvement in the tumors' growth and response to therapy.
"To use microRNAs as a therapeutic agent, we really need to understand how microRNAs regulate the phenotypes of glioblastomas," Cheng said.
Cheng and his team reported that two microRNAs are key modulators of the Wnt signaling pathway, responsible for regulating tumor subtype-specific behaviors of glioblastomas, and that these two microRNAs are active in the proneural subtype but inactive in mesenchymal tumors.
They also found the high levels of these two microRNAs in proneural tumors target a known Wnt inhibitor FZD6, which further enhances the activity of Wnt signaling that is active in proneural but inactive in mesenchymal glioblastomas.
In mesenchymal tumors, they found high levels of FZD6 reduced Wnt signaling and decreased levels of the two microRNAs. They also observed FZD6-stimualtion of two other regulatory circuits that regulate the characteristics and behavior of mesenchymal tumors.
"This data shows that RNA signatures can be used to classify glioblastomas similar to subtyping by genetic expression," Cheng said. "Our findings could lead to the development of more effective therapies for patients."
The study performed in Cheng's laboratory was supported by National Institutes of Health grants NS093843, NS095634, CA158911 and CA158911-S, T32CA070085, a Brain Cancer Research Award from James S. McDonnell Foundation, and support from Northwestern Brain Tumor Institute at Northwestern University. Other co-authors were supported by grants from NIH and other funding agencies.