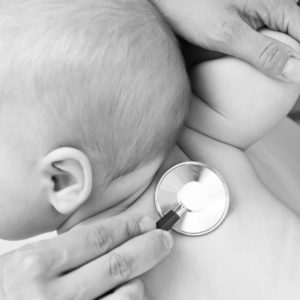 Northwestern University has been awarded an $11 million grant from the National Institutes of Health (NIH) to help scientists across the country study how environmental factors influence health outcomes for children.
The grant is part of a new NIH consortium exploring how environmental exposures during early development can have long-lasting effects on the health of children. These exposures can range from air pollution and chemicals in our neighborhoods, to societal factors, to individual behaviors like sleep and diet.
Northwestern investigators are in charge of the consortium's patient-reported outcomes core, which will capture the voices and experiences of more than 50,000 children and family members participating in research at more than two dozen study sites. Patient-reported outcomes involve data obtained directly from a patient — rather than from physical tests or blood work — such as their answers to questions about symptoms like pain, fatigue and anxiety.
"We will be providing direction and expertise to help members of this consortium use an enormous amount of data collected from children and their parents," said co-principal investigator Richard Gershon, PhD, professor of Medical Social Sciences and Preventive Medicine. "Properly assessing patient-reported outcomes is key to accurately detecting how exposures influence physical, mental and social components of health."
Working with co-principal investigator
David Cella, PhD
, chair of Medical Social Sciences, Gershon and colleagues will help investigators develop and validate self-reported, observational and performance-based measures and analyze the data that results from these measures.
"Science depends on good measurement," Cella said. "We make measurement a science."
The Northwestern team will also provide the technology needed to collect and store all of this information and manage seven subcontract sites, including the Ann & Robert H. Lurie Children's Hospital of Chicago.
"Exposure to factors such as family stress very early in life, even during pregnancy, can affect health for a lifetime," Cella said. "Our state-of-the-art measurement tools and analytic methods will ensure that the findings from research happening all around the country will have the highest impact and inform strategies to improve children's health from pregnancy through childhood and into adulthood."