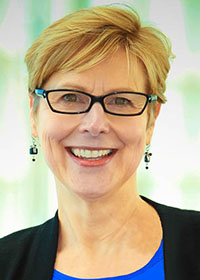 An expert panel led by Northwestern Medicine investigator Judith Paice, PhD, RN, has developed recommendations to help clinicians manage the chronic pain of cancer survivors. Their guidelines were published recently in the Journal of Clinical Oncology.
As cancer diagnoses and treatments improve, so do patient outcomes. But many people who survive cancer will live with a host of ongoing side effects. Indeed, there are more than 14 million cancer survivors in the United States, and studies suggest that close to 40 percent of them suffer from chronic pain.
"Pain is a serious medical and public health problem, as are addiction and misuse of opioids," said Paice, a research professor of Medicine in the Division of Hematology/Oncology. "The goal is to ensure safe and effective pain control."
Paice was part a multidisciplinary group of clinicians convened by the American Society of Clinical Oncology to systematically review studies on chronic pain management in cancer survivors. Based on the findings, the panel developed a list of recommendations to assist all kinds of clinicians who work with these patients. The guidelines are the first to address the growing population of cancer survivors with chronic pain.
"These guidelines are also unique in describing the wide range of pain syndromes associated with cancer treatment," said Paice, who is a member of the Robert H. Lurie Comprehensive Cancer Center of Northwestern University.
The recommendations cover screening and assessment, treatment and care, as well as risk assessment, mitigation and precautions to take with opioid use – the latter a new area of emphasis for the oncology community, according to Paice.
Specific guidelines include screening for pain at each patient encounter; prescribing non-pharmacologic interventions such as physical medicine and rehabilitation or integrative therapies; prescribing non-opioid painkillers; prescribing a trial of opioids to patients who do not respond to more conservative pain management; and taking protections to minimize opioid misuse, addiction and adverse consequences.